K and Joi head to San Diego, or rather the desolate junkyard that the area has become, and the two are attacked by a group of locals, their transport downed and Joi is taken offline. Joi temporarily and sporadically coming back online to warn him of the approaching attackers.
An outnumbered K is able to take down a few of his attackers with his weapon in a proper Blade Runner style before he is overwhelmed, then we see Luv saving him via the most delicately executed and visually pleasing drone attack you could hope to witness, and the scene turns into something more special and memorable.
Concept artist Dan Baker designed the Attack Drone;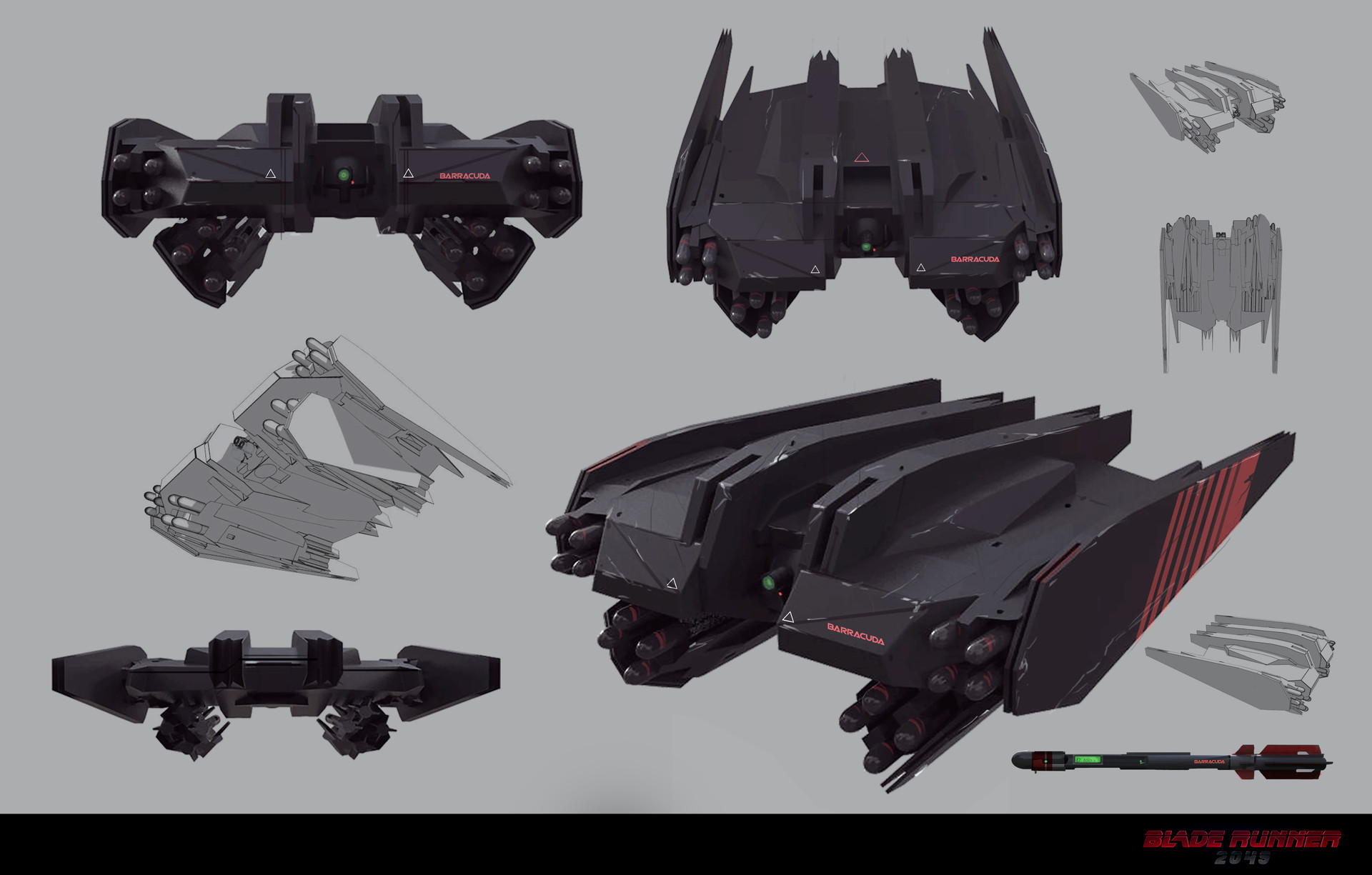 "It was a real honor and a lot of fun working on Blade Runner 2049, this is Work I did for Luv's attack drone."
The long-awaited sequel to 1982's "Blade Runner" was a masterpiece, directed by Denis Villeneuve and written by Hampton Fancher and Michael Green. The 2017 sequel like its prequel delivered another punch to the gut while addressing robot rights. Blade Runner asked if replicants — the slave robots that work in off-world colonies — have the right to live a life of their choosing. Blade Runner 2049 asks if they have the right to give birth.
The film stars Ryan Gosling and Harrison Ford, with Ana de Armas, Sylvia Hoeks, Robin Wright, Mackenzie Davis, Carla Juri, Lennie James, Dave Bautista, and Jared Leto in supporting roles. Ford and Edward James Olmos reprise their roles from the original.