The sprawling crime opera The Godfather is one of the most popular fictional stories of the 20th century. It tells the tale of Don Vito Corleone's odyssey from lowly Sicilian immigrant to a crime boss and the toll that this journey takes on his soul and that of his family.
The 1972 film was directed by Francis Ford Coppola and produced by Albert S. Ruddy, based on Mario Puzo's best-selling novel of the same name. It stars Marlon Brando and Al Pacino as the leaders of a fictional New York crime family. It also stars James Caan, Robert Duvall, and Diane Keaton. The musical score was principally composed by Nino Rota, with additional pieces by Carmine Coppola.
Vito Corleone (Marlon Brando), better known as 'Don' Corleone, is the head of the Corleone family, which is the most powerful Mafia clan in the New York City region. He is an Italian immigrant who comes to the United States and rises to the top, Vito Corleone, despite being a gangster, is known as a man with the highest degree of integrity and honor.
Francis Ford Coppola did something with the opening scene in The Godfather; he shrouded the main character in low light with darkness all around. This deliberate technique correlates perfectly with the dark dealings that surround the entire plot of the film.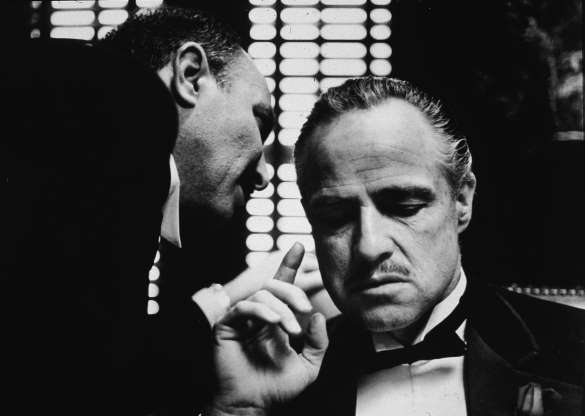 Coppola begins with a man telling an unknown Don Vito Corleone the brutal story of his daughter's beating, only to reveal him after the man whispers in his ear. It's one of the most iconic shots in film history and one of the best reveals of a main character ever.