The opening scene has to introduce the audience to the world of the movie, flesh out at least the main character and his or her motivations, provide chronological context if the movie isn't set in the present, and will usually begin the soundtrack or score as well. The opening scene in The Fellowship of the Ring manages masters all those tasks.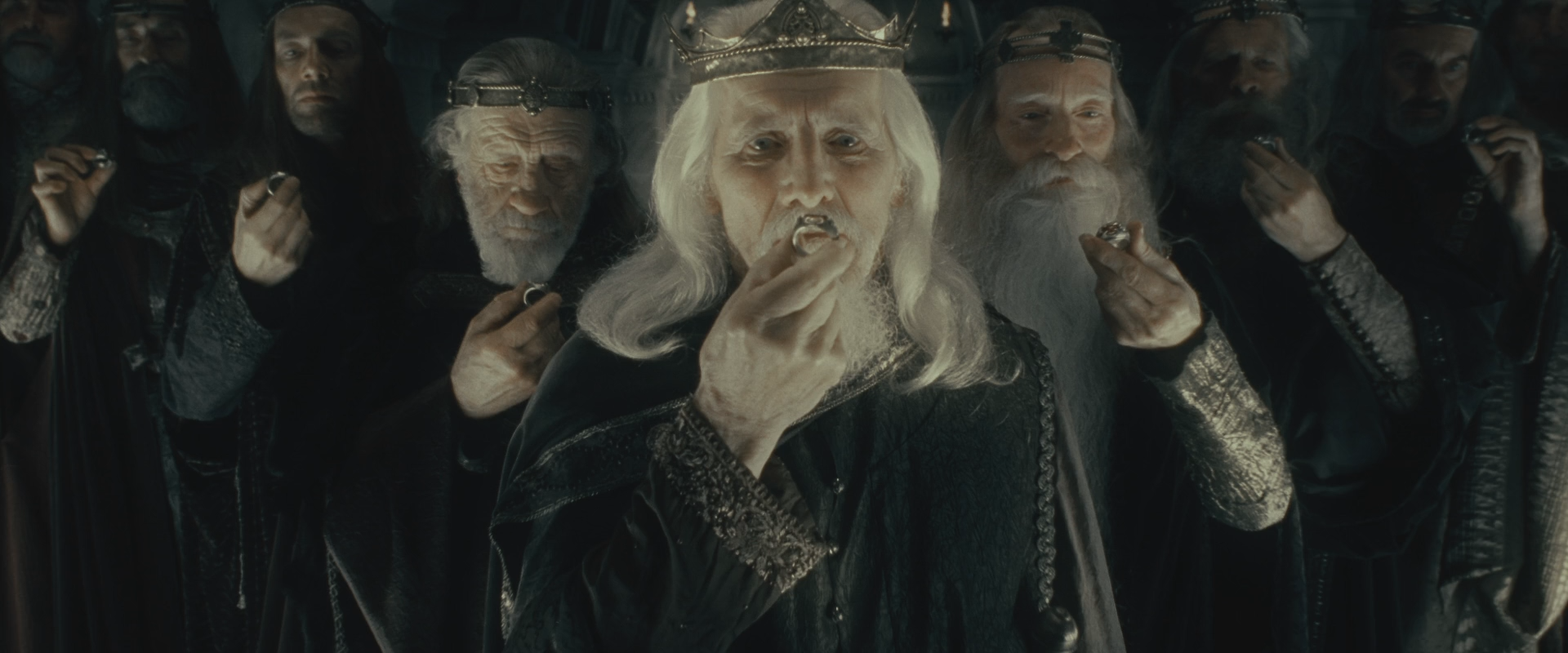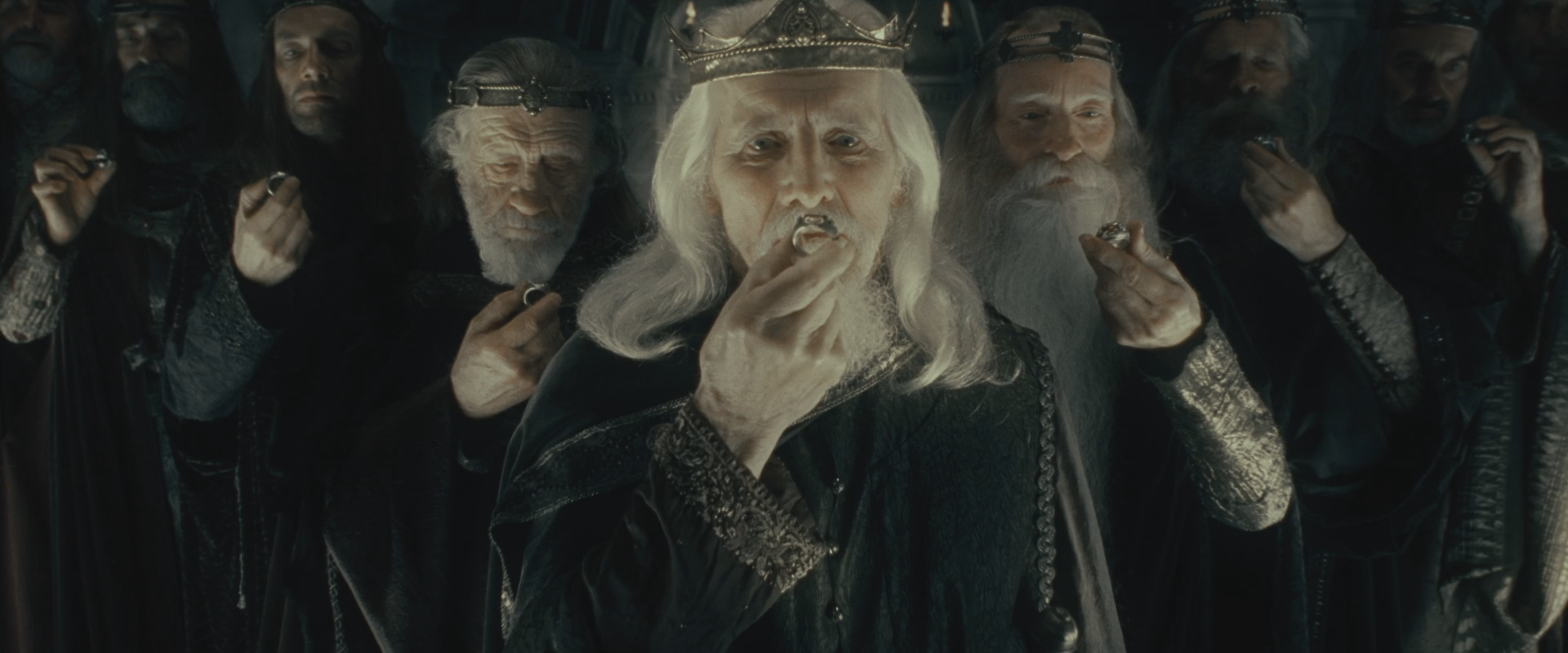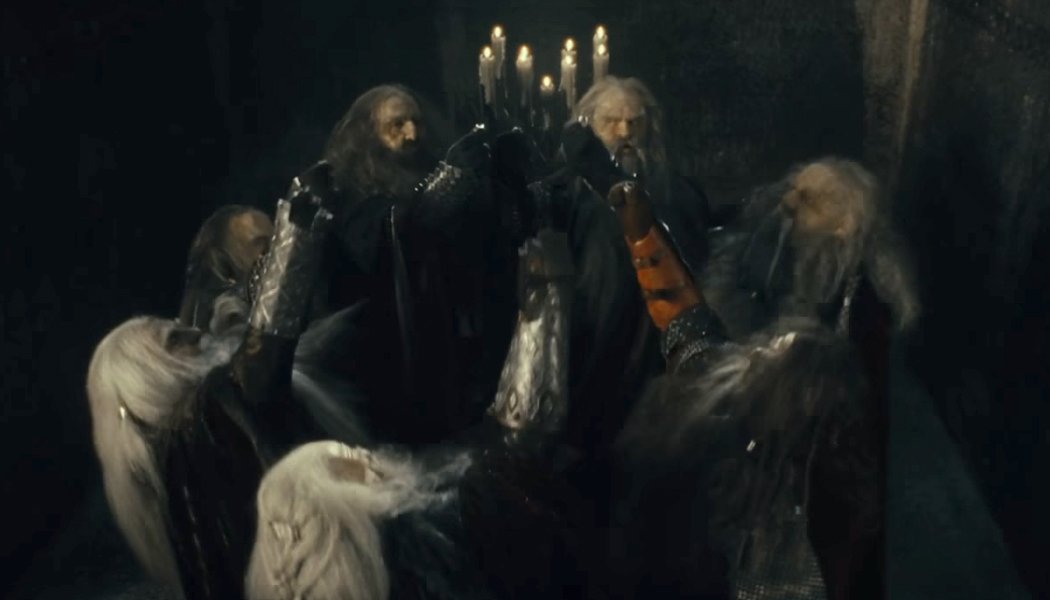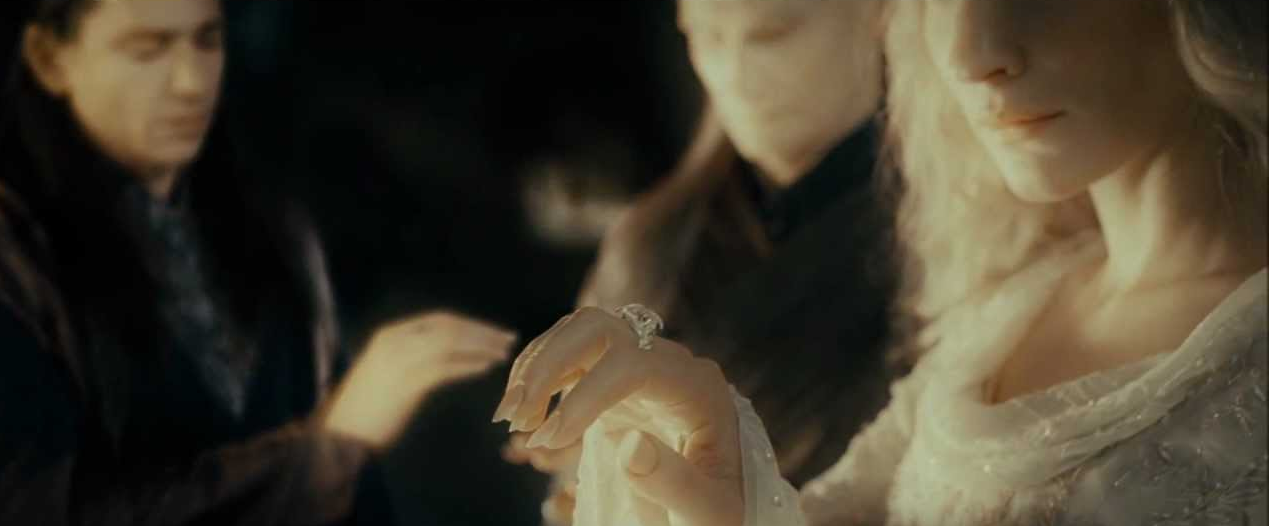 Galadriel's opening narration focuses on the story of the Rings of Power. Each major race is introduced succinctly and Sauron gets established as the Big Bad. The sequence also introduces us to Isildur and the weakness in beings that the Ring will exploit throughout the movies. Gollum also gets his creepy introduction though the audience will be left in suspense for a good look at him until Two Towers.
"It began with the forging of the Great Rings. Three were given to the Elves, immortal, wisest and fairest of all beings. Seven to the Dwarf-Lords, great miners and craftsmen of the mountain halls. And nine, nine rings were gifted to the race of Men, who above all else desire power. For within these rings was bound the strength and the will to govern each race. But they were all of them deceived, for another ring was made. Deep in the land of Mordor, in the Fires of Mount Doom, the Dark Lord Sauron forged a master ring, and into this ring, he poured his cruelty, his malice and his will to dominate all life.

One ring to rule them all."
– Galadriel (aka. Altáriel, Artanis, Nerwen)
J.R.R. Tolkien's The Lord of the Rings are some of the most influential and famous examples of high-fantasy literature ever. Peter Jackson needed a masterfully crafted the opening sequence of The Fellowship of the Ring to introduce Tolkien's world on the big screen.
The Fellowship of the Ring (2001) was directed by Peter Jackson. It is the first installment in The Lord of the Rings trilogy and was produced by Barrie M. Osborne, Jackson, Fran Walsh, and Tim Sanders, and written by Walsh, Philippa Boyens, and Jackson. The film features an ensemble cast including Elijah Wood, Ian McKellen, Liv Tyler, Viggo Mortensen, Sean Astin, Cate Blanchett, John Rhys-Davies, Billy Boyd, Dominic Monaghan, Orlando Bloom, Christopher Lee, Hugo Weaving, Sean Bean, Ian Holm, and Andy Serkis. It was followed by The Two Towers (2002) and The Return of the King (2003).