In this 1998 thriller directed by John Frankenheimer, who also directed the 1966 racing movie Grand Prix. Robert de Niro stars as an American mercenary working with a multicultural crew on a foreign job that goes wrong. De Niro's character Sam, with his pal Vincent (Jean Reno), are soon working against their presumed employers (including Natascha McElhone and Jonathan Pryce), trying to capture a MacGuffin-like case. This leads to a seven-minute car chase in Paris that shuns CGI.
Ronin is a perfect example of why a good car chase feels real. Director John Frankenheimer masterfully cuts back and forth between the participants in each vehicle. The precise direction and editing of the chase makes it a breathless experience. It is probably the best and most realistic movie car chase since Bullitt.
The Paris street chase features an E34 BMW 535i and a Peugeot 406. Both cars were right-hand drive UK models fitted with fake steering wheels on the left-side for the actors to use and mimic the stunt driver's moves.
De Niro never really cuts a heroic figure as he drives as he is looking quite rigid if not a bit scared and it is probably genuine as they careened through traffic-filled streets at crazy speeds.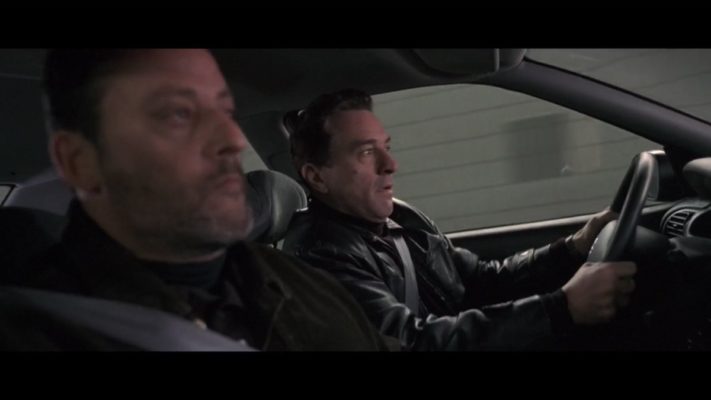 Just like Bullit, the sound editing in the scene is superb, with no distracting music, just the sweet sounds of screeching tires, crunching metal, and the BMW revving its six-cylinder engine. The chase culminates in a tense highway wrong-way sequence that used 300 stunt drivers.
The film was written by John David Zeik and David Mamet, under the pseudonym Richard Weisz. It stars Robert De Niro, Jean Reno, Natascha McElhone, Stellan Skarsgård, Sean Bean, and Jonathan Pryce.