"Spartacus" from 1960 is a masterpiece and a very influential movie directed by Stanley Kubrick. The movie plot is based on a true story of a slave revolt lead by the Thracian gladiator, Spartacus, in 73 B.C.
Spartacus actually began filming under the direction of Anthony Mann and not Kubrik. Mann was a popular and well-established Hollywood director in multiple genres at the time. But following a dispute with the film's star and executive producer, Kirk Douglas, Mann was quickly replaced by Stanley Kubrick before more than a few minutes' footages was complete.
Filming the movie wasn't easy, filled with controversies, rumor has it that Stanley Kubrick's level of confidence caused unrest on the set, as did his insistence on altering the film to fit his own vision. When Kubrik became dissatisfied with the cinematographer's approach, as a former professional photographer, he took over the work himself, leaving the position ostensibly occupied by 25-year veteran technician Russell Metty, who was reduced to doing nothing.
The real Spartacus was a soldier in the Roman army before being made a prisoner. He became a slave and was sold as a gladiator. This is approximately the plot of Gladiator, which is not about Spartacus. This movie instead, begins with Spartacus (Kirk Douglas) slaving away in a mine, he gets cross and bites a Roman on the ankle. He is sentenced to be tied to a rock until he dies. A camp gladiator dealer comes by and buys him, little did he know that this man would one day make Rome tremble.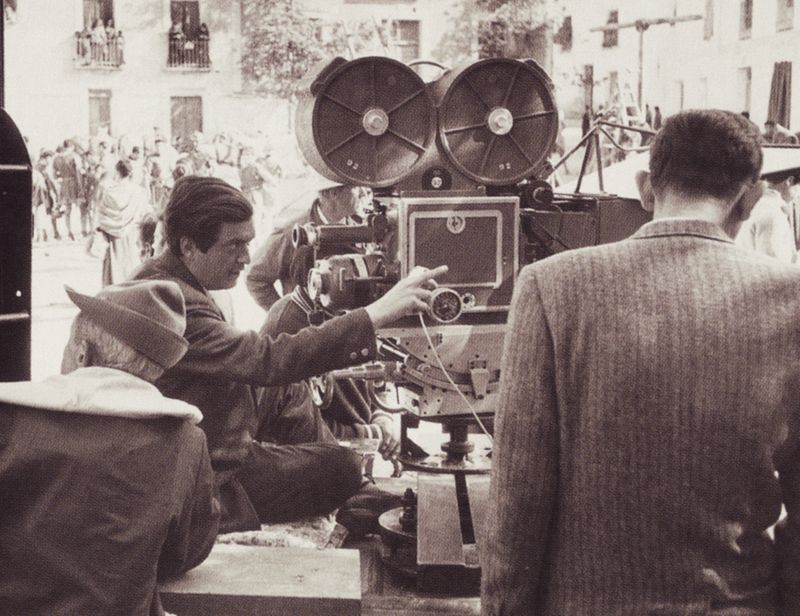 Spartacus is an adventurous drama in which an idea about the freedom that resisted the combined strength of the glorious Roman Empire. A very moving and compelling story of epic proportions. The scenery and the cinematography are very impressive, even today. The final battle is still breathtaking and epic. The cast crew is almost flawless in their roles. Kirk Douglas (Michael Douglas's dad) gives an outstanding performance as Spartacus. Laurence Olivier gives a wonderful portray as The tension in Kirk Douglas' face is a strong reflection of the seriousness of his character.
Laurence Olivier is great in his role as Roman General Crassus, the main antagonist. Tony Curtis is good as Antoninus, Crassus' personal slave, who joins the revolt. Charles Laughton is wise and witty in his role as the elder senator, Peter Ustinov. Jean Simmons is excellent in her role as Varinia, a very strong woman, who shows her pride, love, and character in every scene.
The characterization is reflected in a sort of rivalry in love and politics. The soundtrack is outstanding with very good music scores. An exciting epic adventure in combination with the political drama of Ancient Rome. This is still one of the greatest of all the historical movie epics ever made by Hollywood. The lessons about a man's desire for freedom and to control his own destiny are eternal and valid.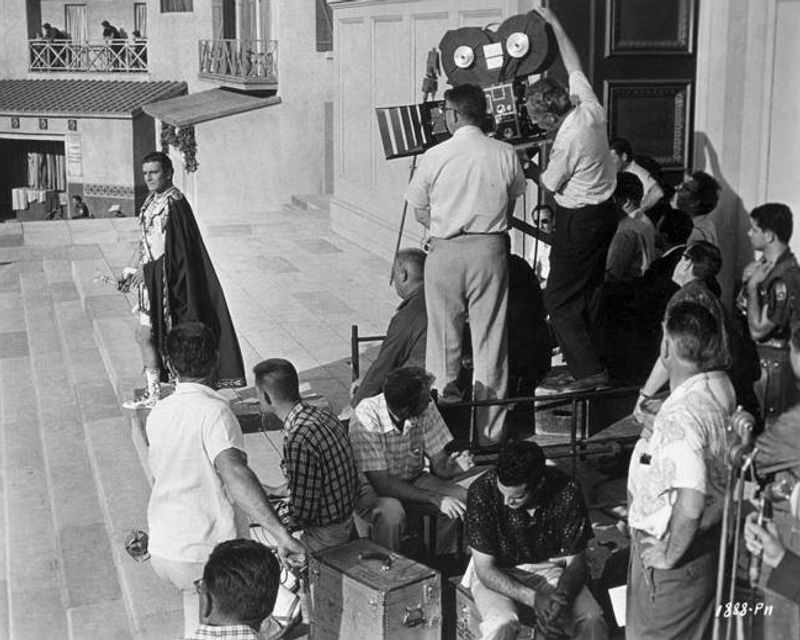 Once completed, the film was faced with much censorship all over the world over its violent battle scenes, nudity, sexually explicit scenes, and what was seen as the excessively degrading treatment of Roman slaves. Negotiations and compromises resulted in multiple cuts, and still more minor cuts to accommodate local restrictions when the film was released internationally. As a result, five versions of the film exist, ranging in running time from 161 minutes to 202 minutes.
Twelve million dollars was spent on Spartacus, a record for the most expensive movie made (primarily) in Hollywood at the time. Its budget ended up exceeding the total worth of Universal, which was sold to MCA for $11,250,000 during filming. Universal employees spent an estimated 250,000 man-hours working on everything. Italian museums and costume houses supplied 5000 uniforms and seven tons of armor, and 8800 Spanish army troops were captured on film for the battle scenes (the final battle was shot in Madrid). Overall about 50,000 extras were involved. All 187 stuntmen were "trained in the gladiatorial rituals of combat to the death."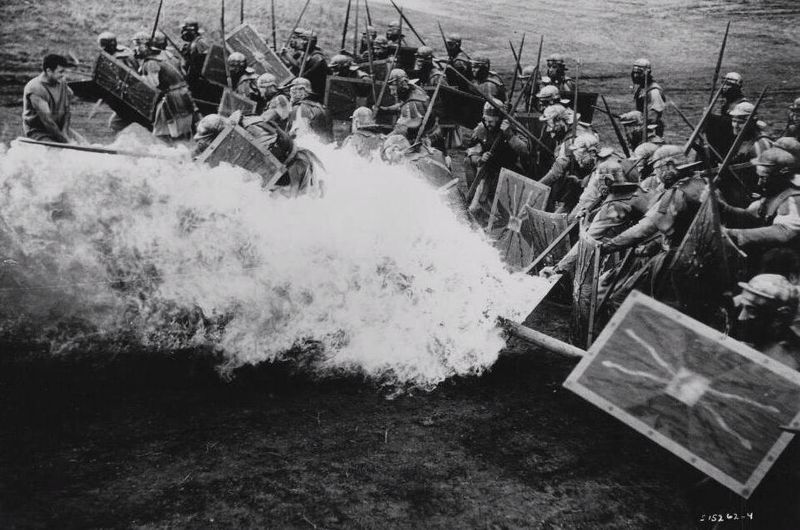 The Final Battle in Spartacus (1960)
0.00
We like:
That the action scenes are still impressive to today,
This chapter of the history of Rome stands out for its recreation of the lives of gladiators and its beautiful images that culminate in the epic confrontation of the Roman legions in the open field.