The title character of "Wall-E" is a small robot. Set in the future, 2008's "Wall-E" was produced by Pixar Animation Studios and released by Walt Disney Pictures.
It shows us the downfall of humanity thanks to their own stupidity and heavy reliance on machines. It is also a love story about two robots who speak in a series of incoherent bleeps.
There are few stars involved as there is barely any dialogue, but WALL-E is a rarity in that it is simply a great story beautifully told.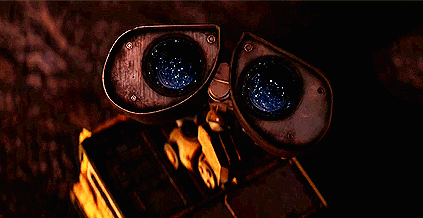 Wall-E was directed and co-written by Andrew Stanton, produced by Jim Morris, and co-written by Jim Reardon. It stars the voices of Ben Burtt, Elissa Knight, Jeff Garlin, John Ratzenberger, Kathy Najimy, and Sigourney Weaver, with Fred Willard in the film's (and Pixar's) only prominent live-action role.
The film is romantic, very fun to watch and at times funny. It also has cool cinematography and memorable, great characters.
Advertisement