Guillermo del Toro is a master of monsters with stature as a modern-day teller of fairy tales, myths, and legends – a director with an eye for the macabre who's brought some of the most iconic creatures in recent memory to screen.
In the category of monster most likely to give you nightmares forever, the Pale Man from Pan's Labyrinth is the stuff of neverending nightmares, bought to the screen by Doug Jones (of course), whose portrayal of this sinister creation is becoming as iconic as some of the monsters of Universal Studios. Frightening and just bizarre, a monster with the eyes in his hands is a monstrous icon that will forever haunt the cinema screen.
Guillermo del Toro's masterpiece adult fairy tale was del Toro's opportunity to take the prototypical fairy tale entities most of us grew up reading about—a faun, fairies, and an ogre—and give them his own patented imaginative twist. For the project, del Toro relied on the talents of David Martí and Montse Ribé, the duo behind DDT Special Effects in Barcelona, Spain, who he previously collaborated with on The Devil's Backbone and Hellboy.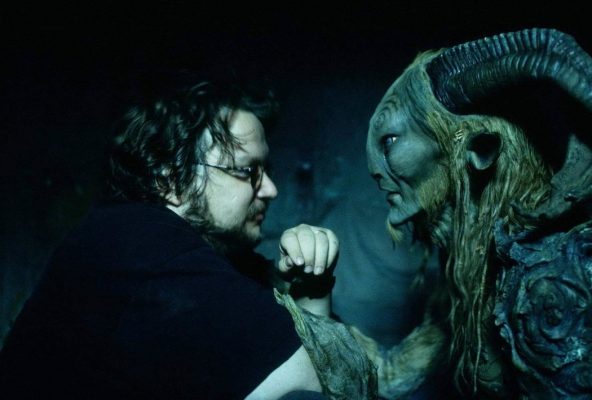 Pan's Labyrinth (2006) was written and directed by Guillermo del Toro, and starring Ivana Baquero, Sergi López, Maribel Verdú, Doug Jones, and Ariadna Gil. The story takes place in Spain during the summer of 1944, five years after the Spanish Civil War, during the early Francoist period. The narrative intertwines this real world with a mythical world centered on an overgrown, abandoned labyrinth and a mysterious faun creature, with whom the main character, Ofelia, interacts. Ofelia's stepfather, the Falangist Captain Vidal, hunts the Spanish Maquis who fight against the Francoist regime in the region, while Ofelia's pregnant mother Carmen grows increasingly ill. Ofelia meets several strange and magical creatures who become central to her story, leading her through the trials of the old labyrinth garden. The film employs make-up, animatronics, and CGI effects to bring life to its creatures.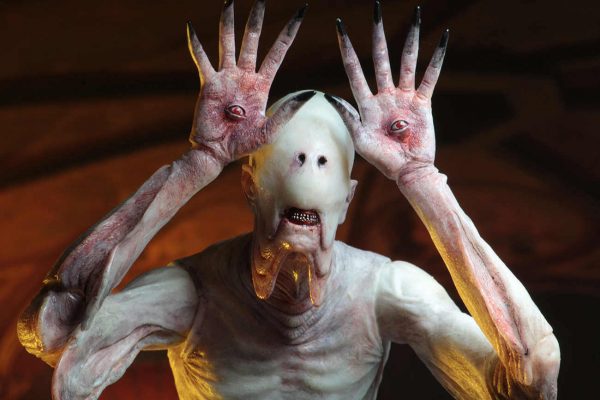 The most harrowing part of Ofelia's journey in the fantasy realm is terrifying and phantasmic and one of the best scenes in this modern classic. The faun, who believes that Ofelia is the reincarnation of Princess Moanna, gives her a book and tells her she will find in it three tasks to complete in order for her to acquire immortality and return to her kingdom. Her second task is to retrieve a dagger from the lair of the Pale Man, a child-eating monster.