Starring Henry Cavill as grizzled monster hunter Geralt of Rivia, The Witcher is adapted from the fantasy books of Polish author Andrzej Sapkowski – yet the Witcher franchise is undoubtedly known to most people through the video games.
The series tells the effects-heavy tale of Geralt of Rivia, one of a rare breed of monster-hunters known as Witchers. These are mutated supernatural beings who roam the pseudo-medieval land divining the locations of monsters' lairs and using their special powers to slay the variously fell beasts.
We also get to follow Yennifer who is one of the most engaging parts of The Witcher. Unlike the books, where we meet Yennifer the first time Geralt meets her, the adaptation drills down on a throwaway line about her having been born a hunchback. Rounding out the story is Ciri (Freya Allan), a young princess who's half damsel in distress, half chosen one.
The Witcher is a dark, slickly produced and oftentimes somewhat hard to follow fantasy production that Netflix and showrunner Lauren S. Hissrich. The show is often beautifully-shot and well-scripted, with good performances all around.
Set in a medieval fictional world on a landmass known as "the Continent", The Witcher follows the story of solitary monster hunter Geralt of Rivia (Henry Cavill), sorceress Yennefer of Vengerberg (Anya Chalotra) and Cintran princess Ciri (Freya Allan), who find their destinies tied together. The first season is based on The Last Wish and Sword of Destiny, a collection of short stories that precede the main Witcher saga. It explores formative events that shaped the three lead characters, prior to their first encounters with each other.
The Kikimora is Geralt's first monster encounter in the series, a tremendously horrible giant spider. This monster is a legendary creature, a female house spirit in Slavic mythology. She is a human-like creature with legs of a sparrow (and other animal parts).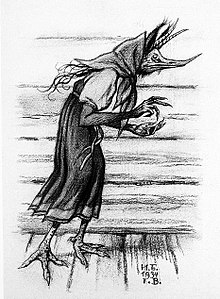 Her role in the house is usually juxtaposed with that of the domovoy, whereas one of them is considered a "bad" spirit, and the other, a "good" one. When the kikimora inhabits a house, she lives behind the stove or in the cellar and usually produces noises similar to those made by the mice in order to obtain food. Kikimory (in plural) was the first traditional explanation for sleep paralysis in Russian folklore.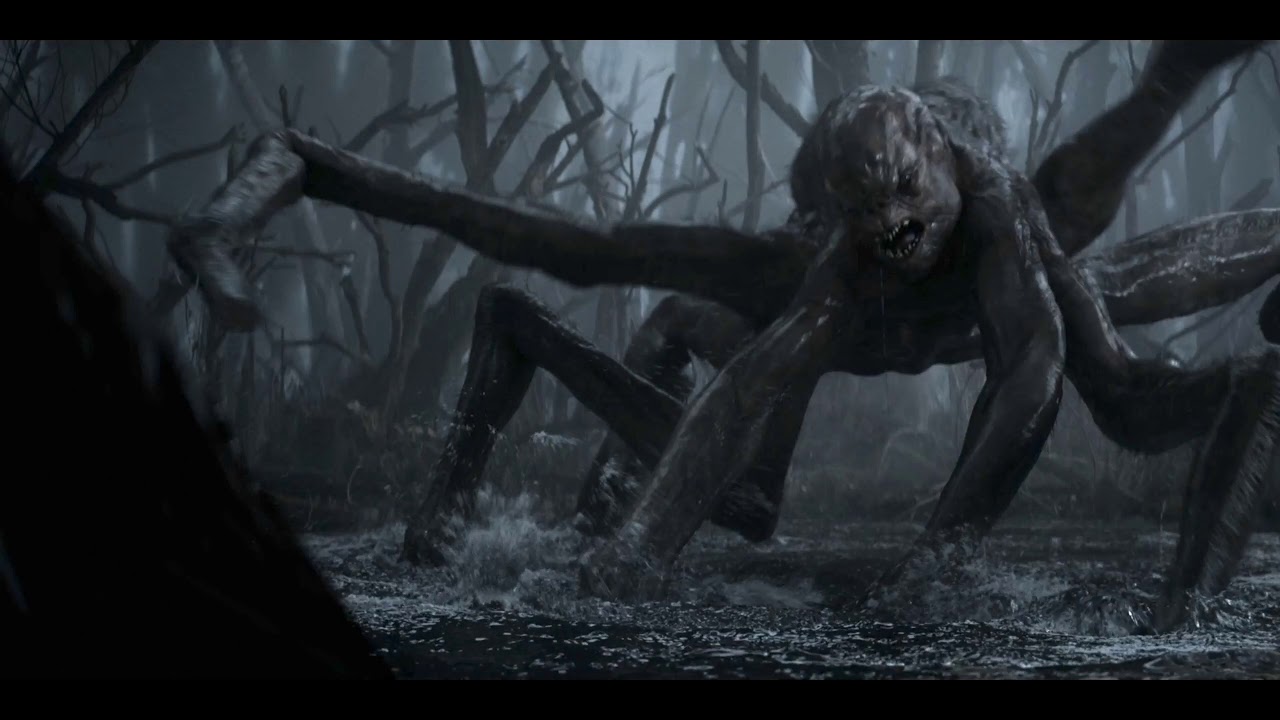 The creatures are quite differently interpreted in the Witcher series compared to its roots in Slavic mythology, as an insectoid monster species that lives underground, as well as in swamps. The series opens with a swampy duel between Geralt of Rivia and the kikimora, a hulking spider-like creature with an unsettlingly human-esque head.
"He didn't react to the muffled cry of the woman selling vegetables who was staring at the bony, taloned paw sticking out beneath the horse-blanket, bobbing up and down in time with the donkey's trot.
Caldemeyne shifted from foot to foot, looking at the spidery shape with its dry black skin, that glassy eye with its vertical pupil, the needle-like fangs in the bloody jaws."
– Andrzej Sapkowski