Michael Burry sees that subprimes are about to blow and persuades his boss to gamble the firm's entire capital on financial instruments that will pay off when the market collapses.
The Big Short (2015) is a true-crime story and a madcap comedy, a heist movie, and a scalding polemic confirming your deepest cynicism about Wall Street. It really is quite a movie: entertaining and engaging, but also mortifying. It's the story of the real-life 2008 world economic meltdown.
The real-life Dr. Michael Burry is portrayed by Christian Bale, the trained physician with somewhat stunted social skills but whose genius at analysis and numbers-crunching found him running a very successful West Coast hedge fund called "Scion Asset Management".
Burry identified that the structures of a large number of mortgage bonds are in reality a house of cards, he concocts a radical idea: to "short," that is, bet against, the housing bond market, which the banks have puffed up as being unassailable. To do this he has to convince those banks to create a new financial tool, a kind of bond insurance policy. If Burry's right and the market collapse, he and his hedge fund make stupid money. But for as long as the market stays stable, Burry and his fund are obliged to pay stupid money in premiums.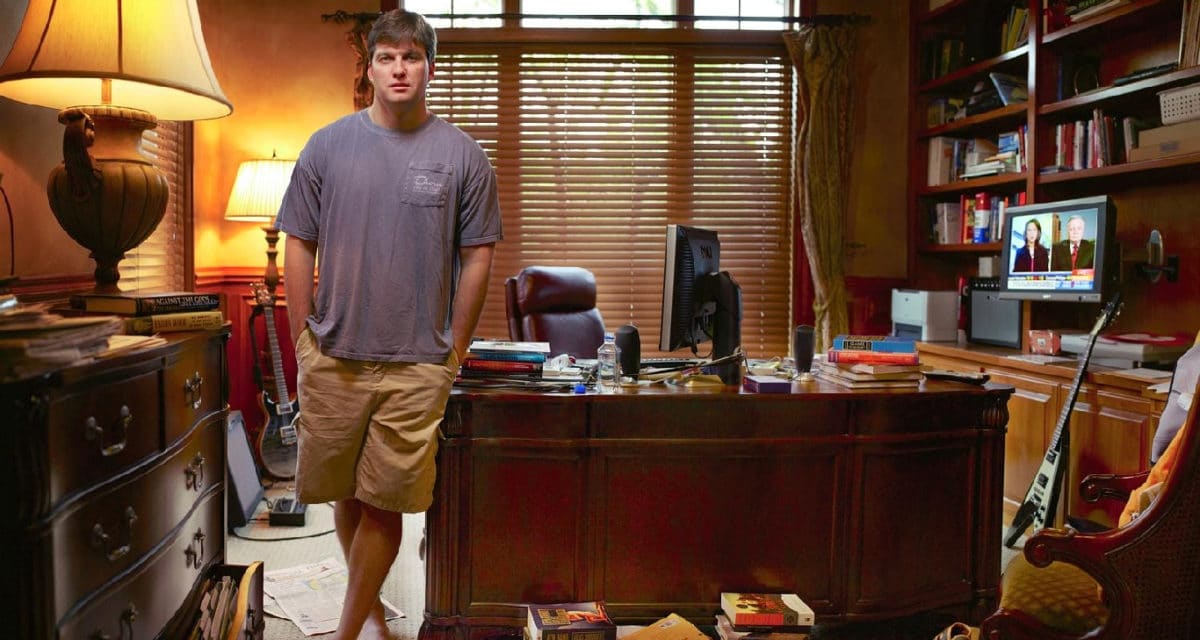 In real life, Burry reopened his hedge fund in 2013, this time called Scion Asset Management, filing reports as an exempt reporting adviser (ERA) who is active in the state of California and approved by the SEC. He initiated short position(s) on Tesla before or around early December 2020, according to a now-deleted tweet. During the second quarter of 2021, Michael Burry has reported holding puts on almost 31 million dollars on the ARKK ETF innovation index managed by Ark Invest. More recently, Burry warned the US stock market is in a precarious position, accused the Federal Reserve of misleading investors, and swore off America's largest technology companies in a flurry of tweets at the weekend.
Michael Burry in The Big Short (2015)
We like:
The characters, writing and direction make this such a fast and fun experience.
Don't let the massively complex topic scare you off, yes the movie requires some concentration, but it is very rewarding, even though you will be immensely pissed during the end credits.