When Pierce Brosnan took over the James Bond franchise from Timothy Dalton it was the longest gap in 007's film history. When Bond was to return, the return needed to wow audiences from the first shot—so we got the dam bungee jump in Goldeneye (1995).
James Bond (Pierce Brosnan) plunged with a rubber rope into the depths. 7.5 seconds free fall, 220 altitude meters, parallel to the enormous Contra Dam along the Verzaca River in Ticino, Switzerland. The dam isn't the tallest in the world, but since it overlooks cut rock it looks crazy intense.
The 380 meters long and 220-meter high dam wall is the fourth highest in Switzerland. It is located 470 meters above sea level, at the exit to the Verzasca Valley, a rustic valley with an appealing landscape.
Stuntman Wayne Michaels did the 720-foot bungee jump, a world record at the time, in one take. Michaels made the jaw-dropping, heart-racing jump from a special platform built in front of the dam to minimize the chances of him hitting the wall. To make things more difficult, the dam is studded with steel pegs. Ouch! The last thing he saw before he plummeted was a crew member making a sign of the cross. He passed out at the end of the fall but still was able to hit his mark by lifting a prop gun before doing so.
"It's pushing the limits of what can physically be done. The body is travelling at such a high rate of speed that it puts a great deal of strain on you."
Michaels said to the BBC.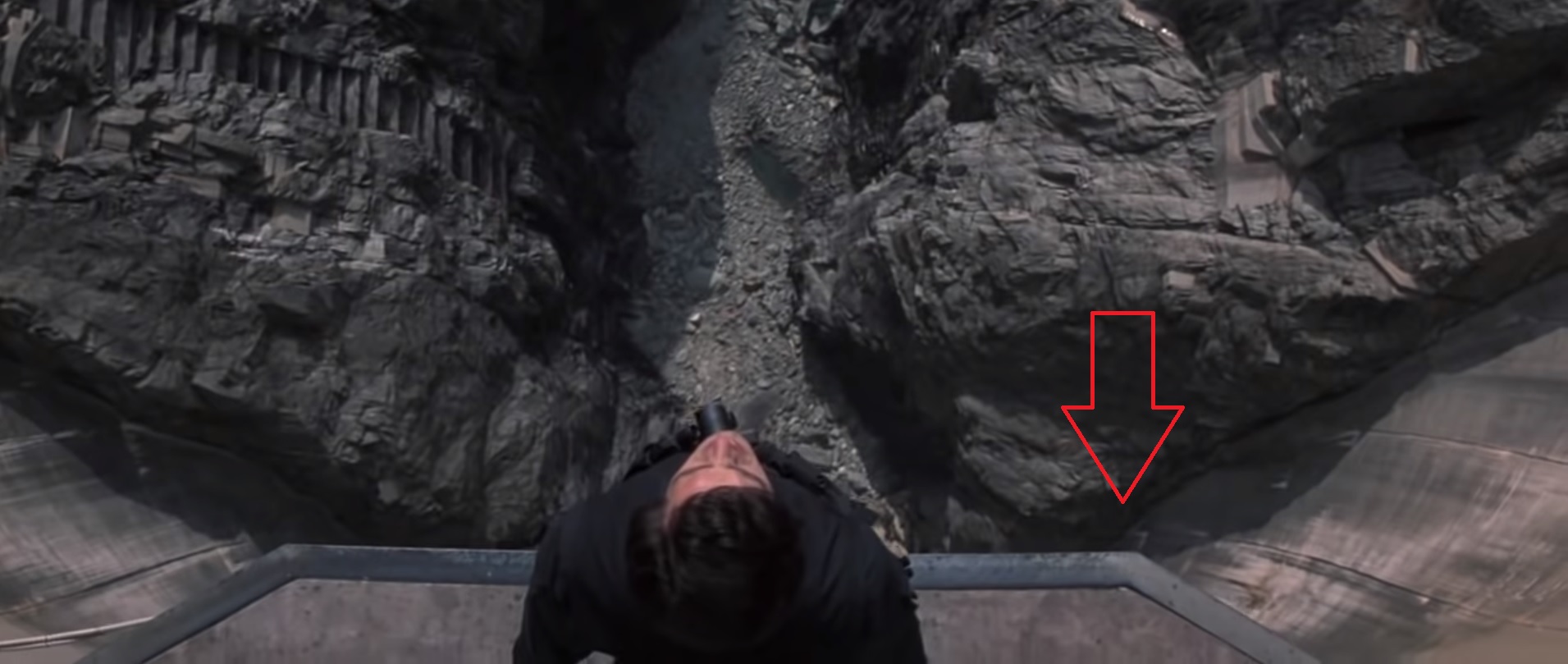 According to the global surveys, Bond's leap from the Verzasca dam is considered the best stunt in film history. The feat also set the then world record for the highest bungee jump from a fixed structure.
GoldenEye is the seventeenth in the James Bond series and the first to star Pierce Brosnan as the fictional MI6 agent James Bond. It was directed by Martin Campbell, starring Pierce Brosnan, Izabella Scorupco, Sean Bean, and Famke Janssen. It is the first in the series not to utilize any story elements from the works of novelist Ian Fleming.