On March 3, 1969, the United States Navy established an elite school for the top one percent of its pilots. In 1986, they made a movie about it starring Tom Cruise and Val Kilmer. Both the school and the movie were titled "Top Gun."
This is the scene when Maverick flips the bird while Goose takes a Polaroid. A MiG-28 is cruising through the air. Maverick (Tom Cruise) and Goose (Anthony Edwards) fly above it, inverted, in an F-14 Tomcat. Goose then proceeds to photograph the pilot of the MiG with a polaroid camera.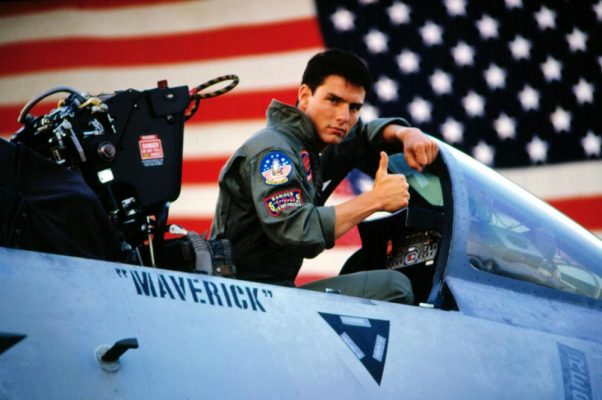 Directed by Tony Scott, and produced by Don Simpson and Jerry Bruckheimer, the film stars Tom Cruise, Kelly McGillis, Val Kilmer, Anthony Edwards, and Tom Skerritt. Cruise plays Lieutenant Pete "Maverick" Mitchell, a young naval aviator aboard the aircraft carrier USS Enterprise. He and his Radar Intercept Officer, Nick "Goose" Bradshaw (Edwards) are given the chance to train at the US Navy's Fighter Weapons School at Naval Air Station Miramar in San Diego, California.
Top Gun's music is truly its own character and is instrumental in the film's energy and tempo would be completely different without this fantastic soundtrack. The soundtrack was every bit as popular as the movie, selling over nine million copies and reaching #1 on the Billboard Top Album chart on five different occasions. Four out of the ten songs were hit singles, including "Danger Zone" by Kenny Loggins and "Take My Breath Away" by Berlin.
"Watch the Birdie" Scene in Top Gun (1986)