Eric Pfeiffer is a concept artist and illustrator working in the film, game, comics, and print industry. Some of his clients include Microsoft, Bethesda, Shep Films, Hardsuit Labs, First Contact Entertainment, Armed Mind (20th Century Fox, Ubisoft, Activision, Tencent), ESPN, Wired, Popular Mechanics, Fortune, Sports Illustrated, Boom! Studios and others.
Check out the art below, and visit the links for more.
Buried
Environment concept of a lost Pagoda temple. A victim of a civilization that developed beyond its history while attempting to keep it intact. Ultimately, it became forgotten, lost to the underbelly. Used only by those unfortunate enough to live in the shadow of progress.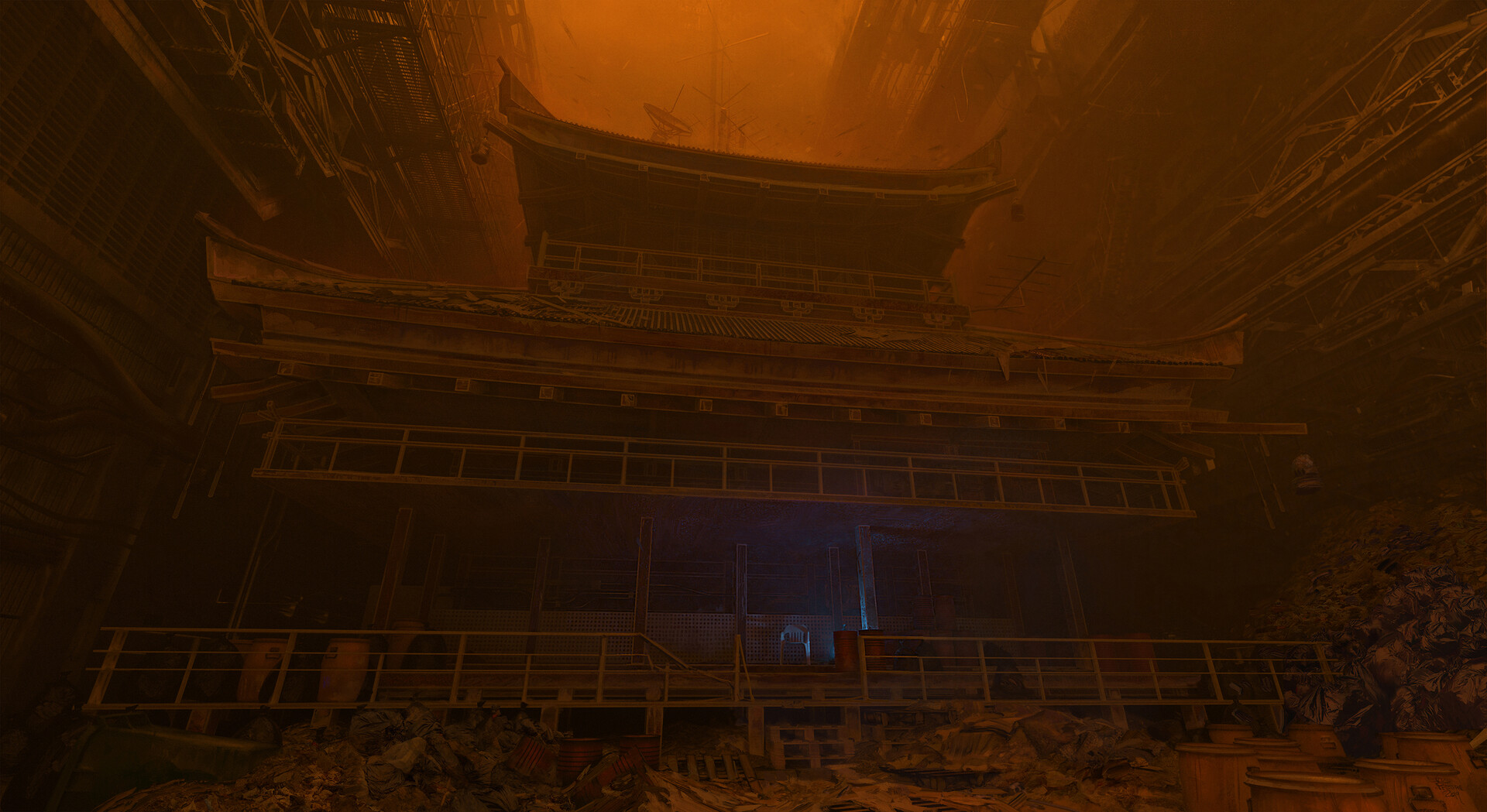 Racing Season in Empire City.
Perfect day for the Grand Prix.
Honored to have had this piece nominated for a Spectrum Award.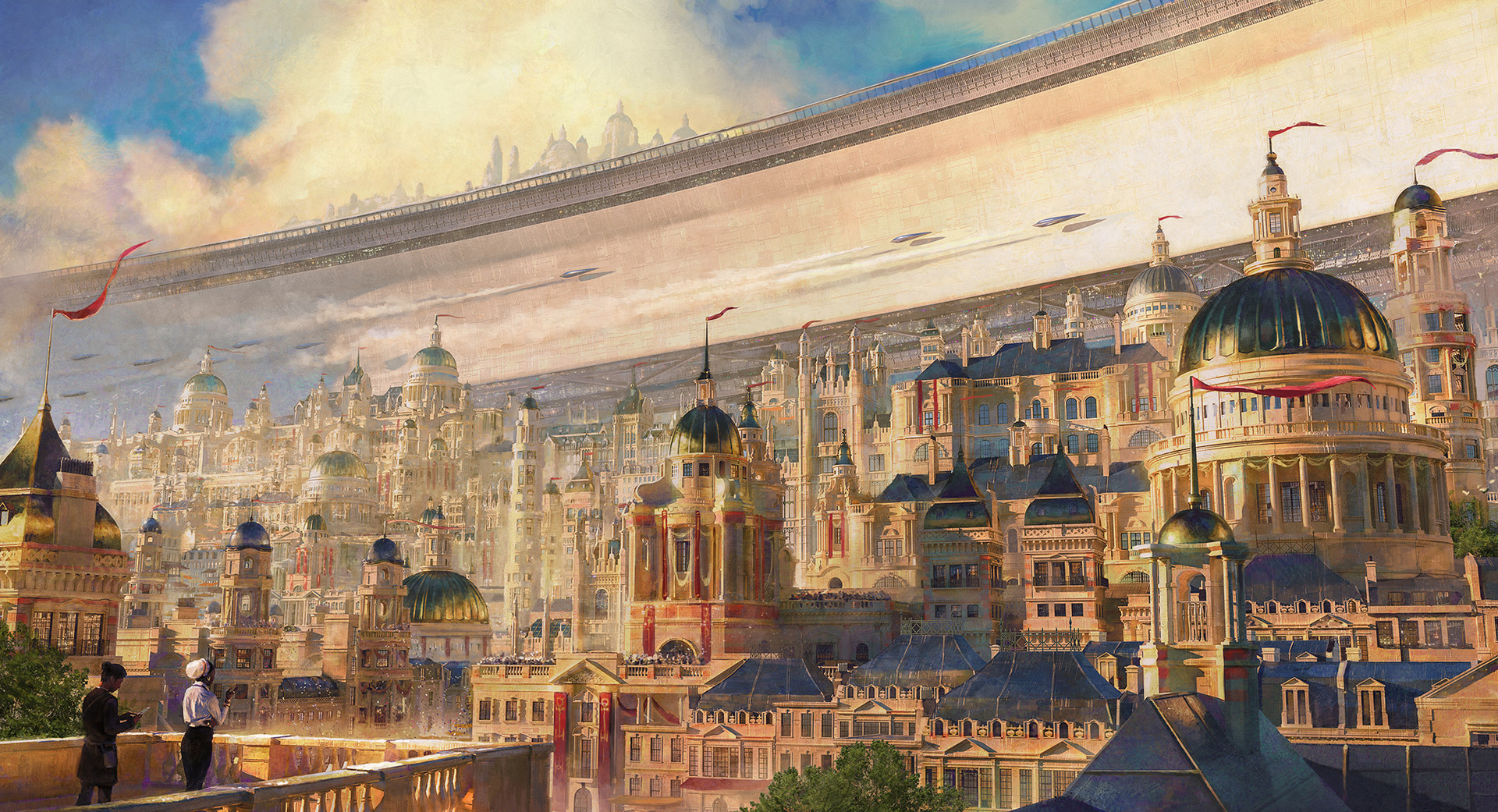 Into the Valley
'Into the Valley' personal work. Made with C4D, Octane Renderer and Photoshop.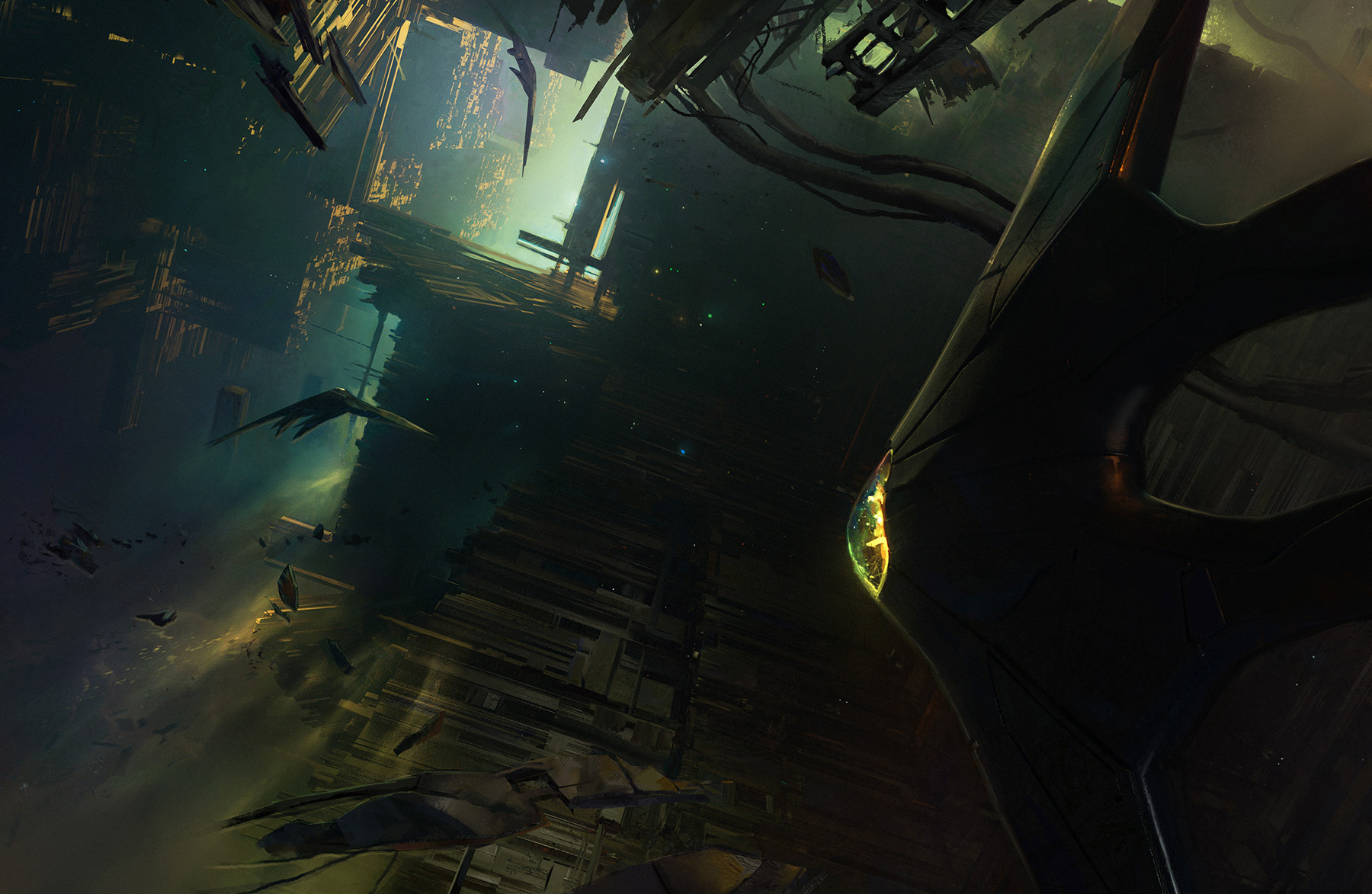 BFFs
Sort of a strange one. Leaning into surrealism to mix it up.
3D-Coat, Octane, Photoshop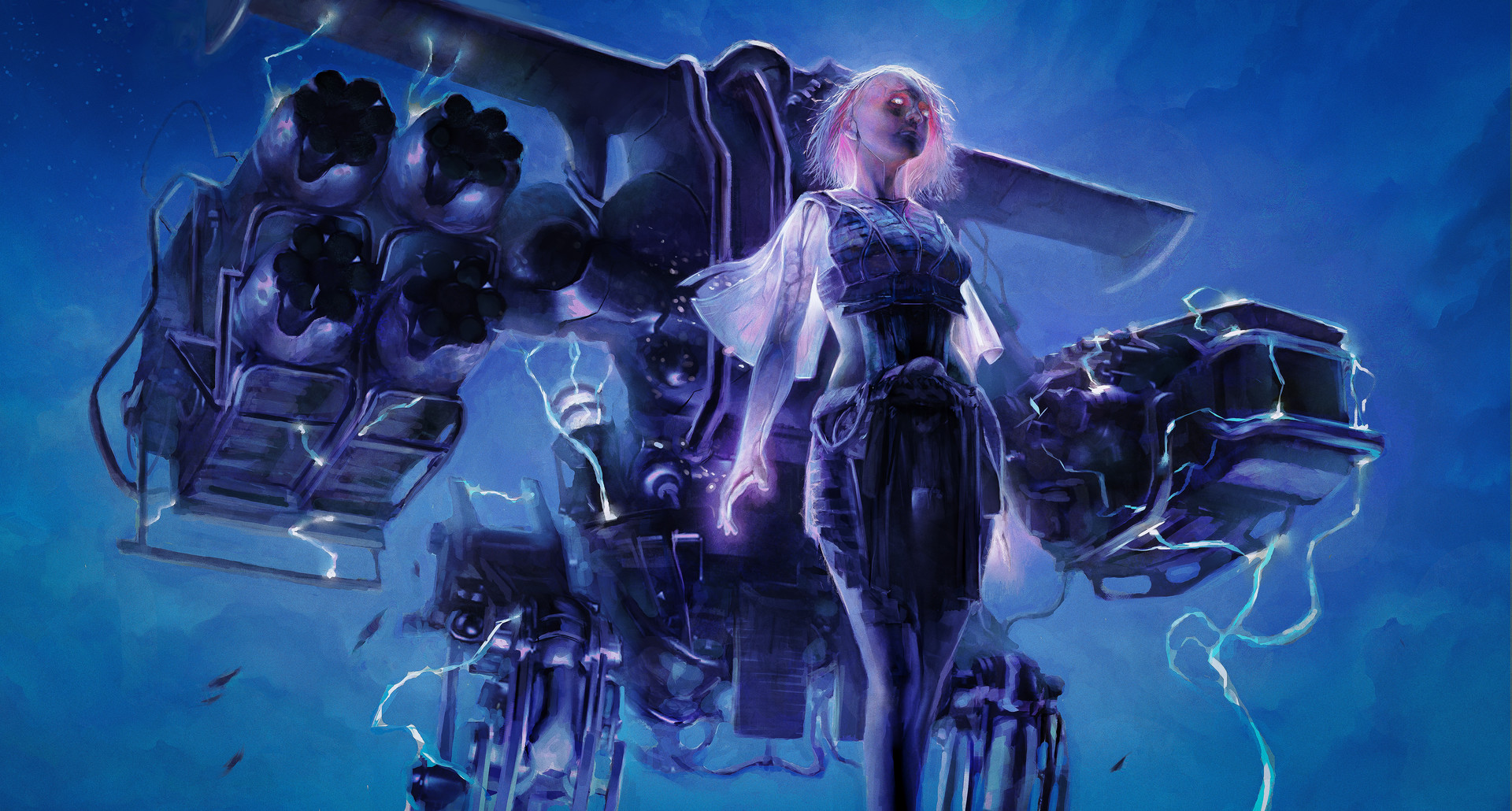 Ice Bath
Lots of kitbashed assets used in this one from Vitaly Bulgarov, TFMD and the excellent artists over at Kitbash3d.com.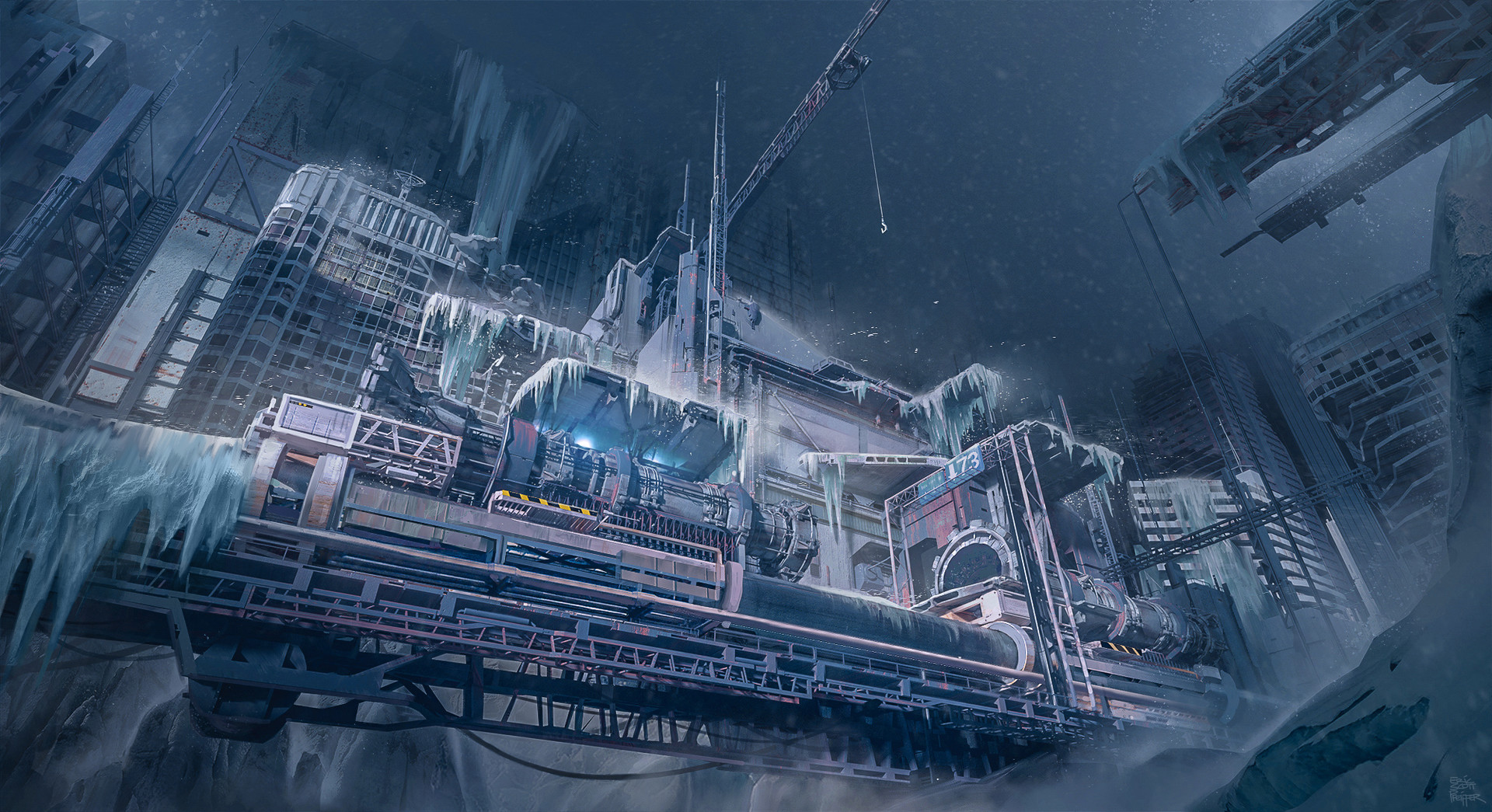 Dropship Oculus Medium Test
I recently dove into VR sculpting and I have to say, it's pretty incredible. This is my first test attempting hard surface design using Oculus Medium. Certainly not perfect but it's a very fast way to get an idea down or build a rough model for reference. Going to try Gravity Sketch next which seems more ideal for industrial or hard surface design but I was really surprised at how fast I could work and with a surprising amount of detail using Medium.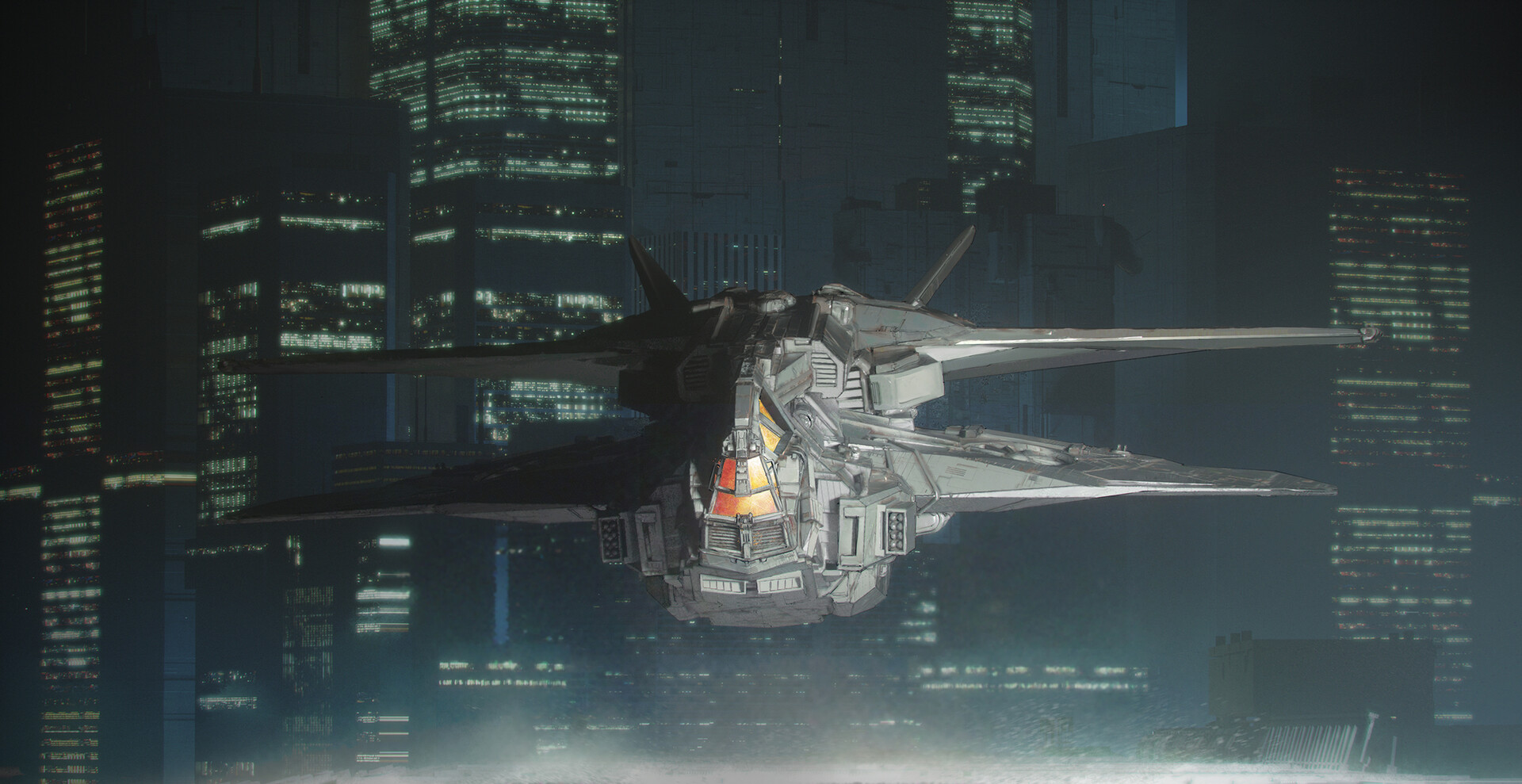 Teuthida
Don't let them spot you…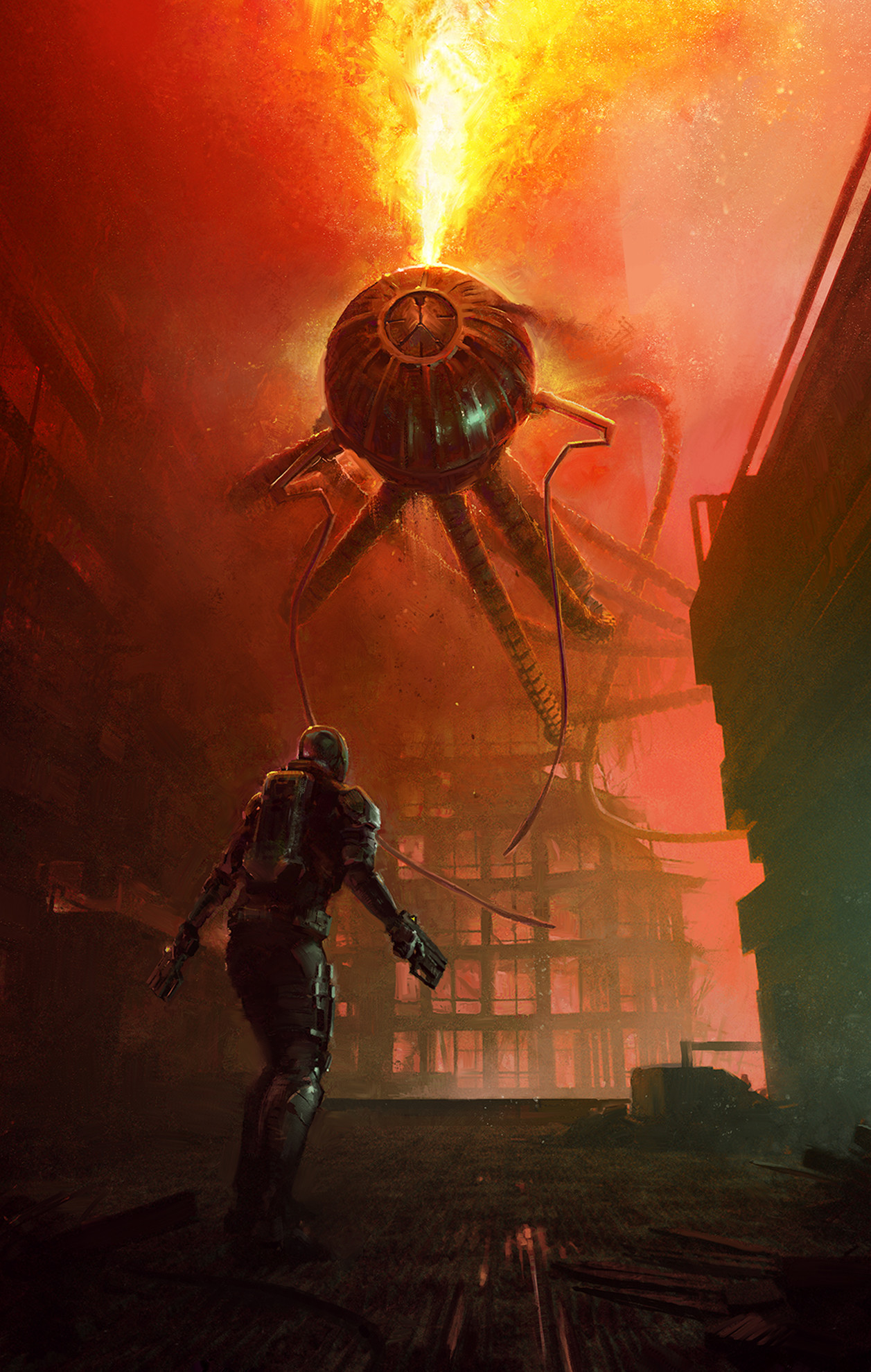 Apophis Character Design
A character concept I've been putting together as a design exercise.
For these personal design projects, I find it very helpful to take a game that you enjoy, research its player base, how they play, what they wish they had in the game and what they wish they could change, then analyze the different personality types and their reasoning behind their tastes and design something to fill that niche. I found it interesting how many players prefer to play solo even in social games that are meant to be played online with others. I took the idea of implementing an NPC that can give those lone wolf players more freedom but at a steep risk.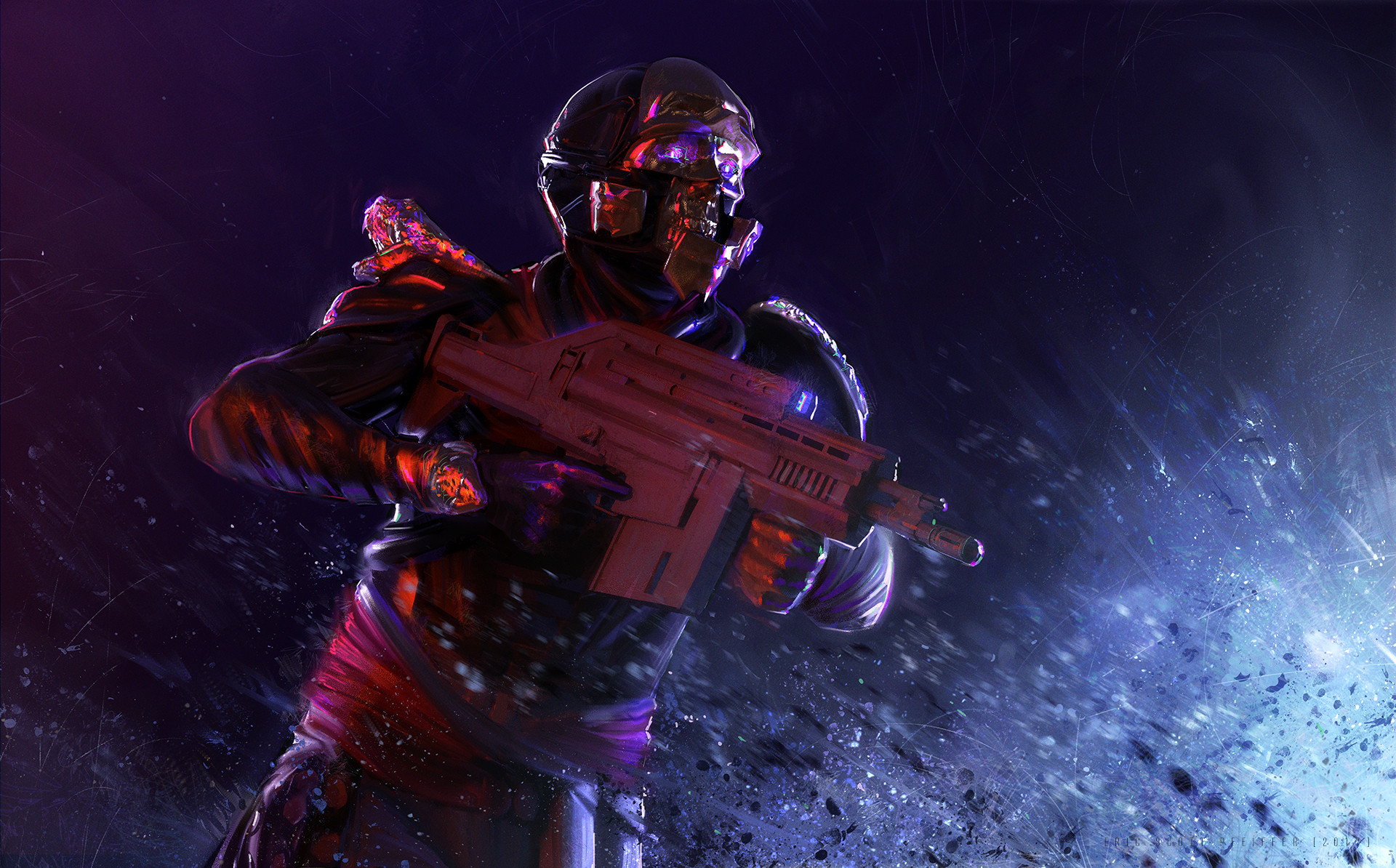 Creep Nest
Made with 3D-Coat, Octane, and Photoshop.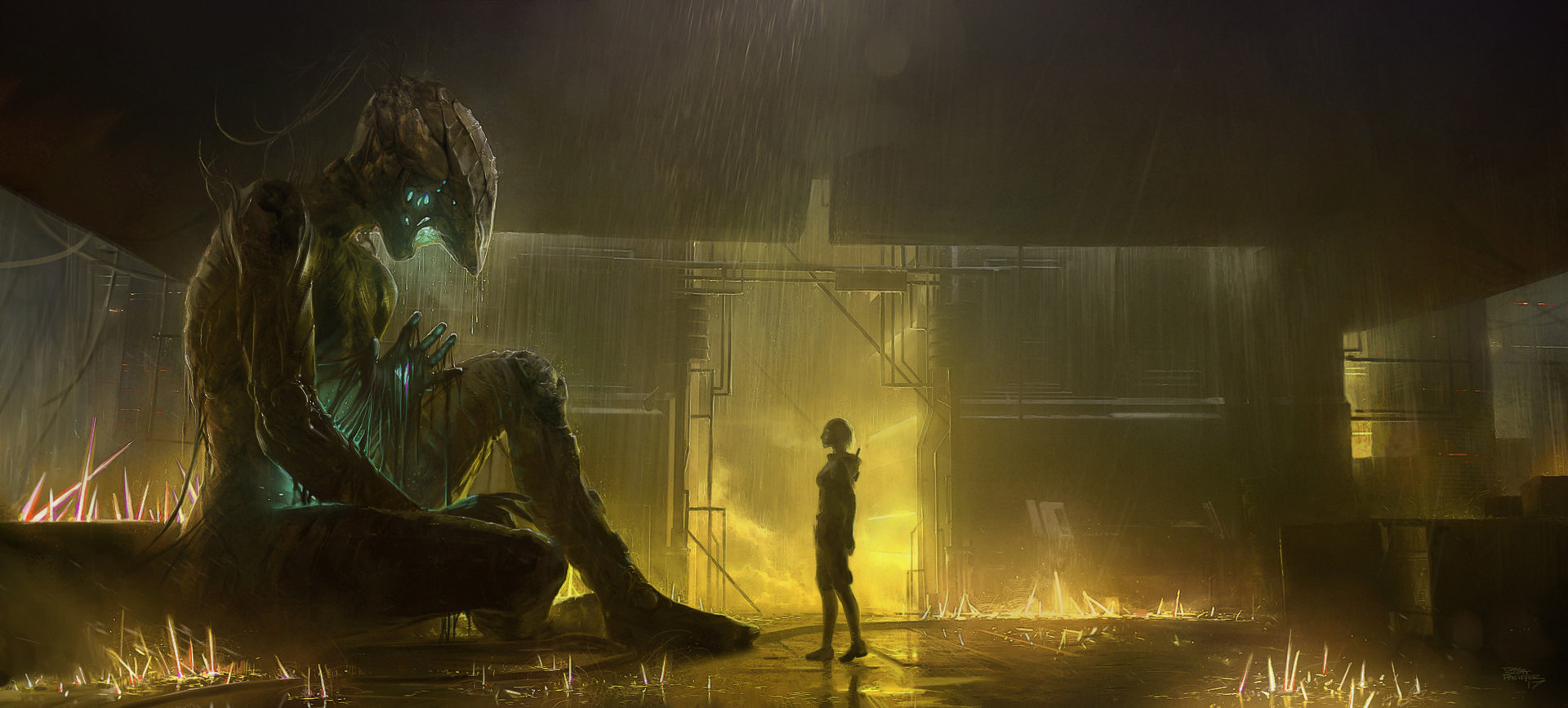 Up and Running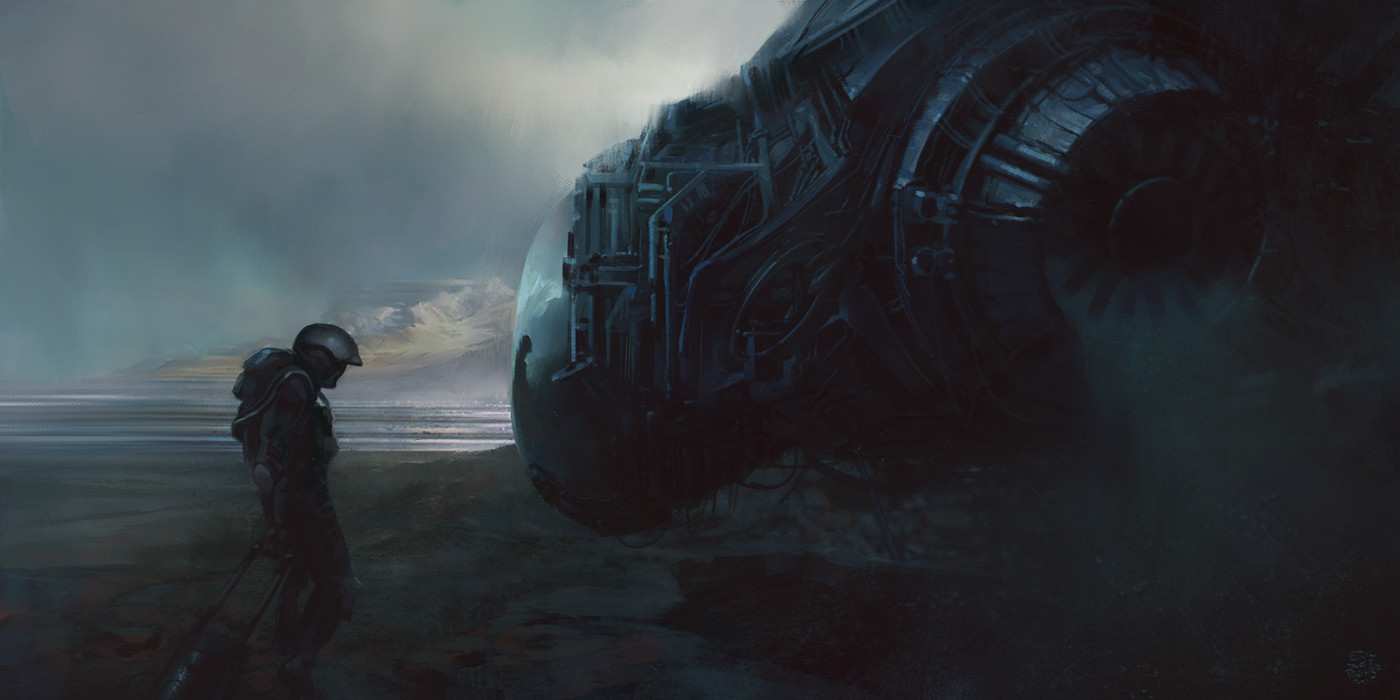 Her Forgotten Tomb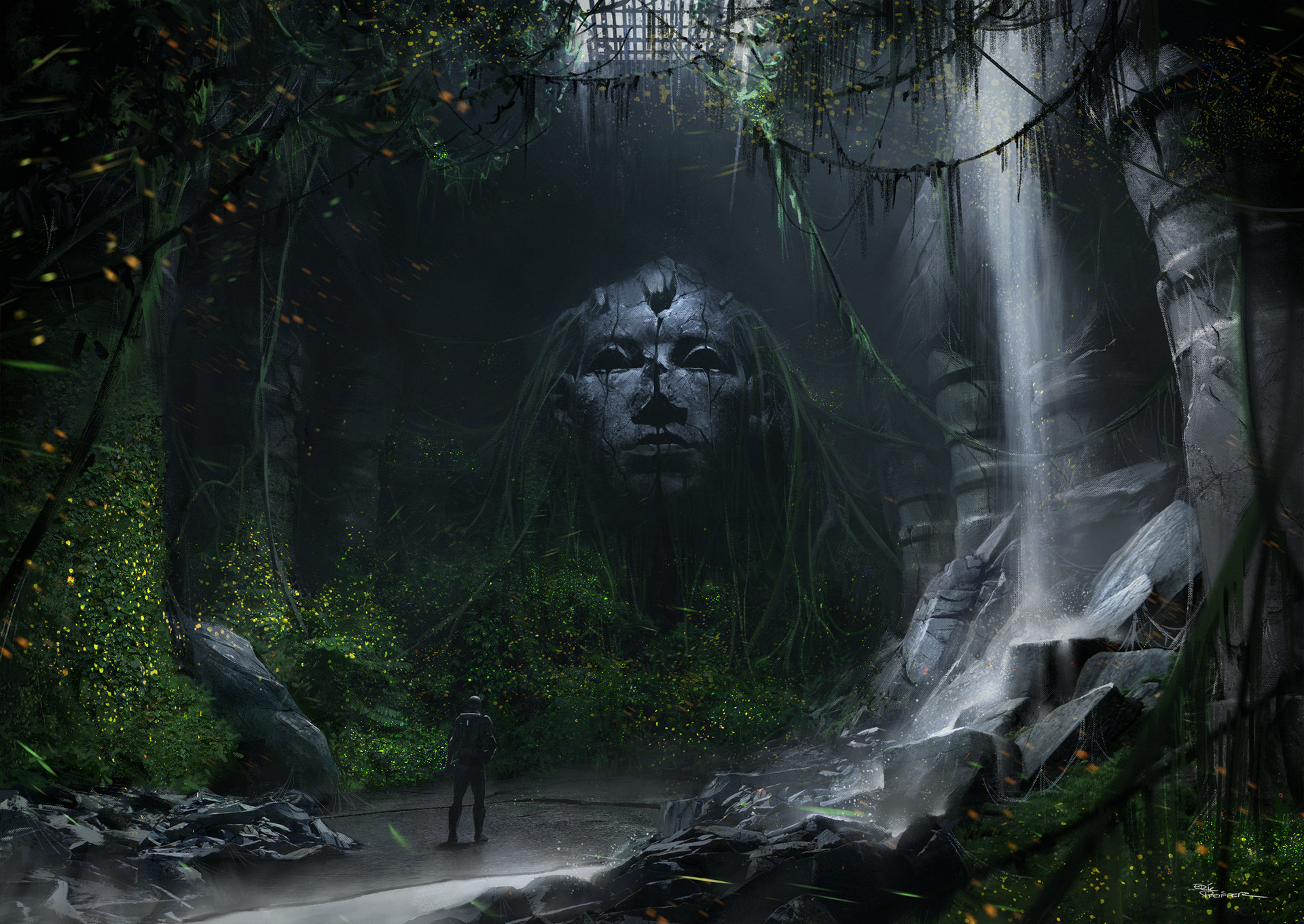 Galaxy in Turmoil Environment Concept Art
Some of my concept work for Frontwire Studio's Galaxy in Turmoil has been released. This was a concept for the Buberian City. A city that exists inside a liquid oceanic dome inside of a massive space station. I took a lot of inspiration from coral reefs and the transitioning lights in certain types of jellyfish. I also wanted to create architecture that allowed water to pass around freely without putting too much strain on the structures.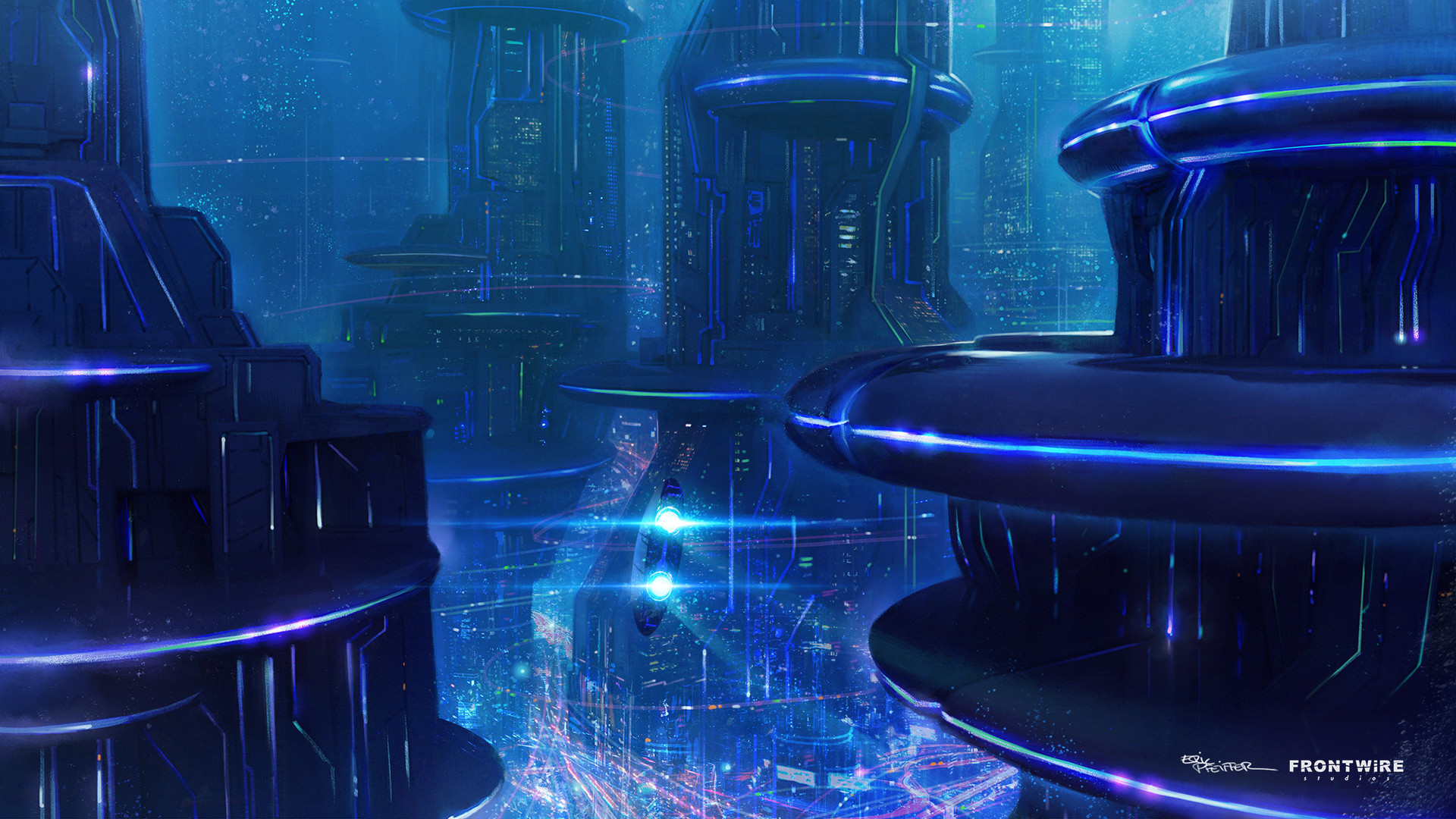 Calm City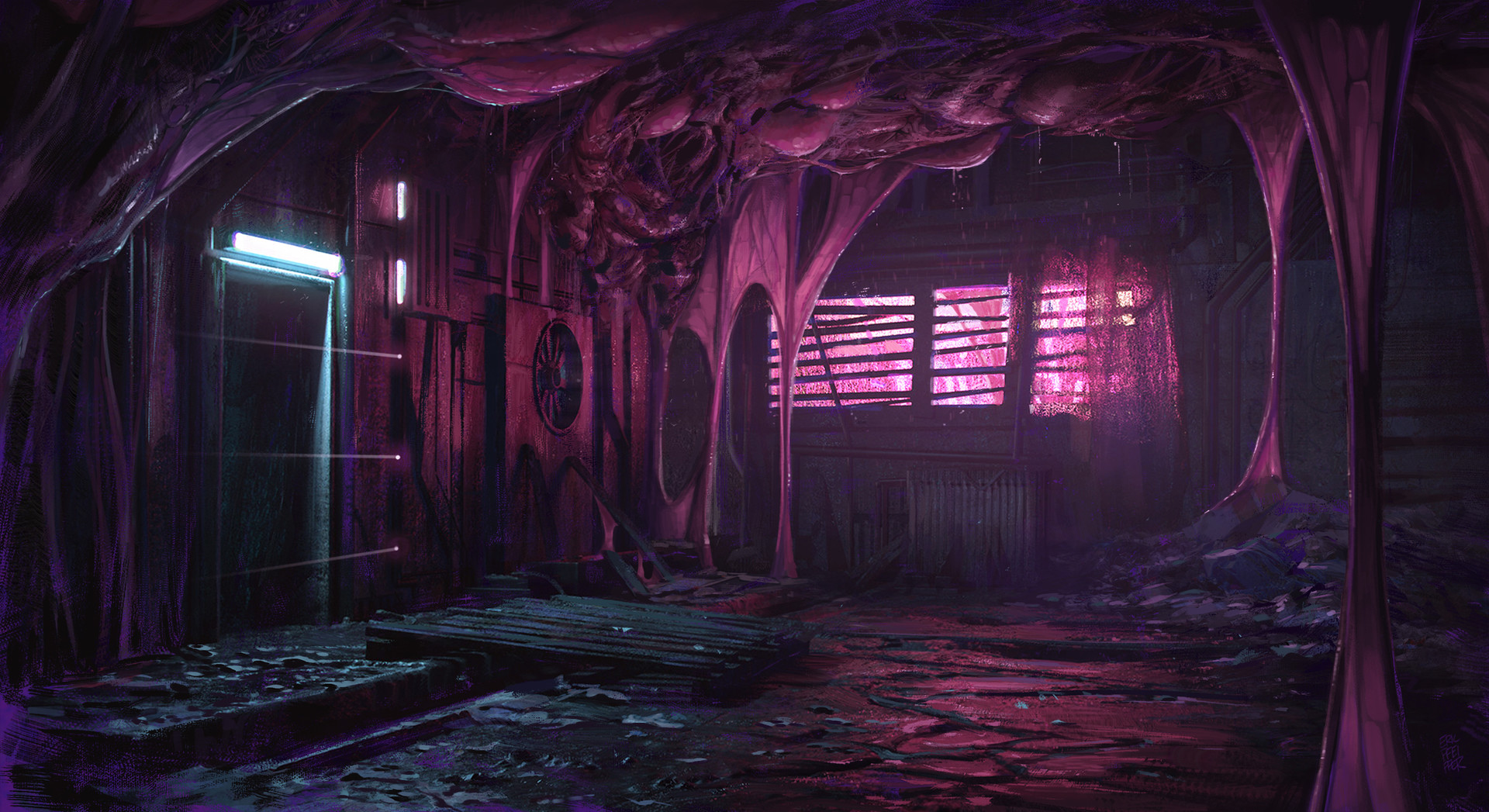 Night Errand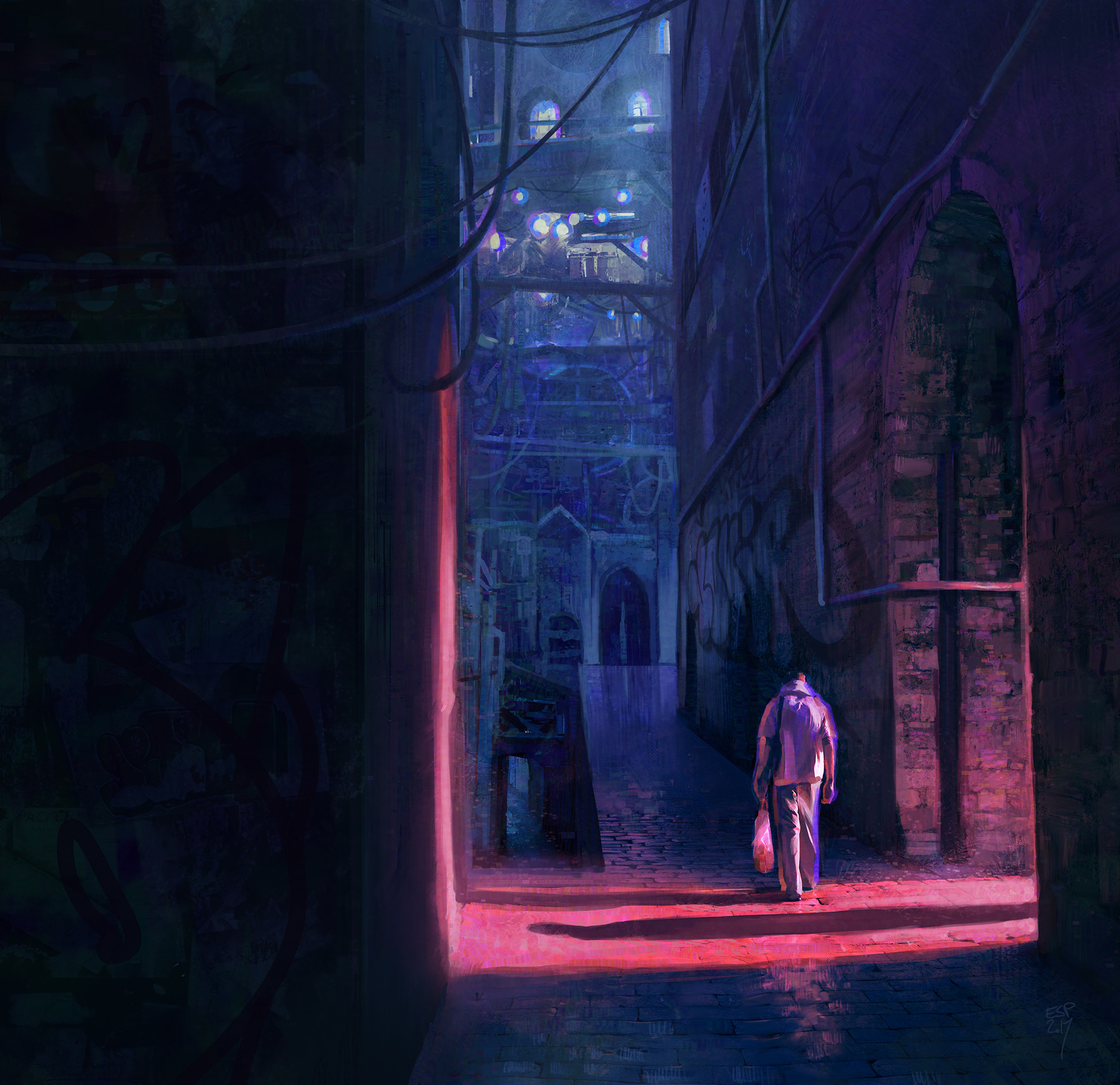 Stacked
Just for fun. Part of a VR game pitch I've been putting together.
3d building assets from Kitbash3d.com. Check em out!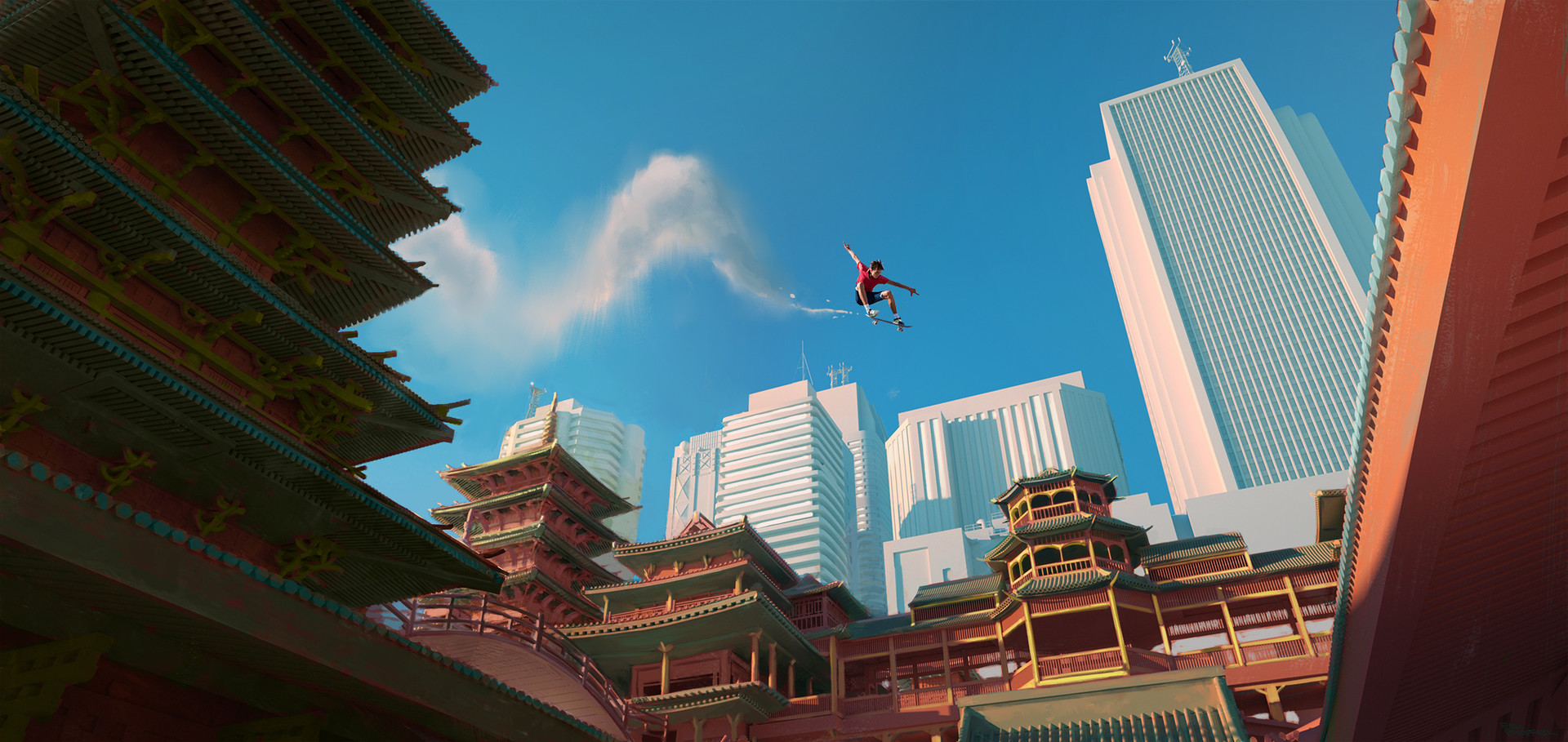 Lauren
Portrait study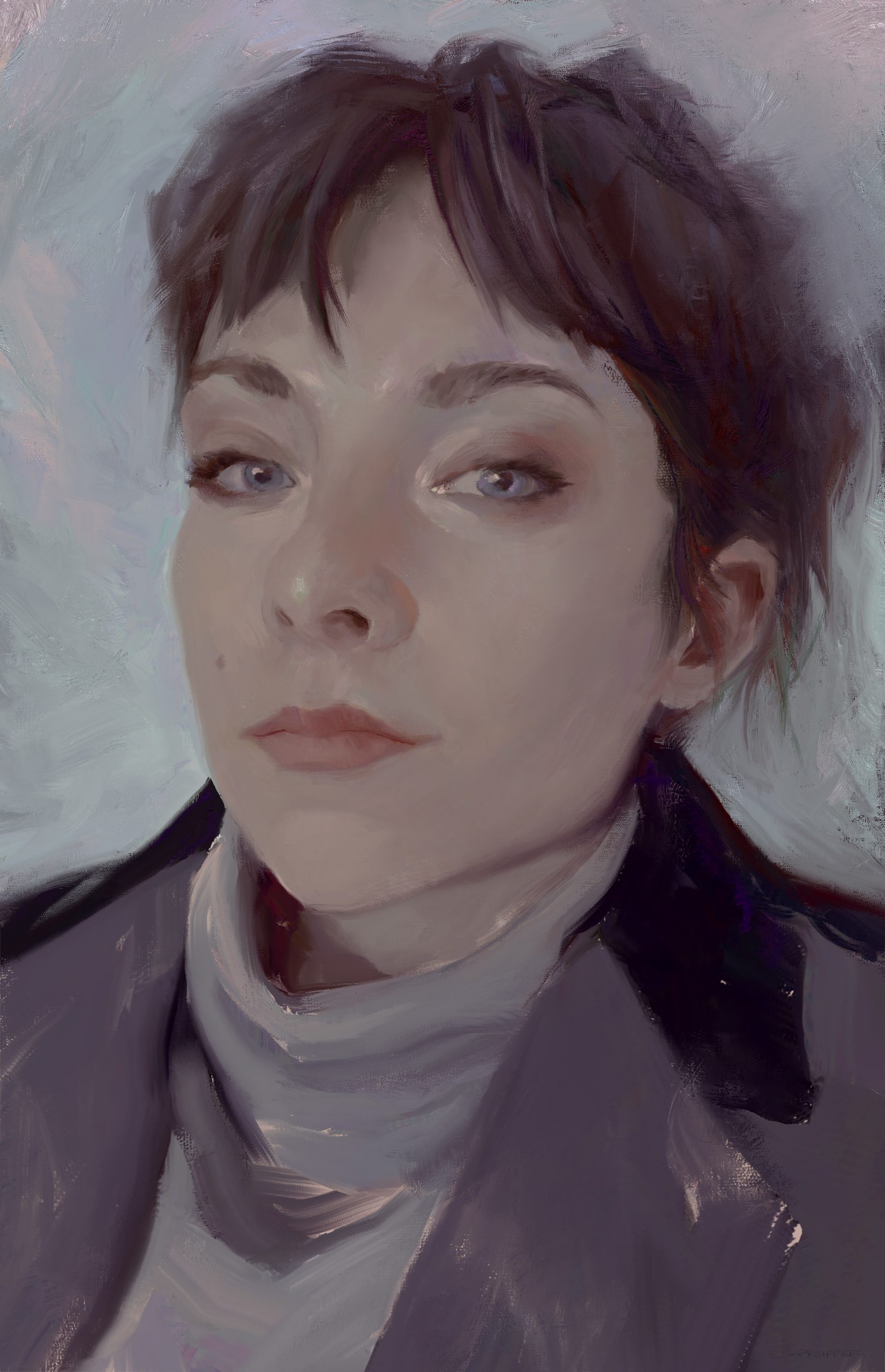 Depths
Environment concept for a personal project I'm putting together.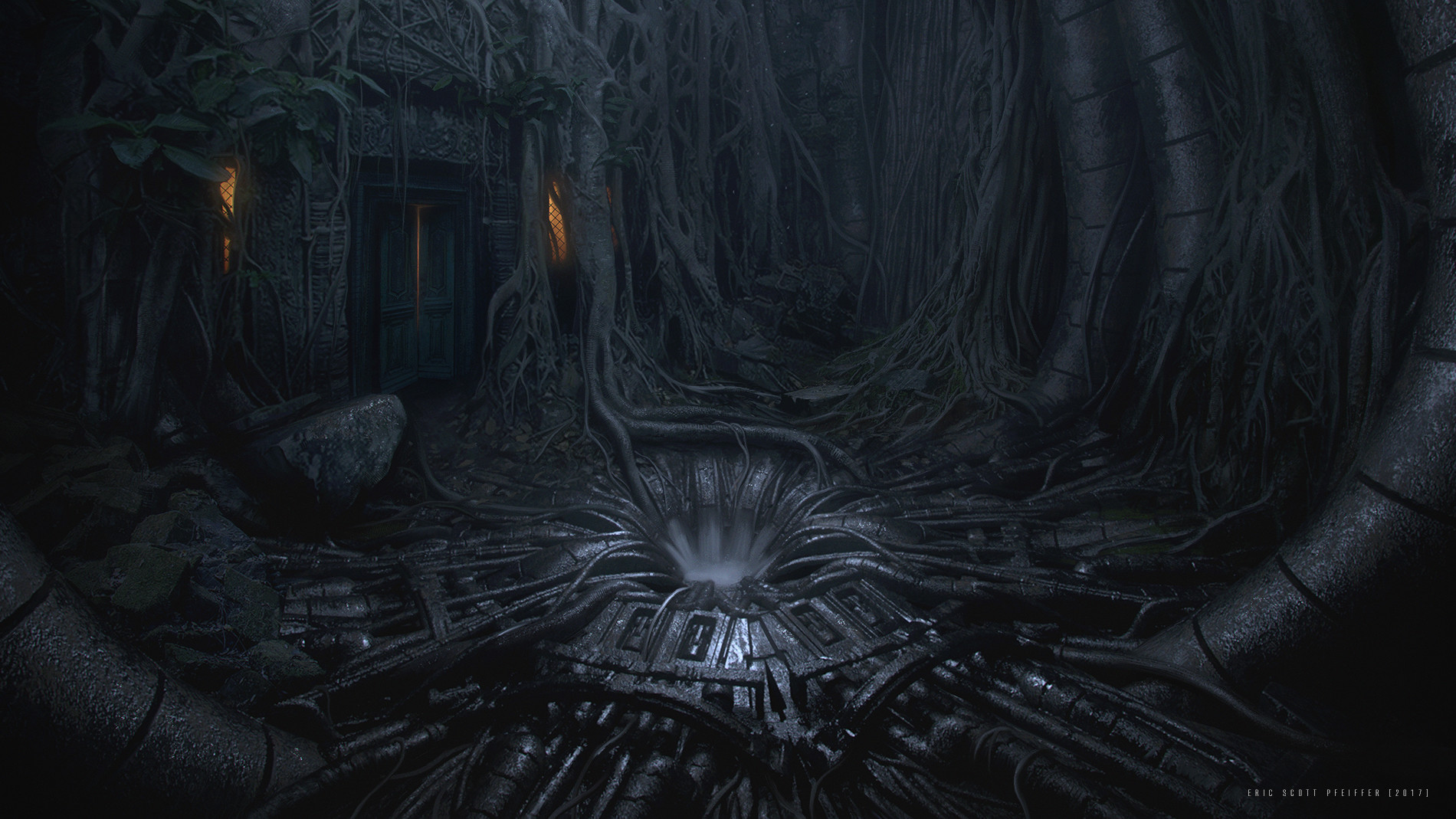 Eel Belly
Another rework of this older piece. Some design changes to help it feel more cohesive. Just for fun.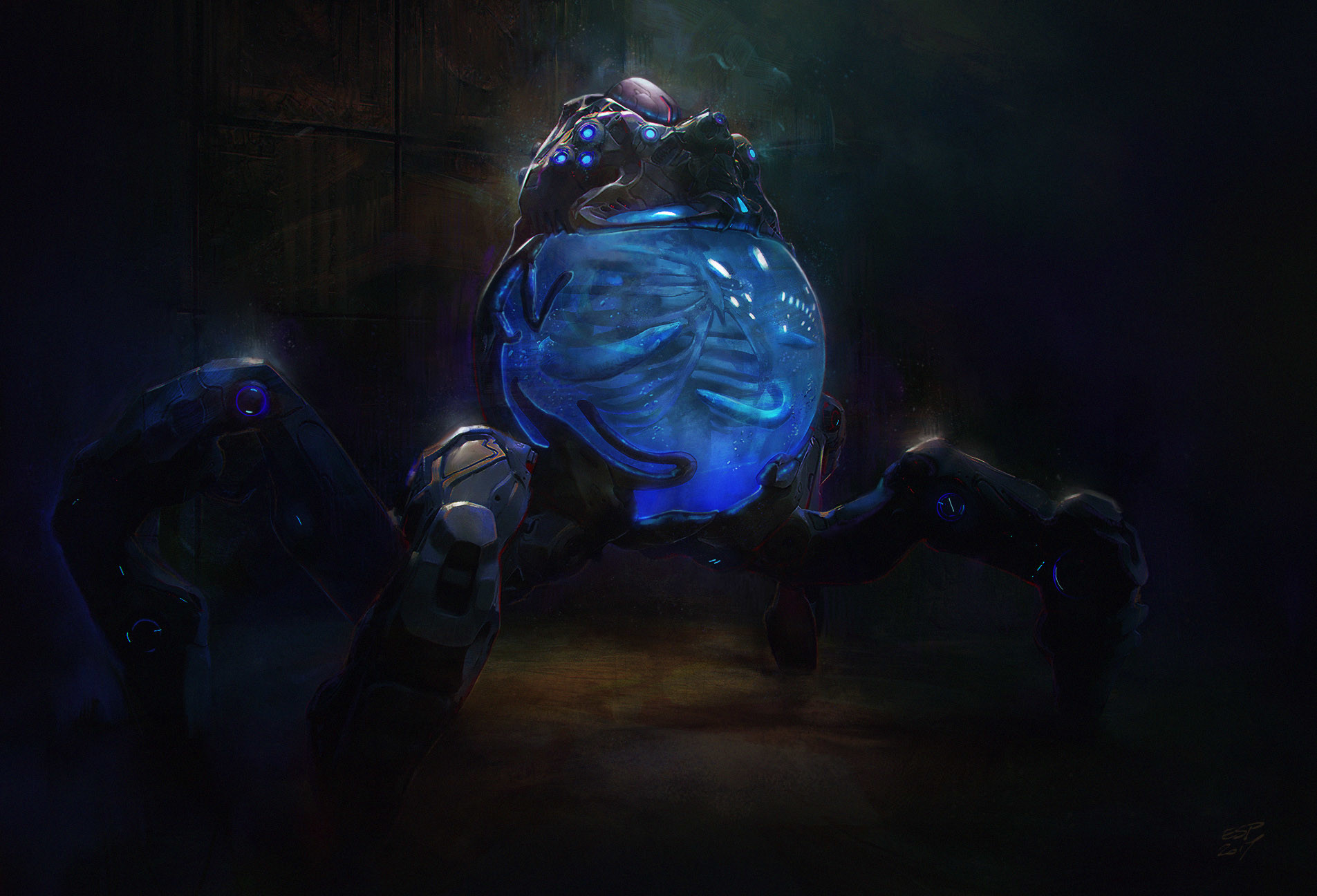 Learn Squared Assignment 1. 2D and 3D Techniques
Image 1 of 2 for my first homework assignment for Jama Jurabaev's Intro to 3D Concept Class I'm taking through Learn Squared. This was created surprisingly fast using 3D Coat, Keyshot and Photoshop. Really excited to start implementing everything I'm learning into my regular workday and I'm only in the first lesson. I'll share more as I go.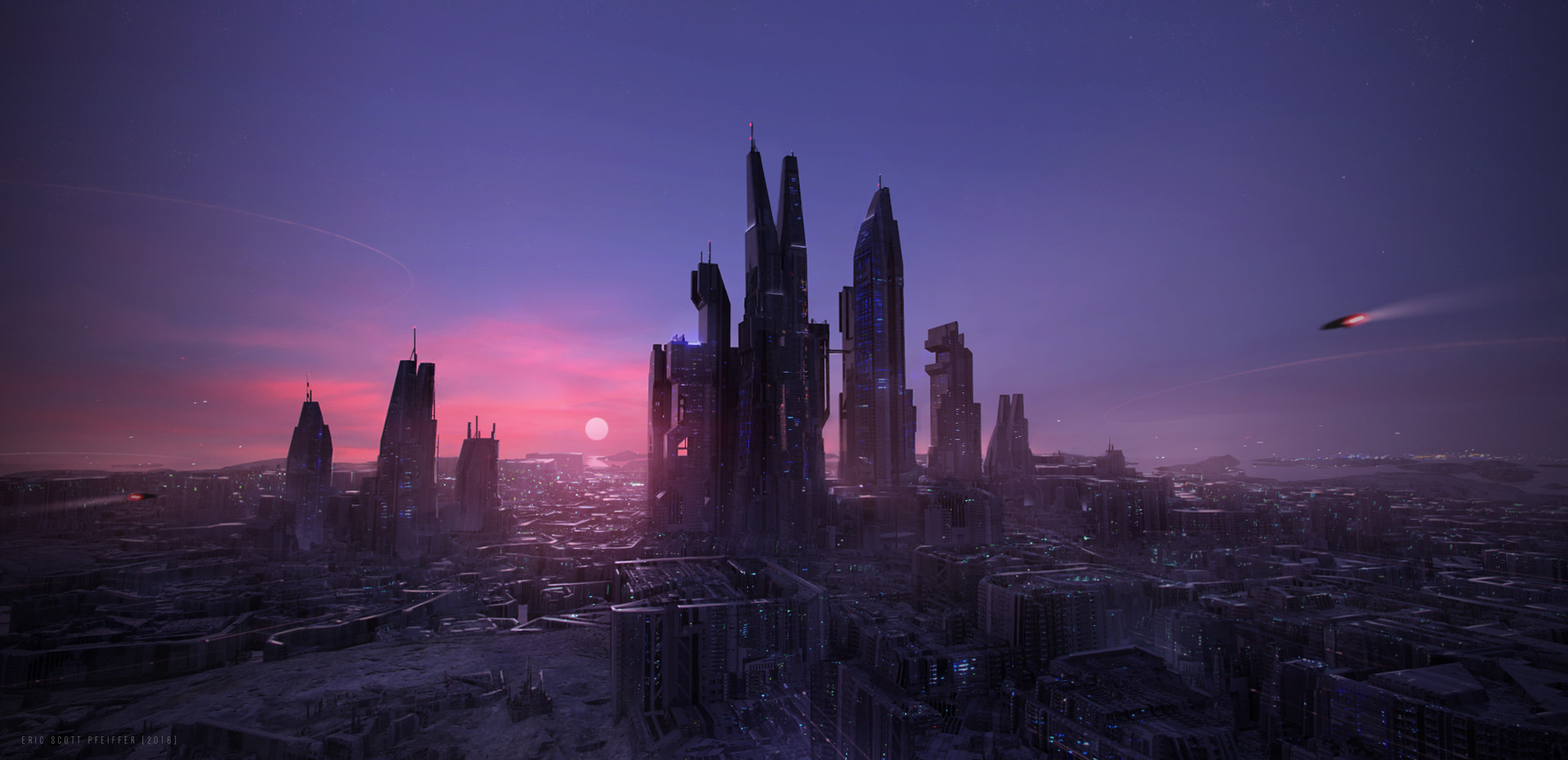 Messengers in Outland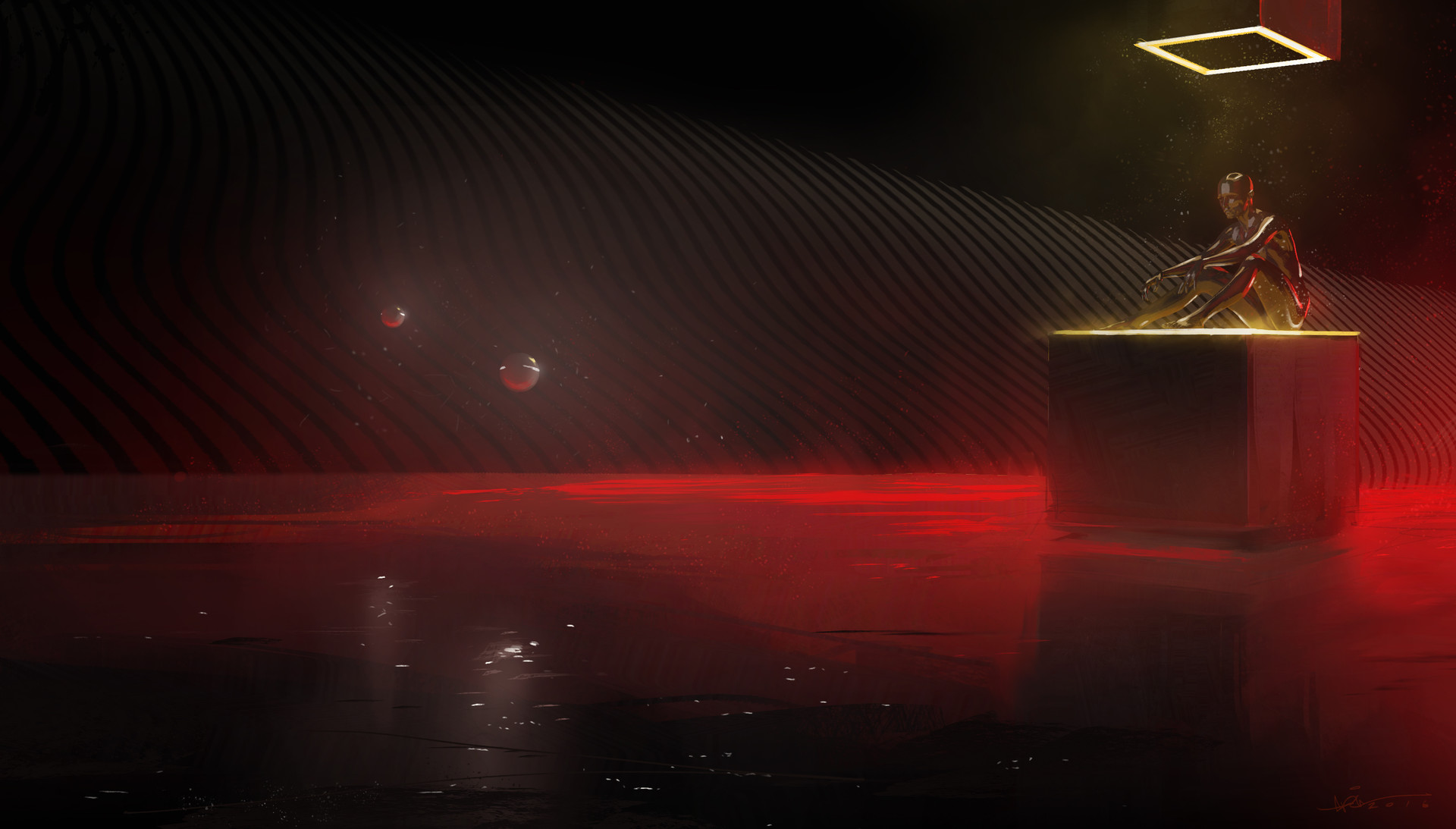 Ghost Marauders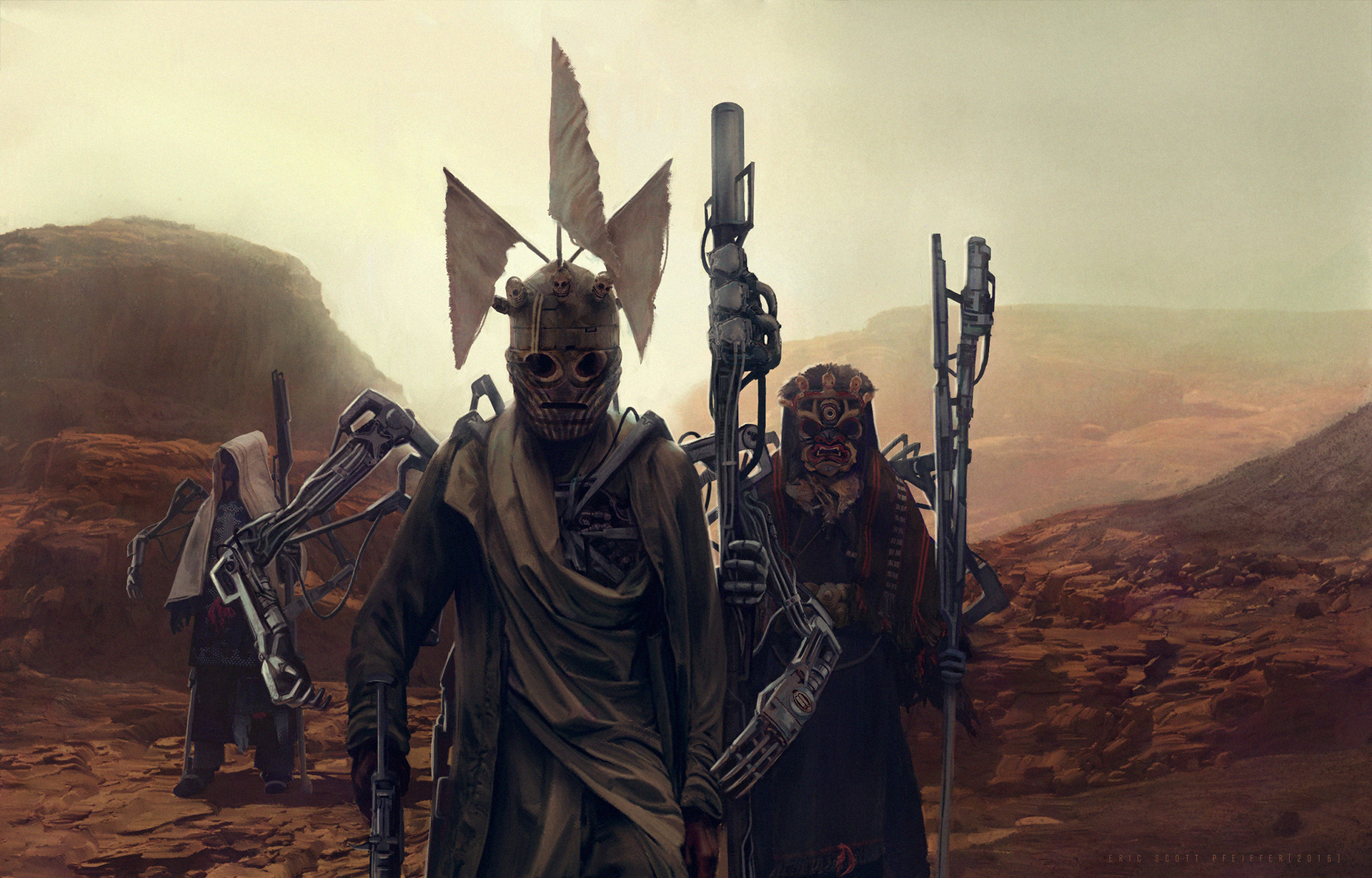 Microsoft Large VR Meeting Space
A larger environment design I lead with the overall idea of being able to explore a large mountain side, complete with hidden coves, secret areas in the forest and possibly even platformer puzzles on floating rock pathways. The project was abruptly canceled unfortunately but I still feel like that the design standards my team and I set out to achieve remain.
For instance, we wanted to design architecture that was enjoyable to navigate in VR with teleportation leaps being the main form of travel. This means that instead of creating a space where people make small movements they're instead taking giant leaps. Keeping the structure elongated and drawn out allowed users to move more freely around the central meeting area without running into each other as much. Once a secret area was discovered it would be saved to your map for later fast travel.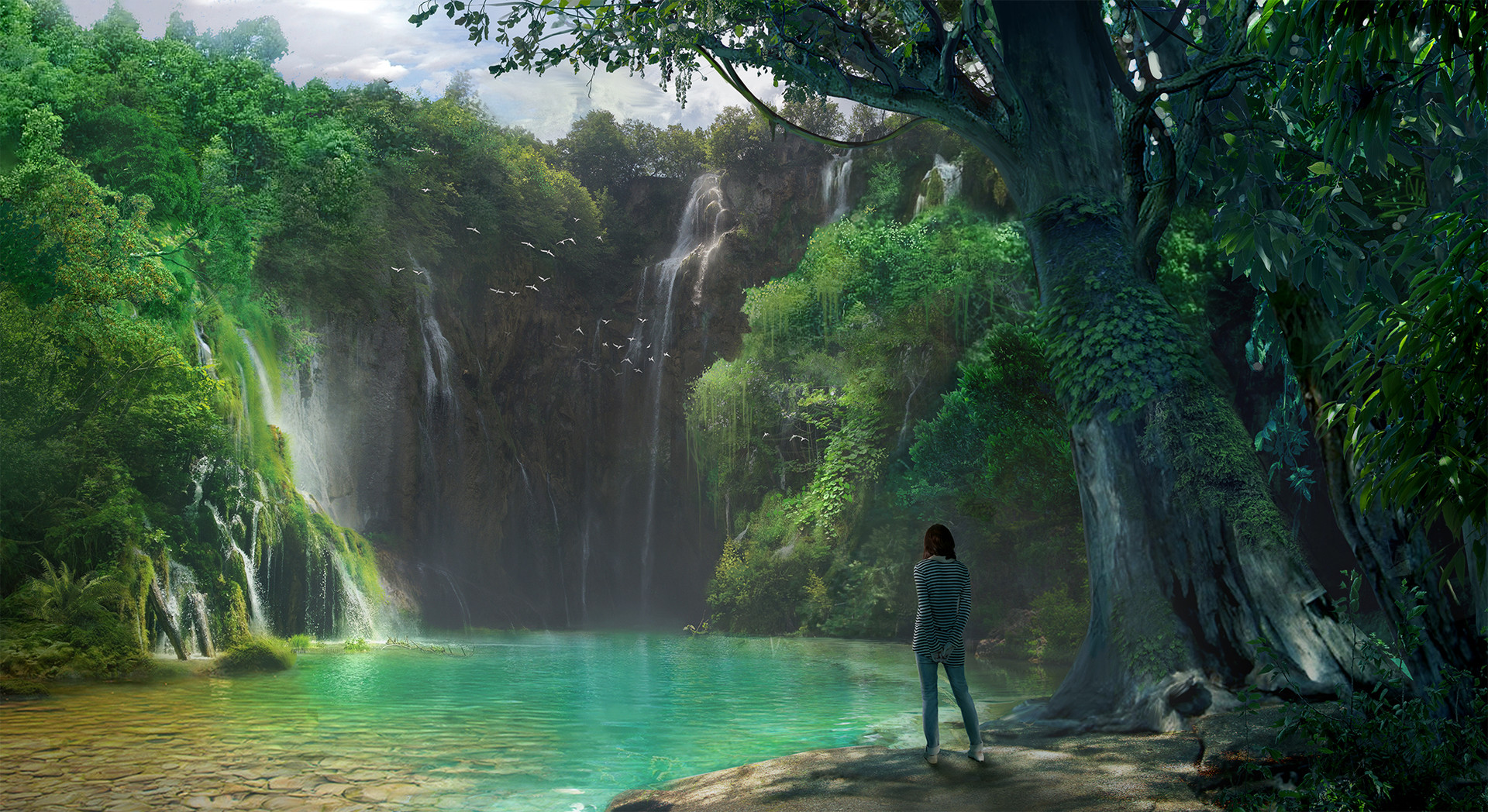 Arcadia Comic Cover
A cover I did for a comic series I illustrated in 2015 called "Arcadia," written by Alex Paknadel and published by Boom Studios. It was my first monthly series I had ever been contracted to do and man, was it hard. 22 pages of line art and color and a cover on top of other freelance work really pushed me to get better and streamline my workflow. While this year I'm mainly focusing on building my concept art portfolio and developing my own IP, I have signed on for a few other comic projects so I'll be sure and post-work from them as well.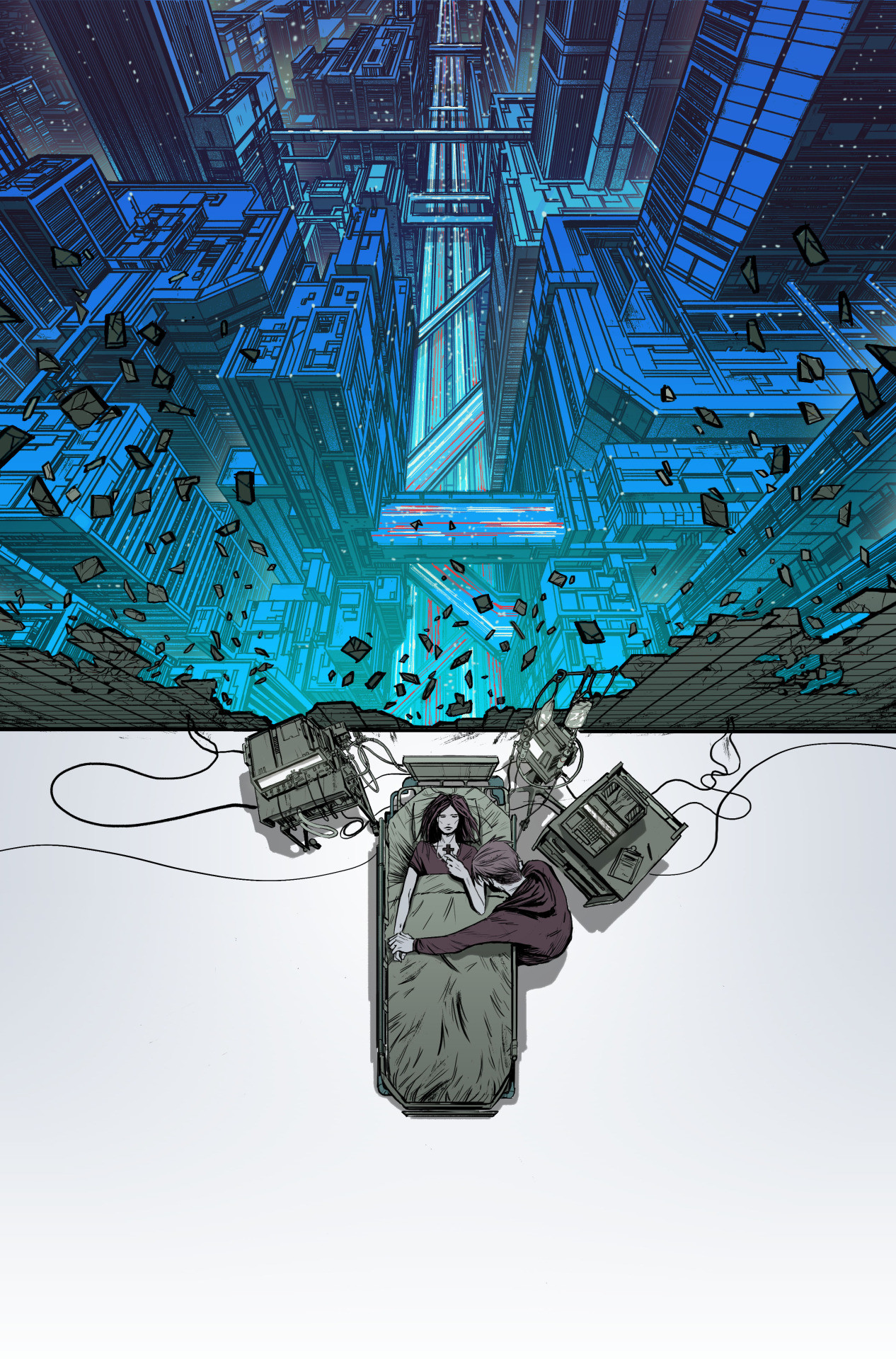 Elder
Sort of an oldie from when I first started making the shift from line art based work to teaching myself how to paint and fully render in photoshop.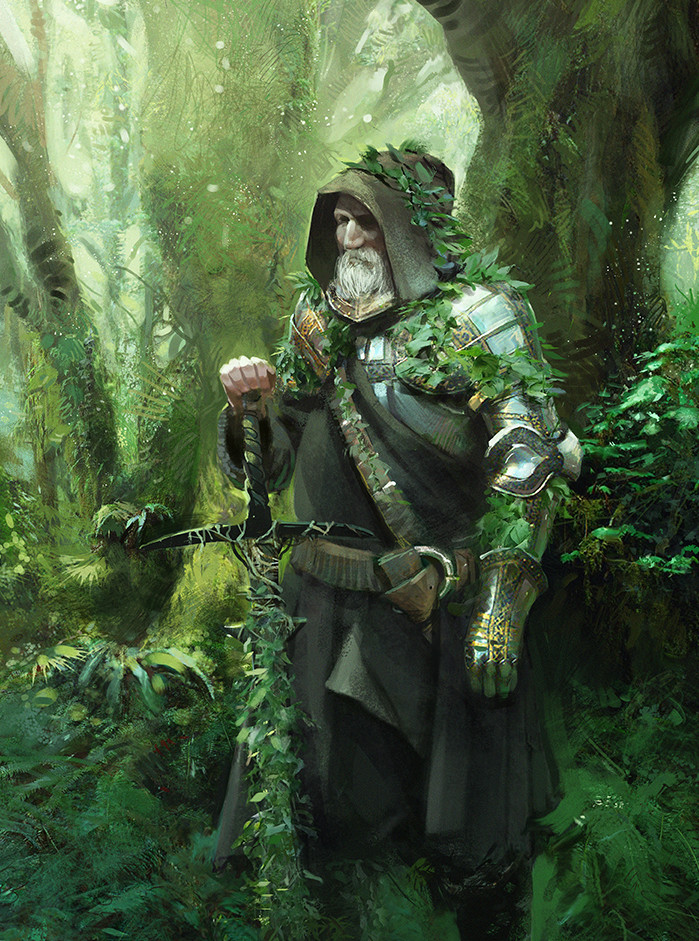 All images used with permission by the artist. All images © Greg Danton or their respective copyright holder.