Darek Zabrocki is a concept designer, illustrator, and visual artist from Gdansk in Poland. Darek is working in the film and game industry with clients that include studios such as 20th Century Fox, Blur, Framestore, Sony, EA, and Valve.
Some of the projects he has worked on include Maze Runner: Death Cure, King Arthur: Legend of the Sword, Mindhunter, Assassin's Creed: Syndicate, Destiny 2, and Dota 2. Based at his home studio in Gdansk he is currently freelancing and is also the CEO and Co-founder of Focal Point School.
Check out the marvelous concept art below and you can see more of Darek's work on his website, Facebook and Twitter account.
Links: Website | Facebook | Instagram
Robin Hood
Robin Hood the movie is out so I think it's time to post some work I made back in 2015. If I remember correctly that was actually my first blockbuster film project I worked on, that time I worked with Framestore guys on it and I still have sentiment to some of these concepts!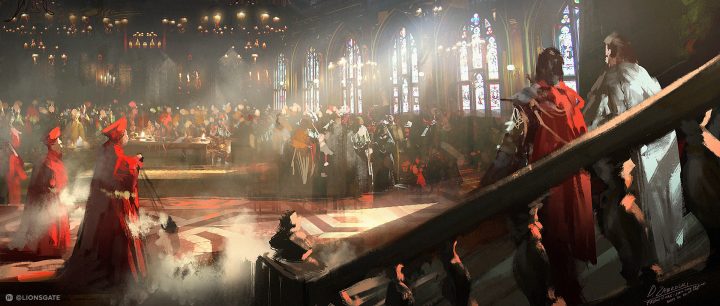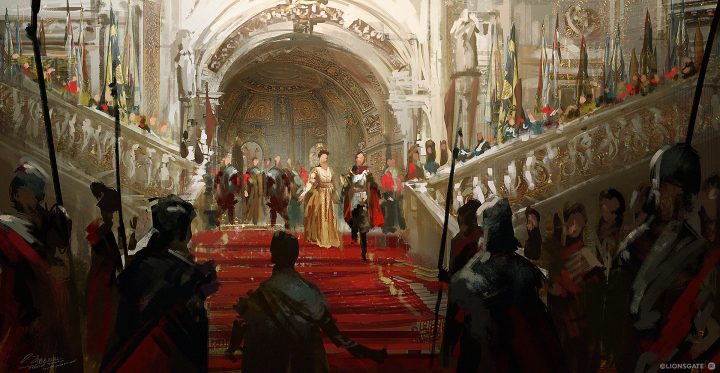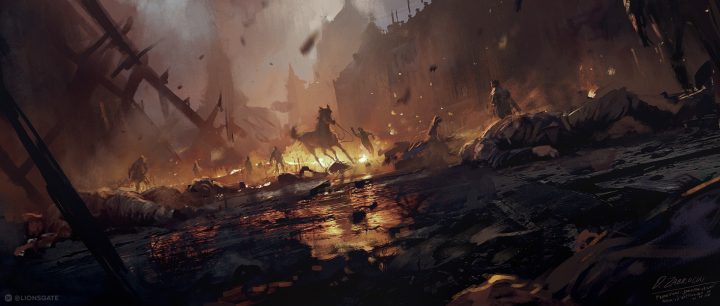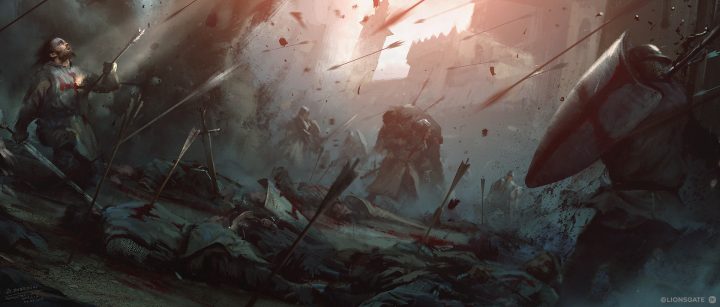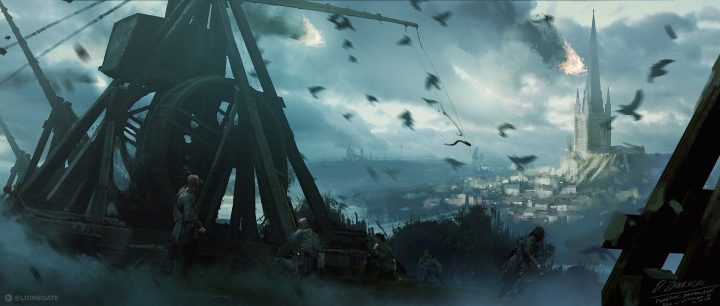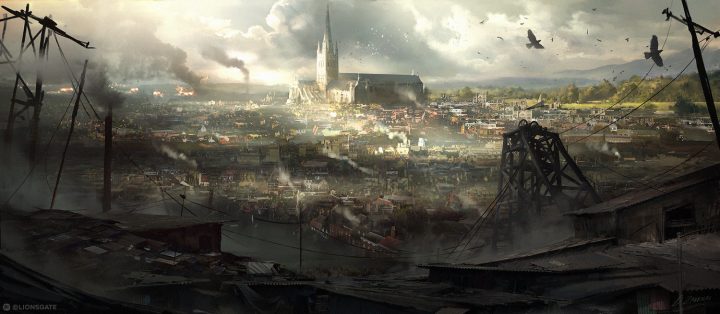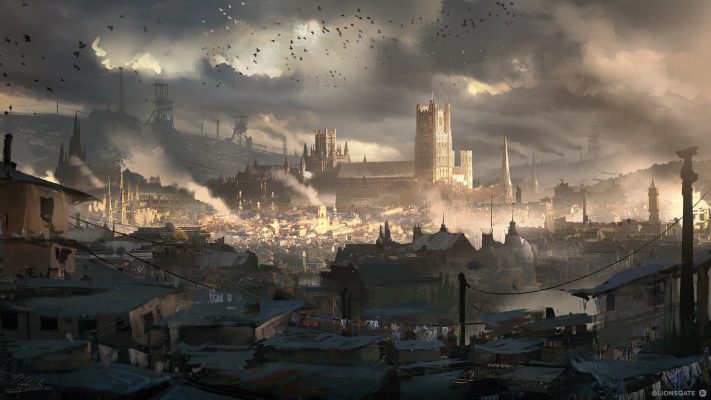 March
Teaser of the new personal project lined up for the rest of the year I am cookin in my spare time.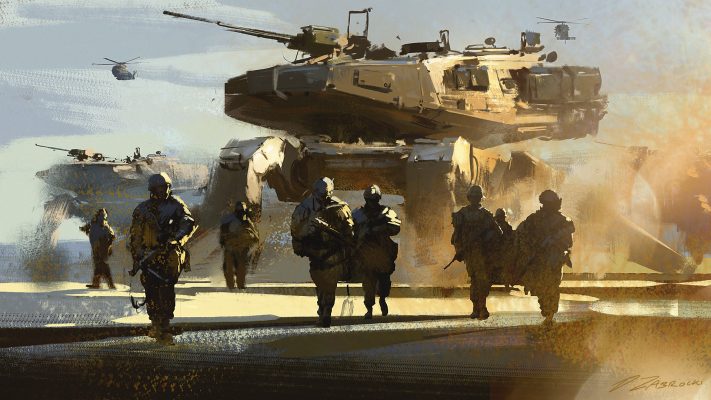 Back in the days…
So many people, my students, my friends and just people from internet ask me about my brush efficiency and how do I tackle it? There is no shortcut if you don't understand how certain things work… With time your perception changes and something you are capable of doing in 30min might have taken you 5hrs years back.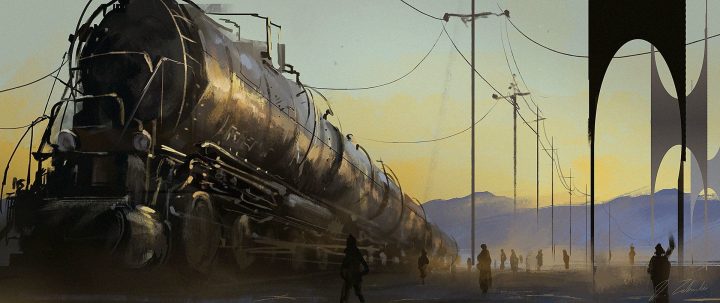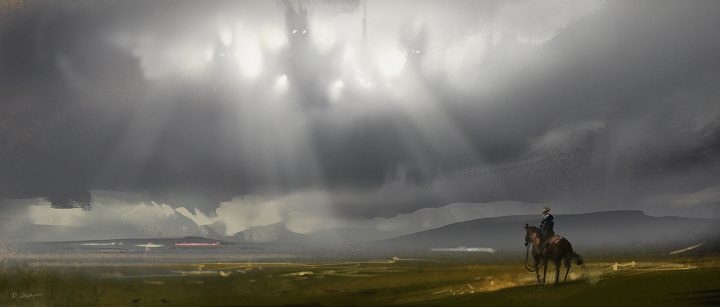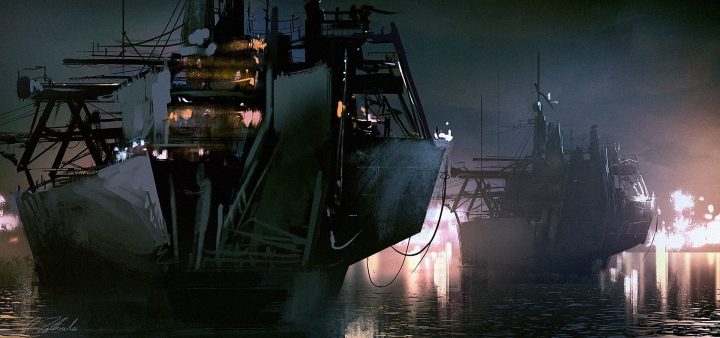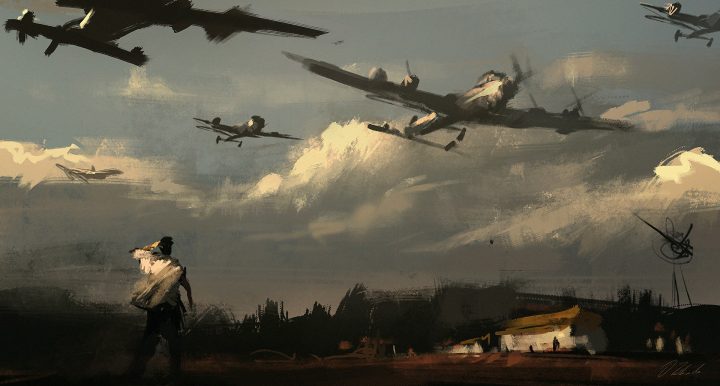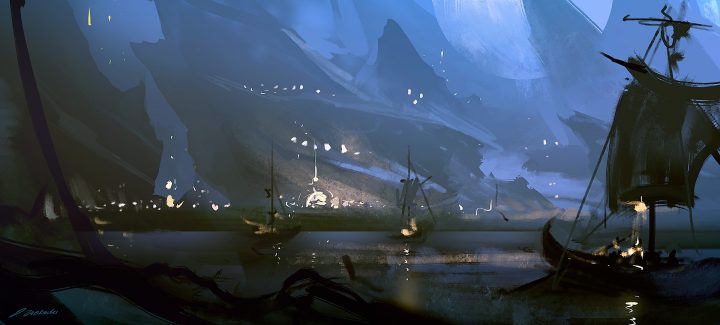 First Sun
.. a demo I made for my latest bunch of students, for this task we're tackling on creating high detailed environment concept design within limited time frame.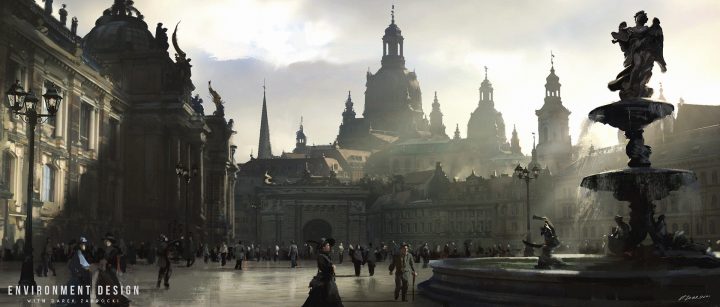 Accolade
Personal picture I started for my presentation at "Splash" event in Prague that took place last year. Finally managed to pull that one off!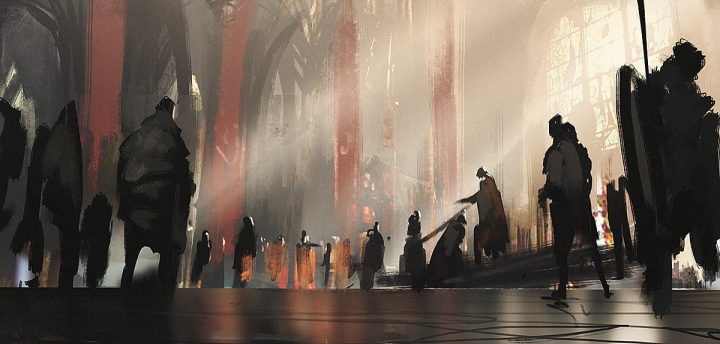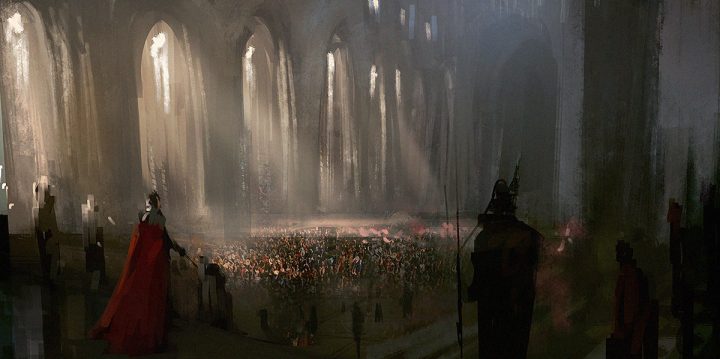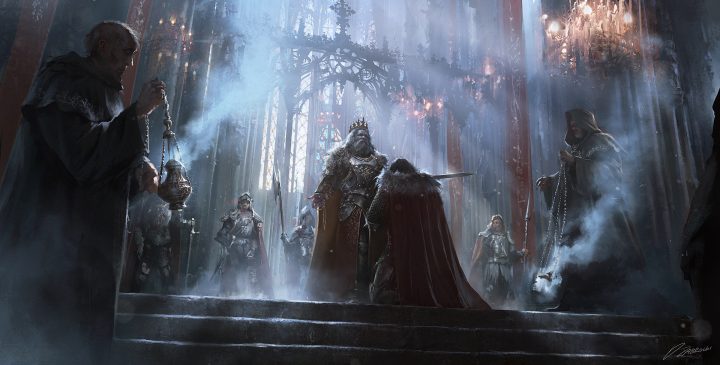 Elimination
Task 1 demo for my mentorships group on "Environment Design"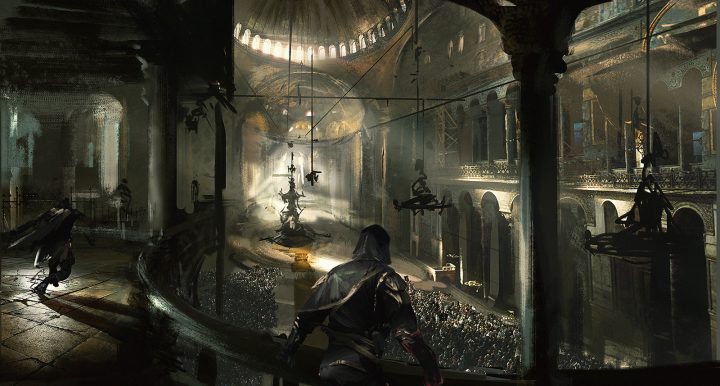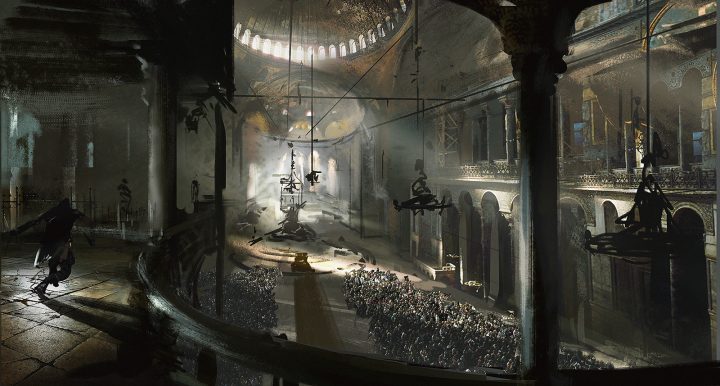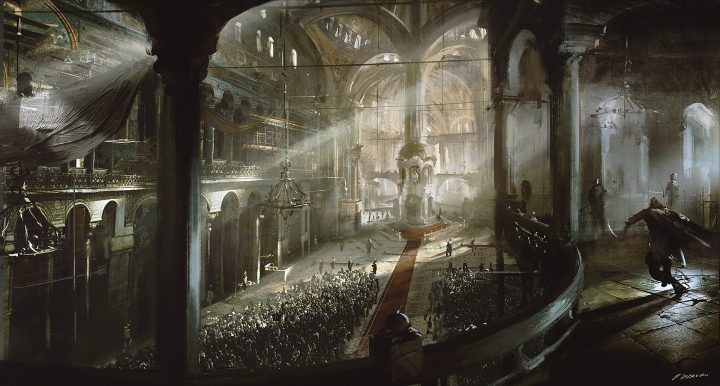 Expedition/strong>
.. demo task I made for my current mentorships students.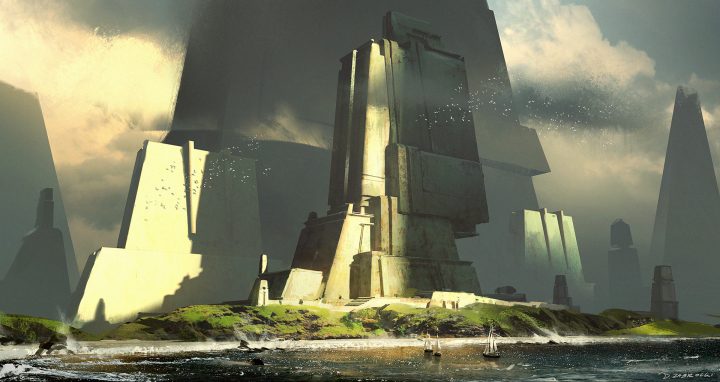 Future past
Started as a demo for my Environment Design class students where I quickly searched for different shape and form formations making an eclectic architecture style inspired by baroque, romanesque with a bit of futuristic touch. Blending thing together is my fav thing and pushes your imagination while thinking of functional and logical set up.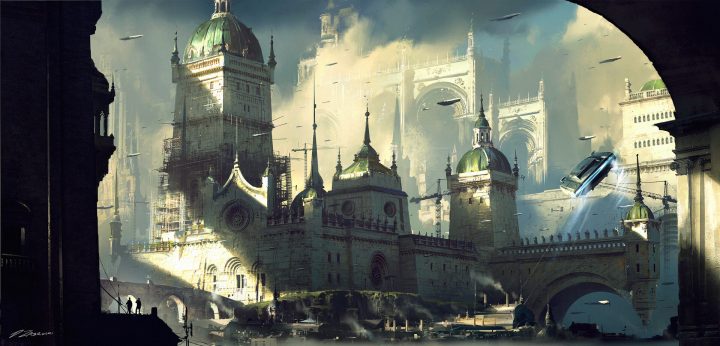 Study
Demo I made for todays class at Focal Point School. We studied amazing Zbukvic style!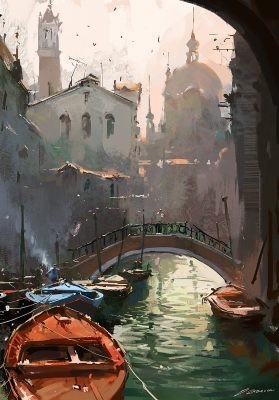 Selection of some live in-class demos I made for my Environment Design students at Focal Point school.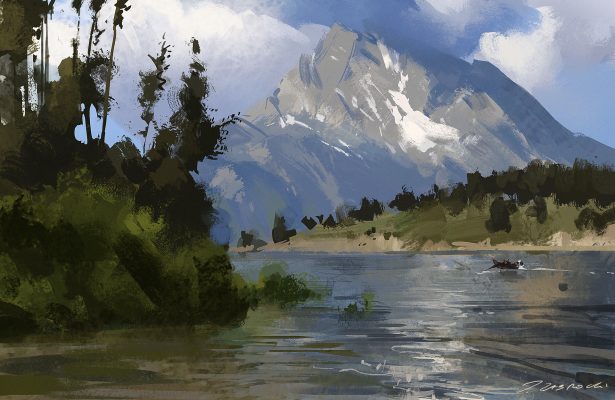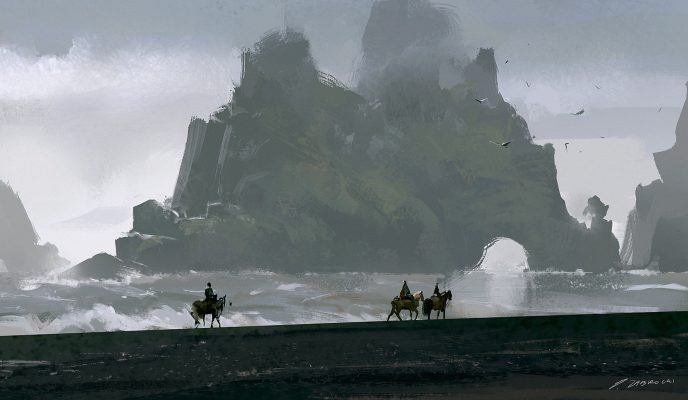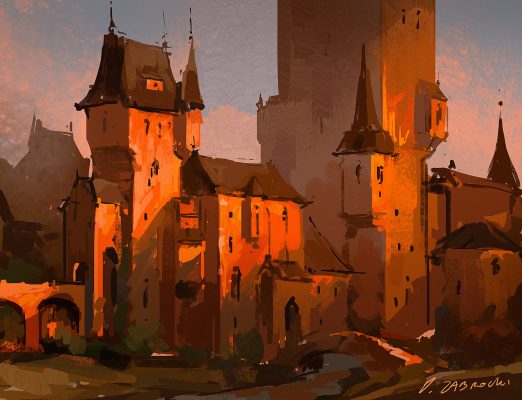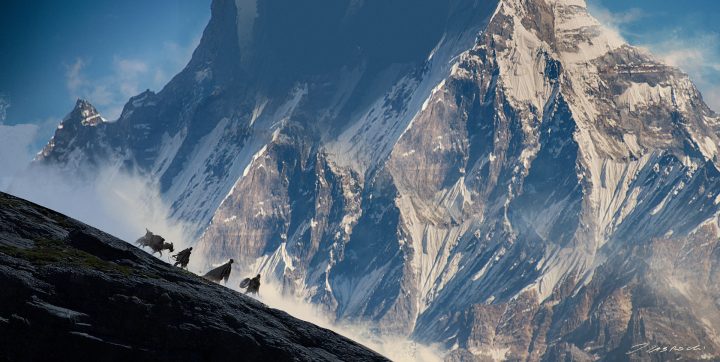 .. class 1h demo for Focal Point students .. a study from a Game of Thrones ref and change it accordingly to our design needs. So much fun!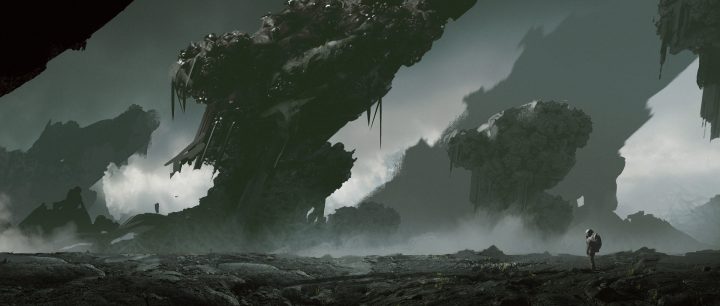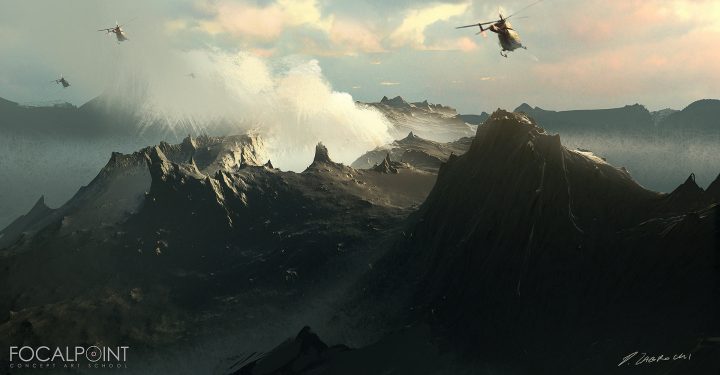 Red
Demo I did live for my students where we studied amazing Syd Mead piece and his unique style. I re-designed the car slightly in the end.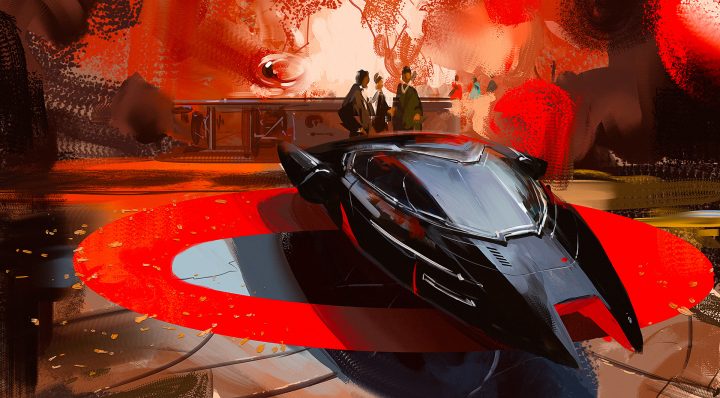 Happiness
Something different. This is a painting I made for my aunt on the special edition of annual calendar she prepared.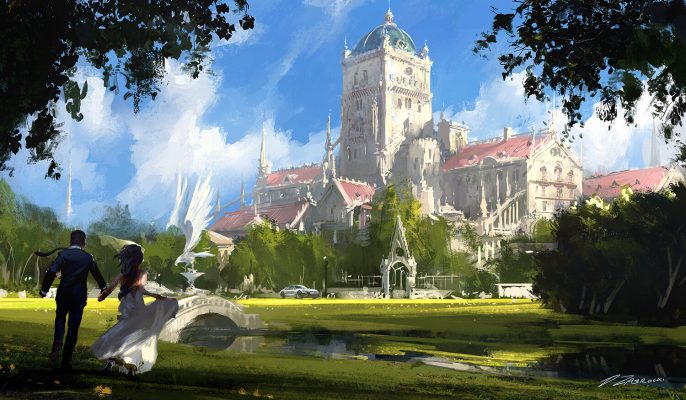 Underwater designs
Some old environment designs for an underwater theme movie I made a long while ago working with Framestore folks.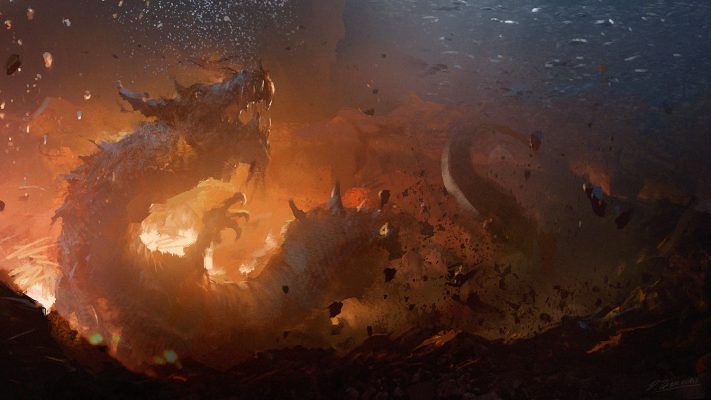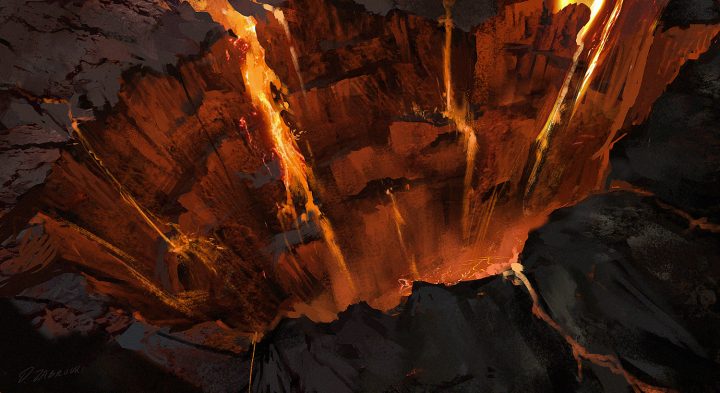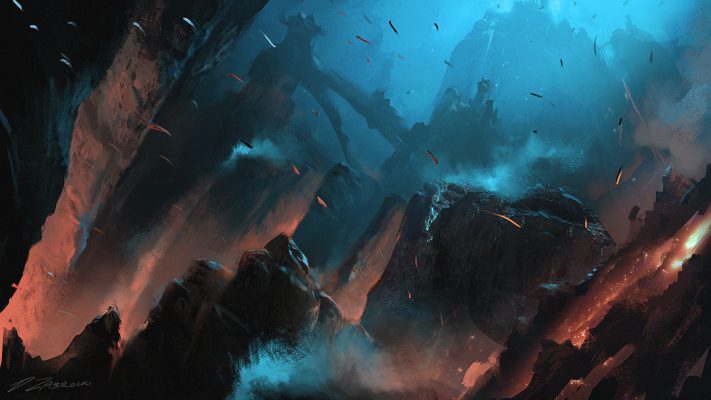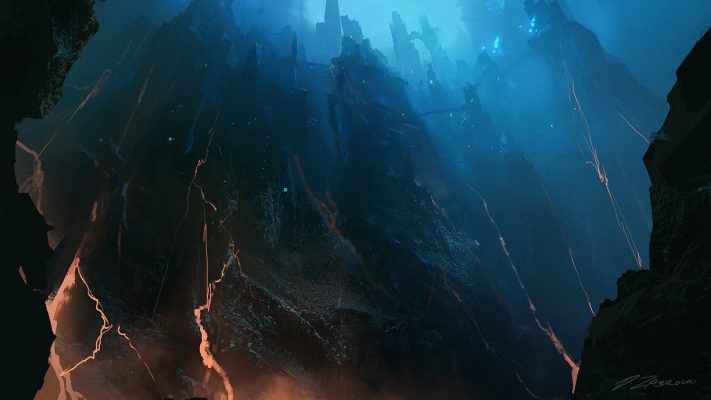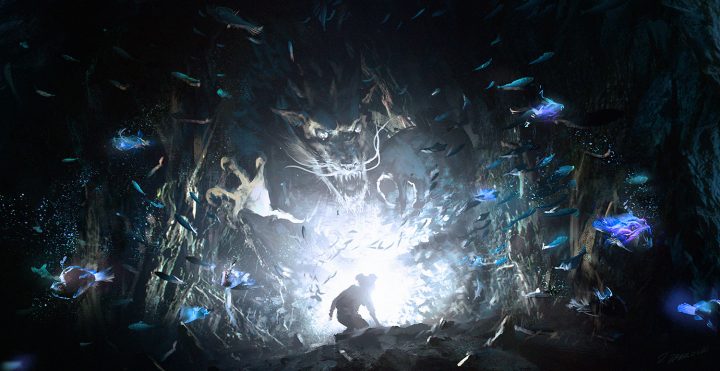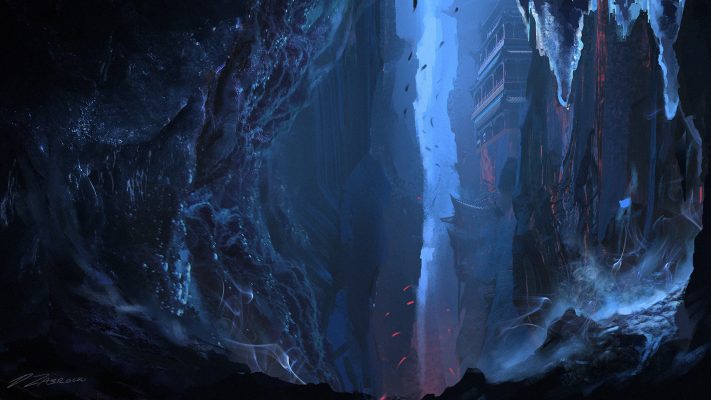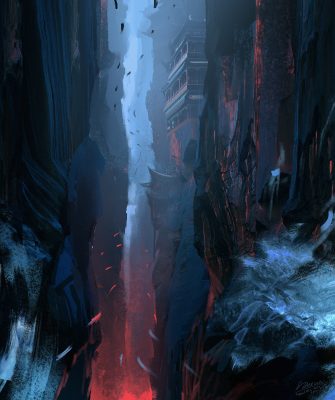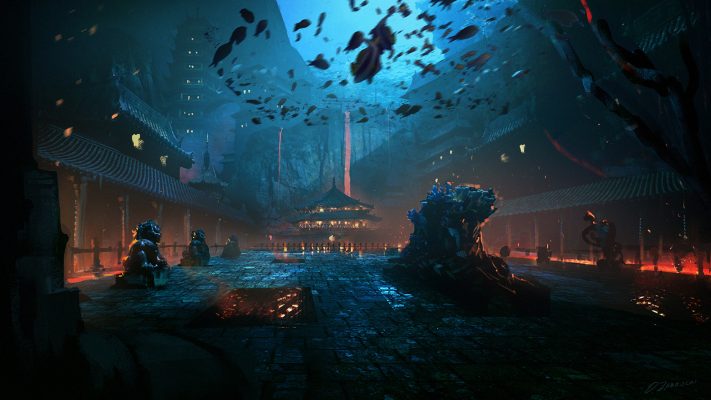 Viking Fortress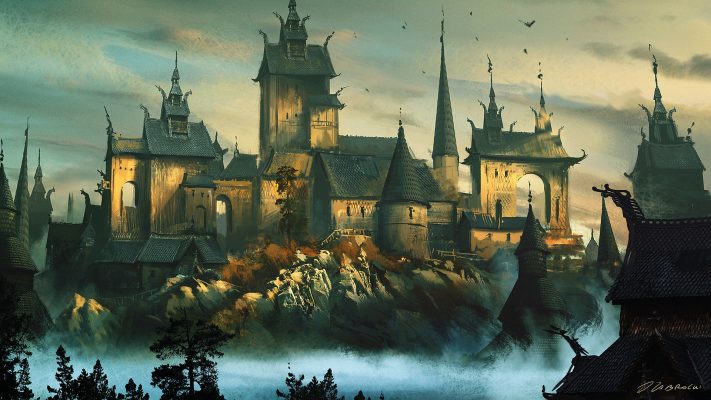 Castle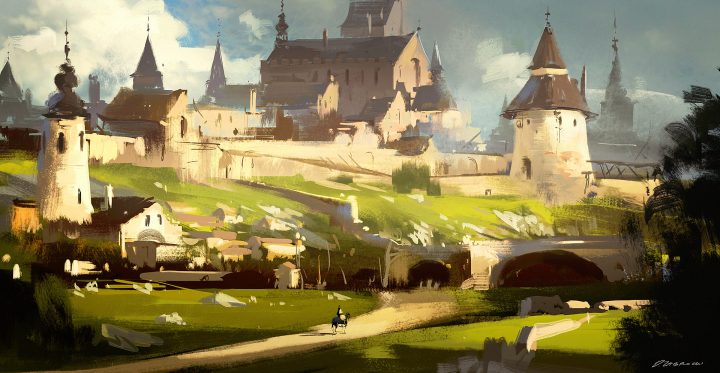 Lonely tower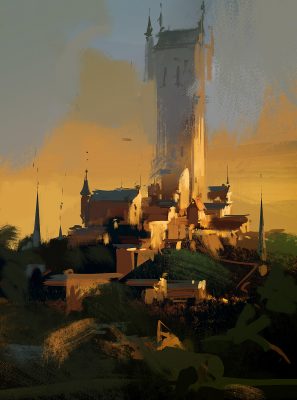 National Geographic – One Strange Rock TV
Last year I had a chance to help framestore push the look for brand new National Geographic's documentary on the beginnings of our planet.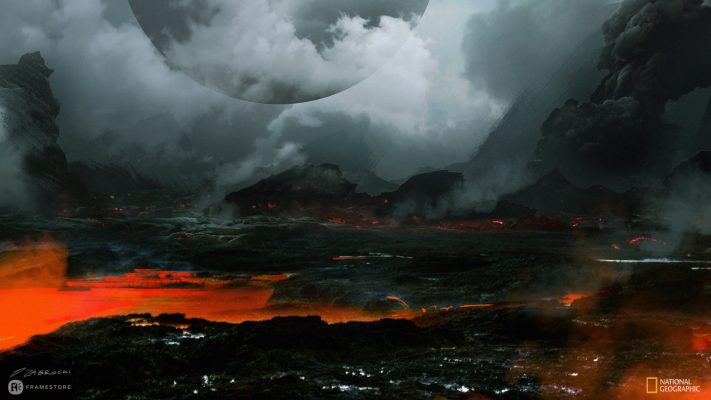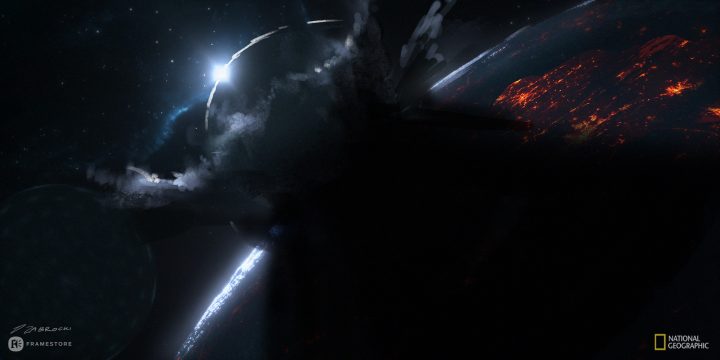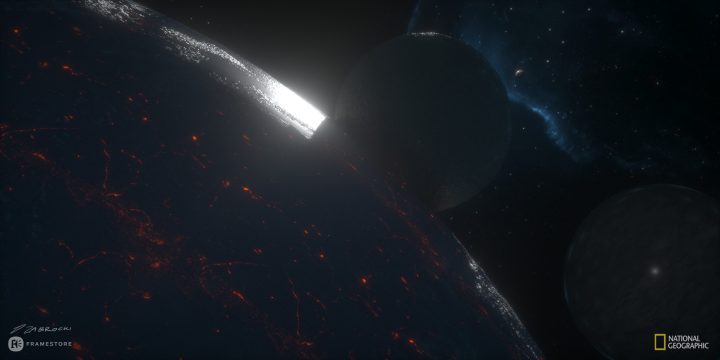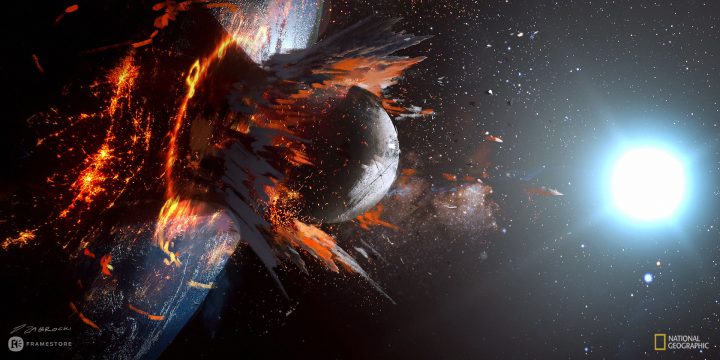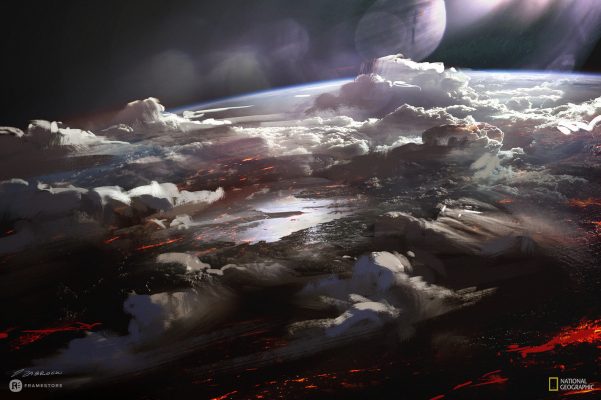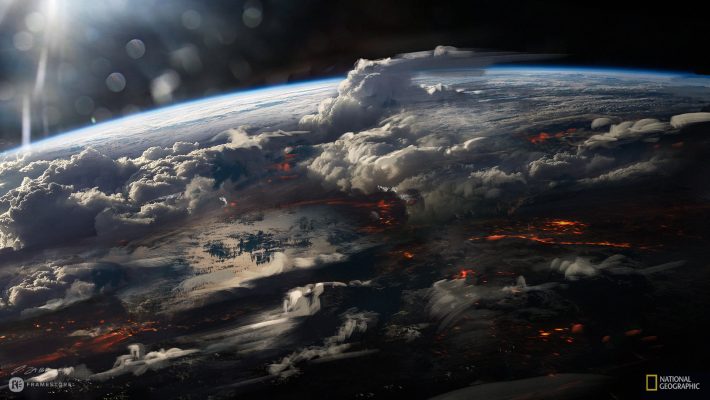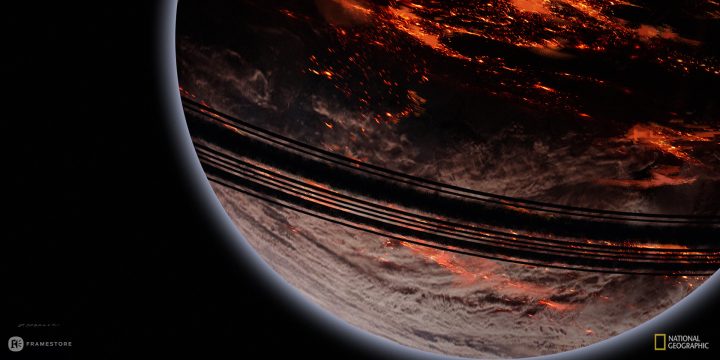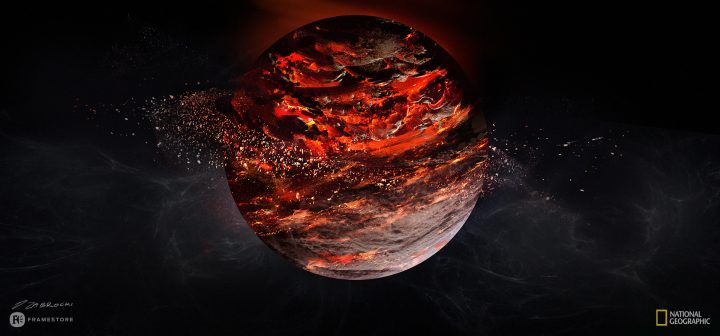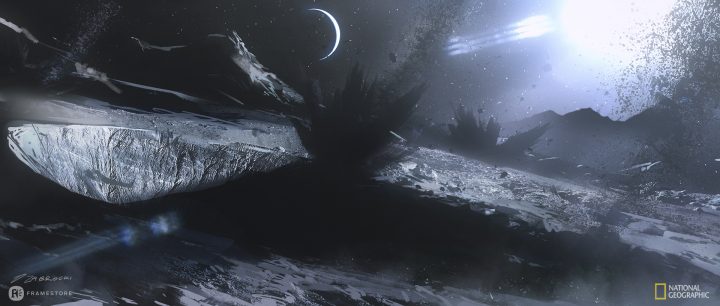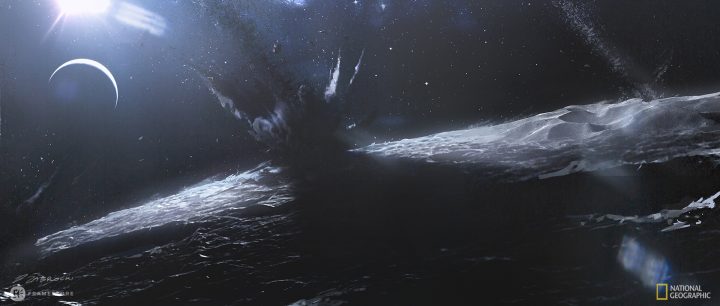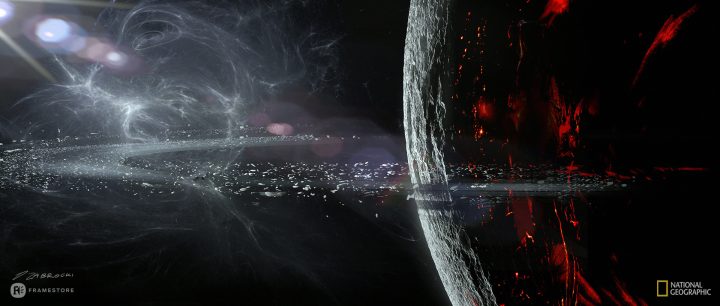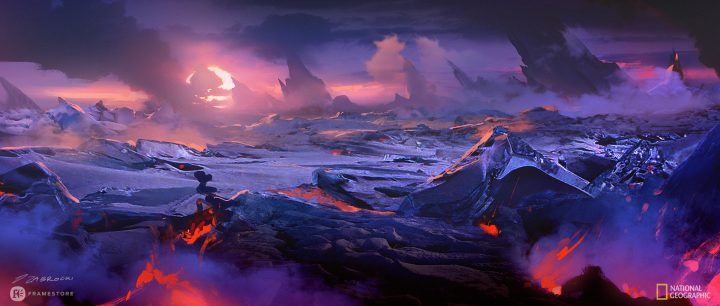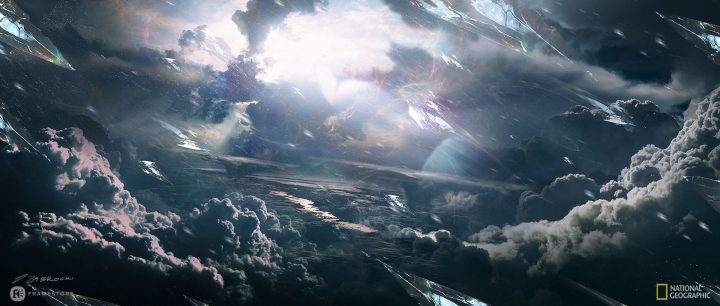 Bunch of my Dota2: Artifact card artworks I made a while ago for valve. Gonna post them in groups now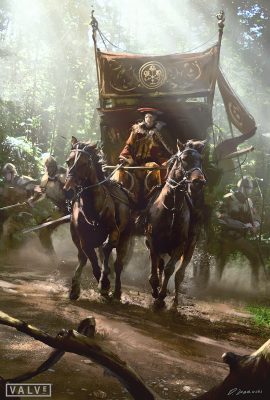 Magic: The Gathering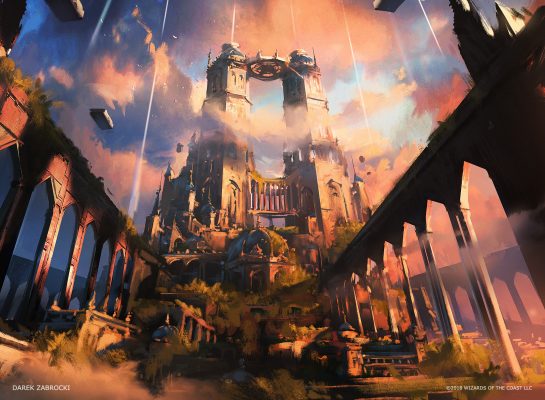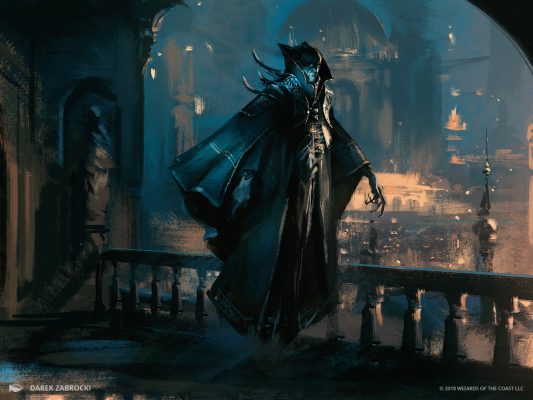 Maze Runner: Death Cure -locations sketches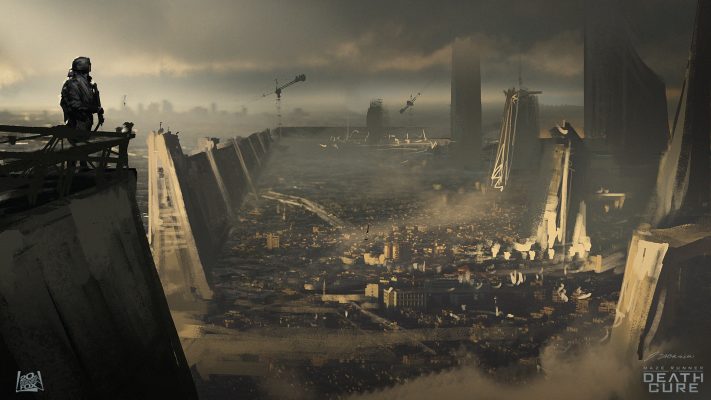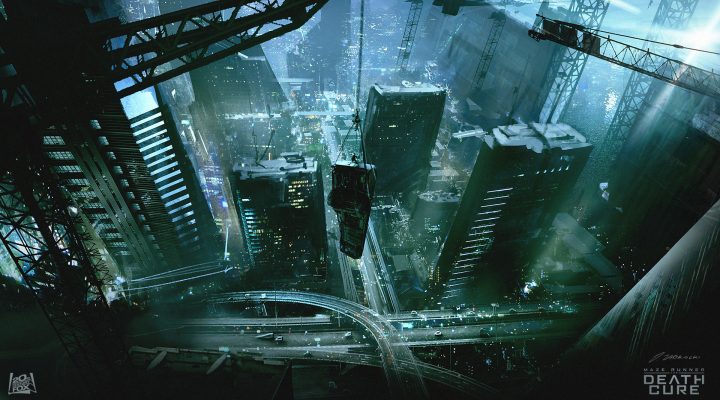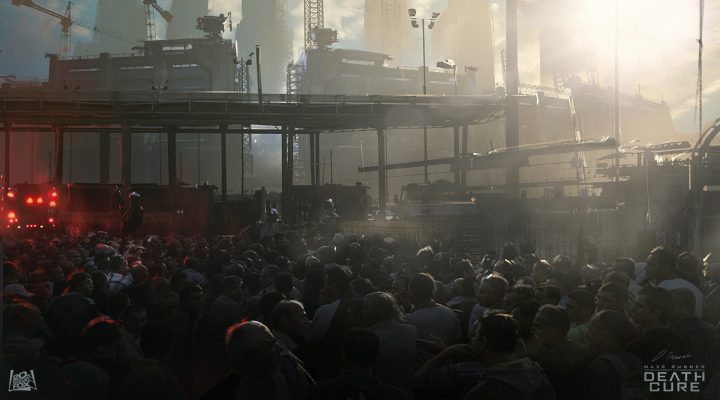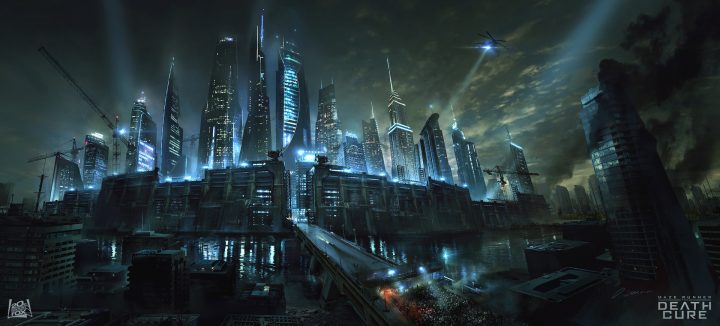 Destiny 2 Cinematics Paintings Bundle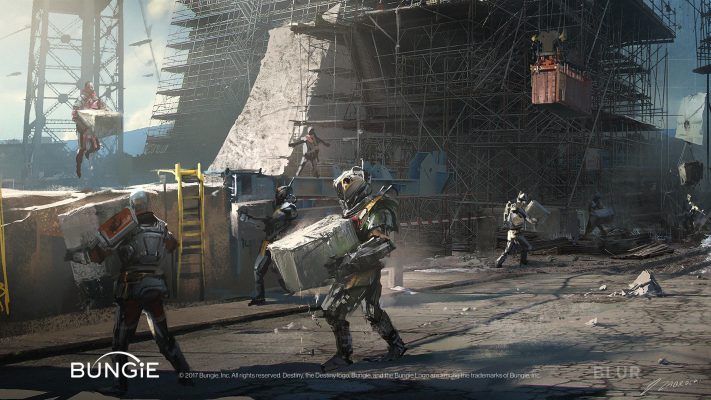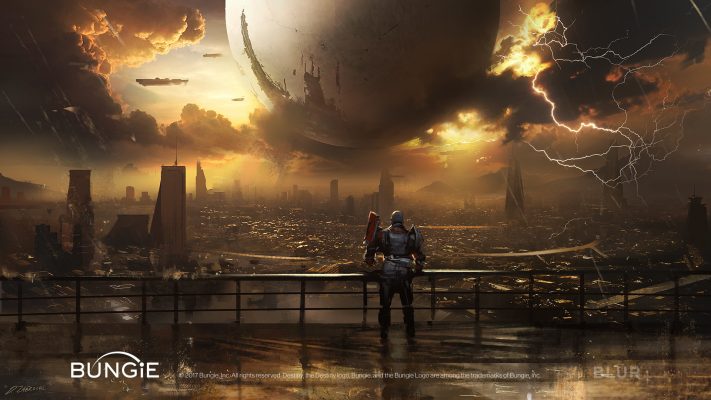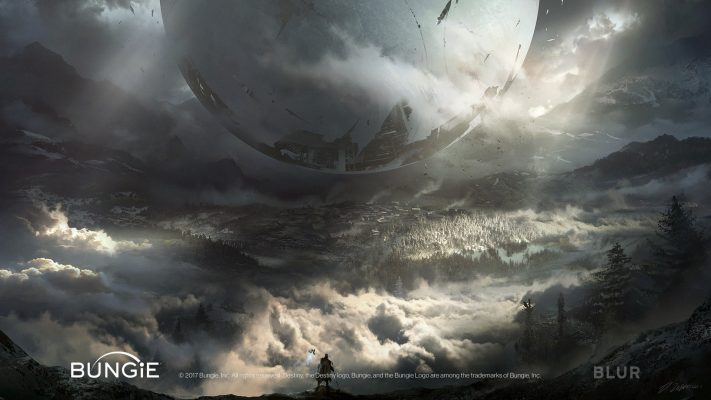 King Arthur Legend of the Sword keyframe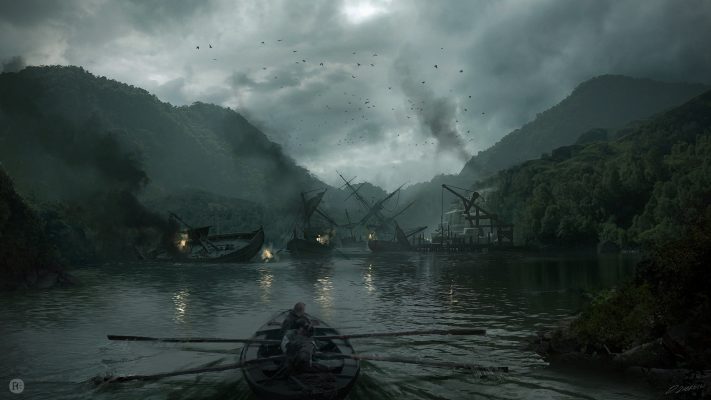 Quickie one, to get into the different mood this time! After working mostly on environments I feel that eager to explore more..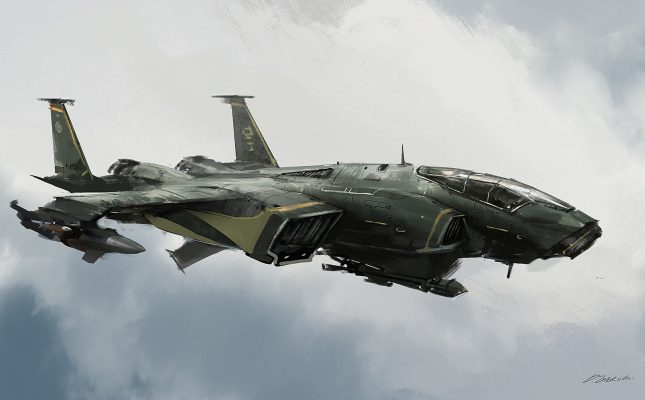 Through the Breach
Still doing some Magic cards stuff when possible, it's purely magical and fun.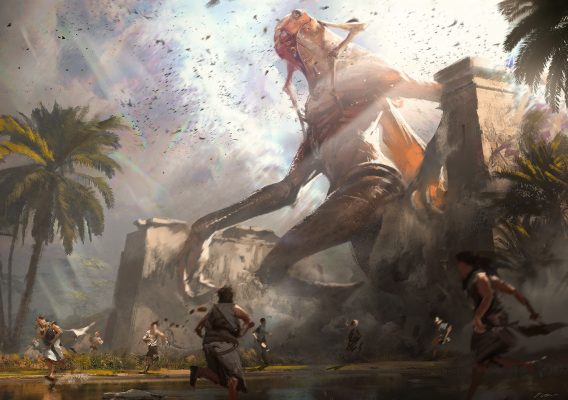 Horizon pitch work
Old pitch work I did back in 2014 for cinematic of the game that later turned out to be "Horizon". Remember being super pumped by designs provided by GG.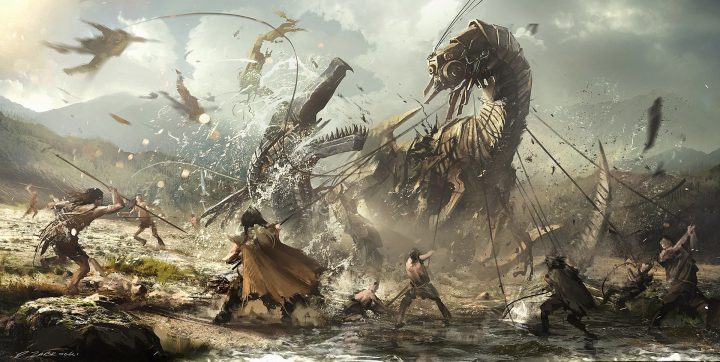 Gdansk
Allied Poster
Poster piece for the movie Allied commissioned by Paramounts Pictures back in 2016.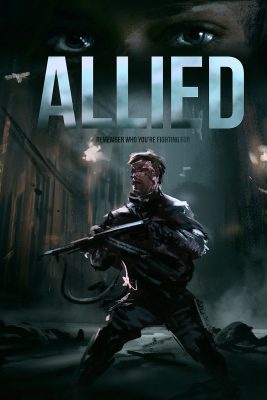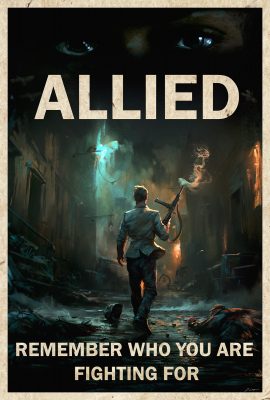 Street sketch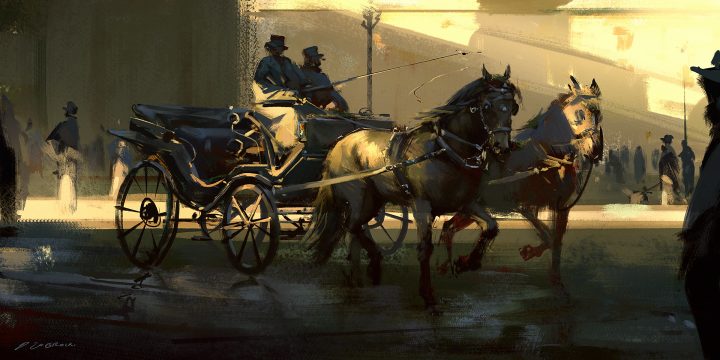 The Elder Scrolls Online: Morrowind Vista shot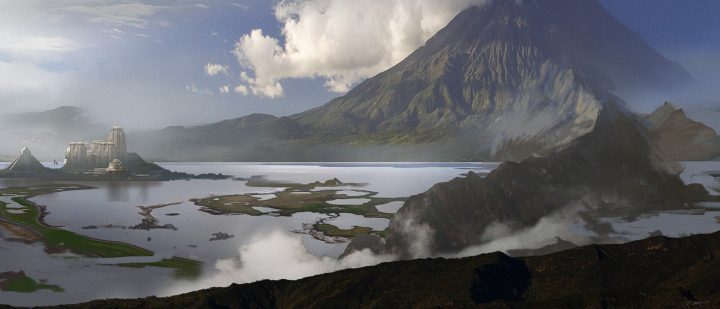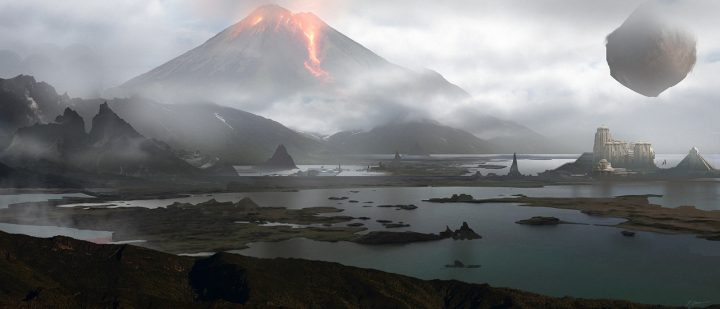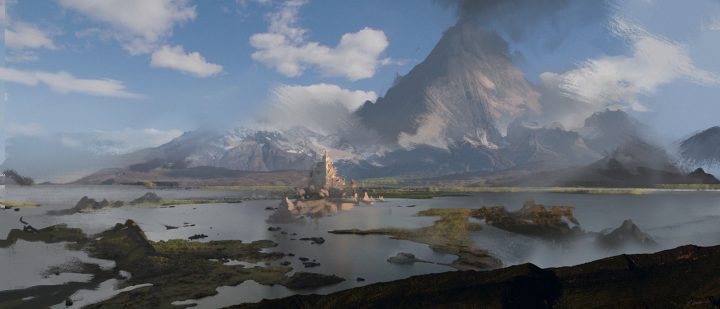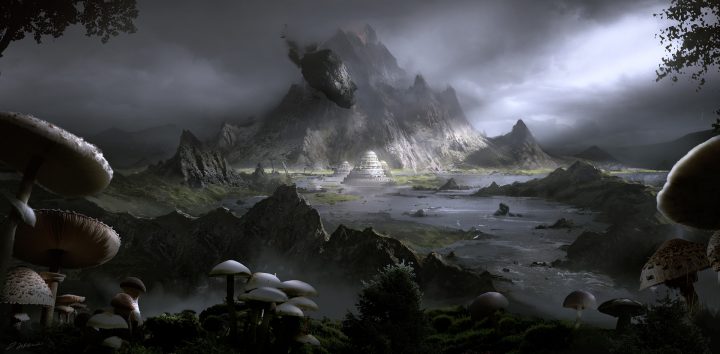 Halo Wars 2 trailer: Escape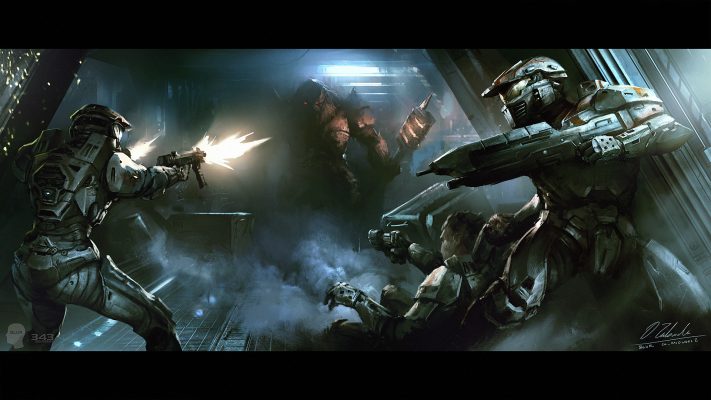 Airfield study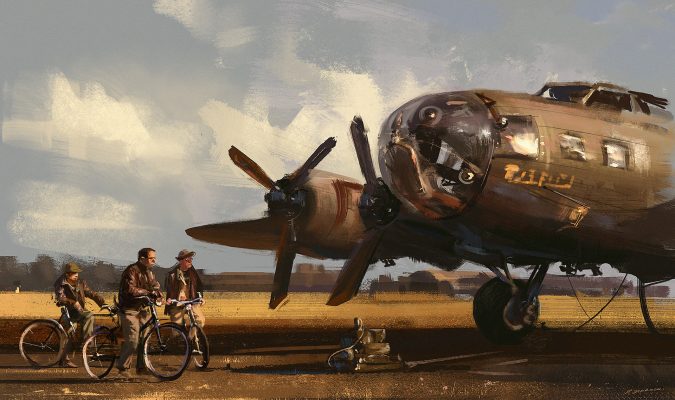 Oil rig sketch!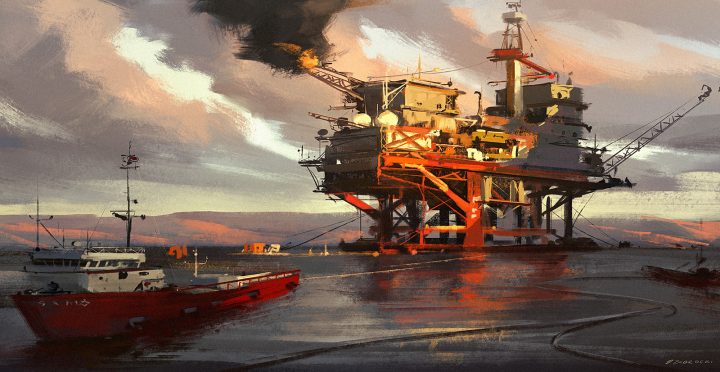 Study with some modifications I did yesterday. 1h of nightmare with brush economy (gotta get back to it more!)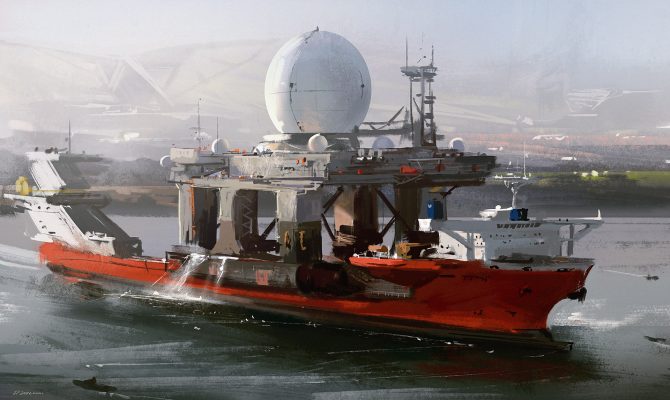 Helicopter Hybrid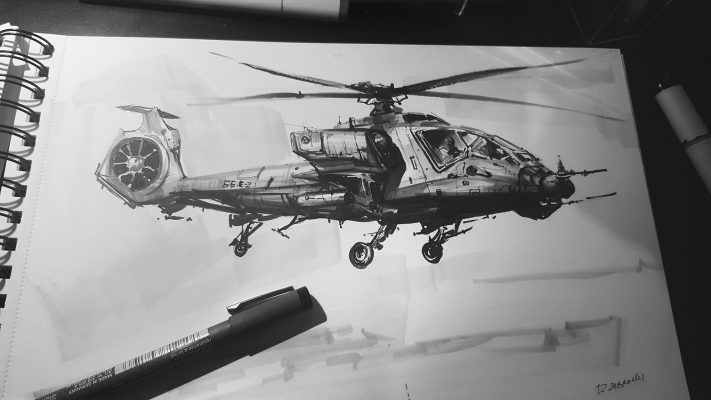 Panther "ready to move!"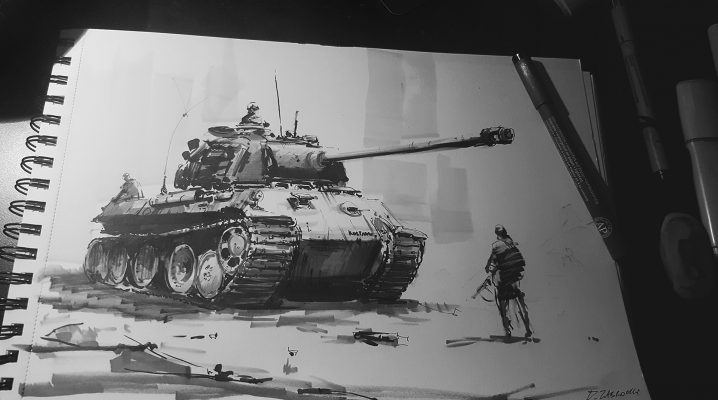 Odrin
One of the funniest illustrations I've ever had chance to work on…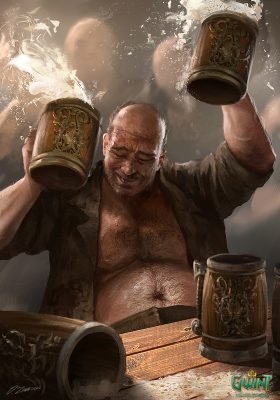 Magic the Gathering, kaladesh set card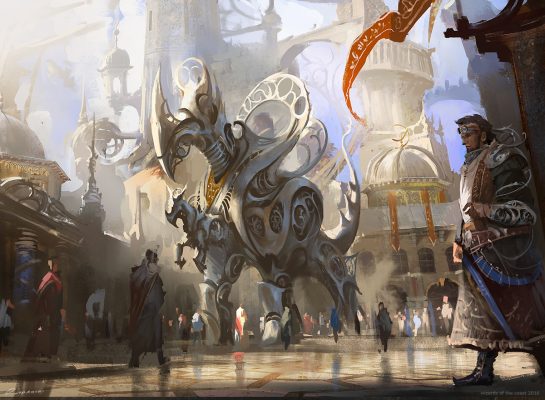 Baptism of Poland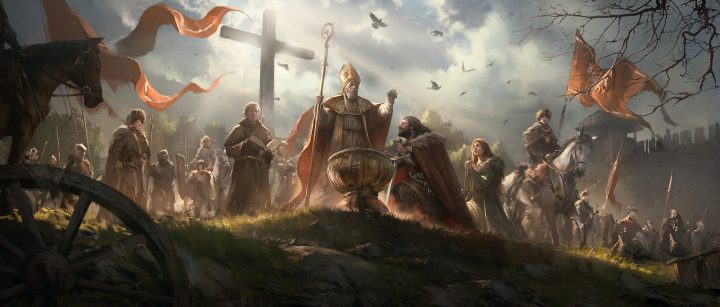 Outskirts factory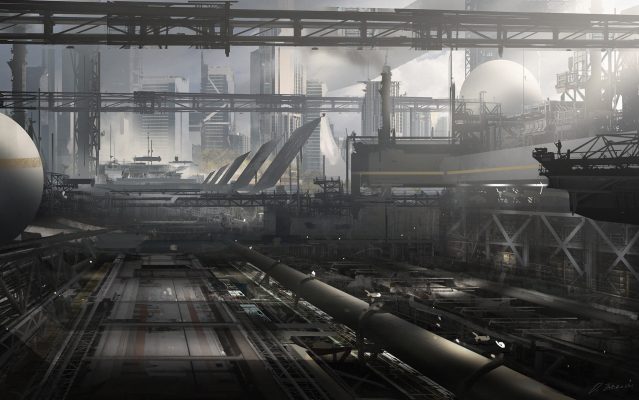 The Witcher III Wild Hunt: Blood and Wine DLC cover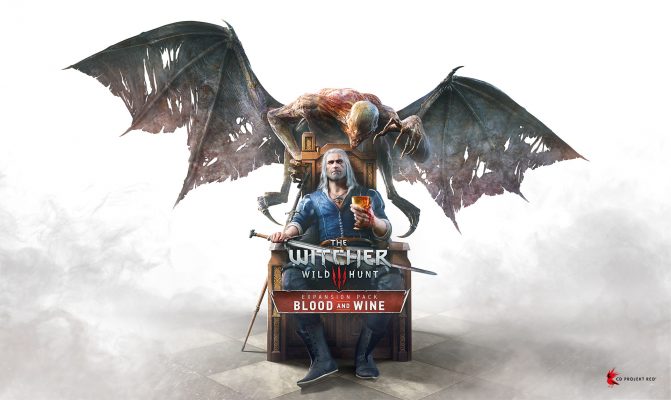 Industrialized Slums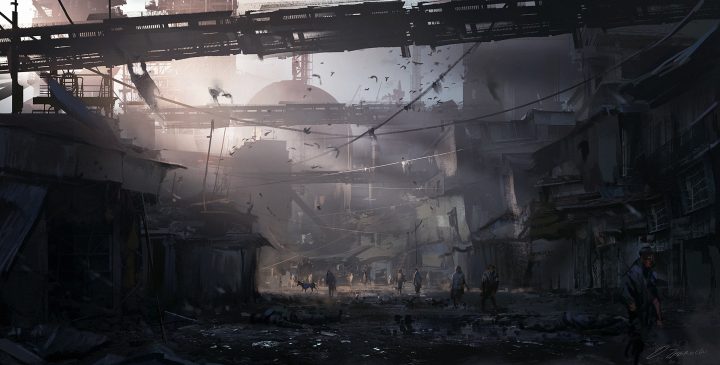 Magic: The Gathering Shadows over Innistrad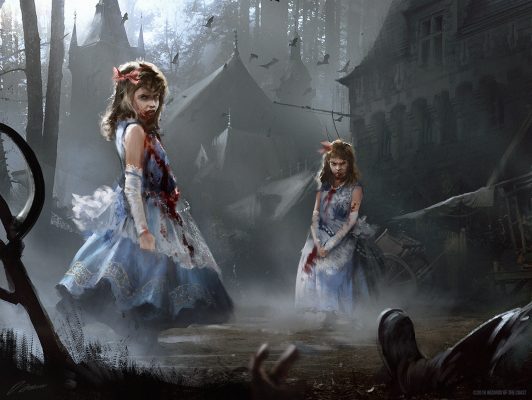 Assassin's Creed: Syndicate (Compositions)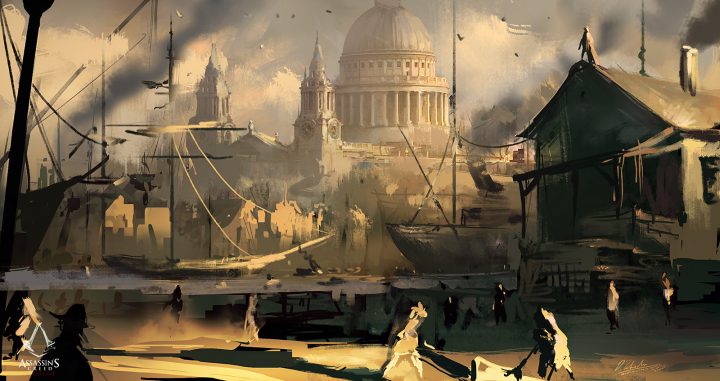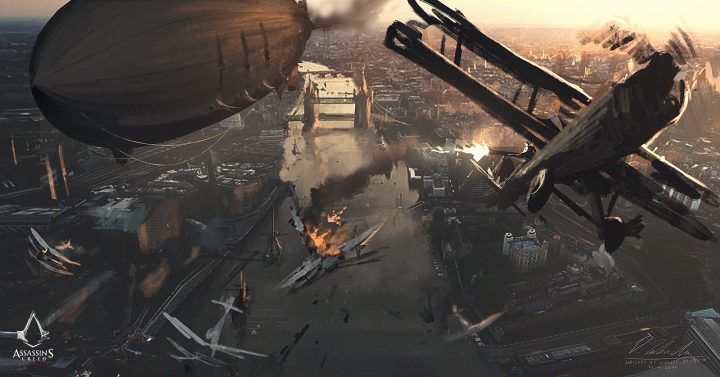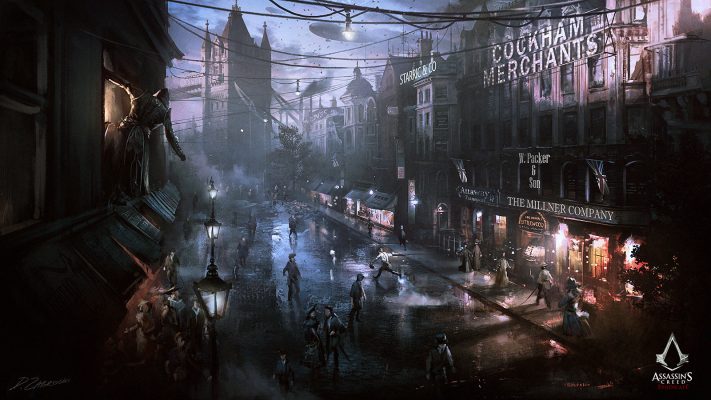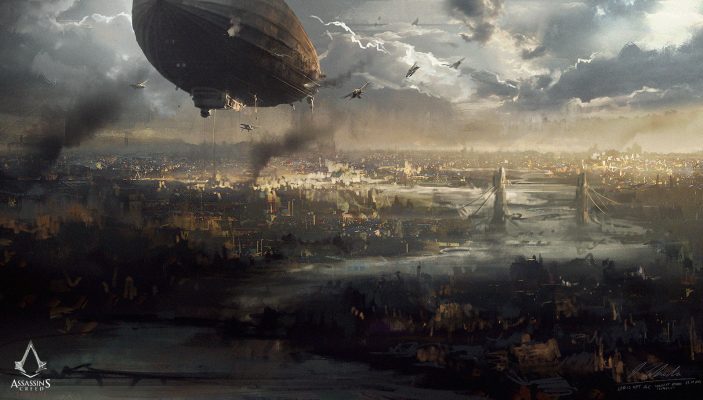 Walking on the Long street
Another painting I did as an exclusive on my Exhibiton "Cities" that is taking place in Warsaw.
This is a special one because of my hometown…. Gdansk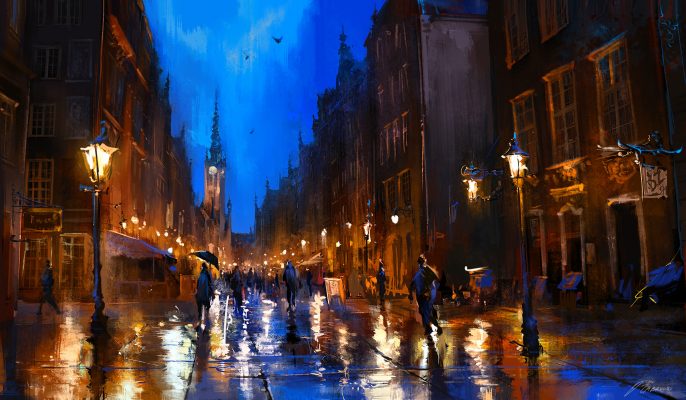 Fairy Bay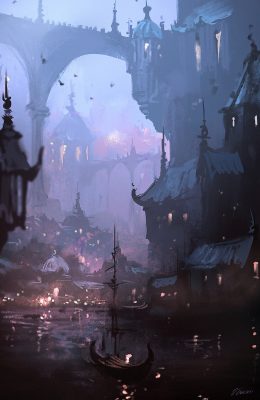 Assassin's Creed: Syndicate Westminster River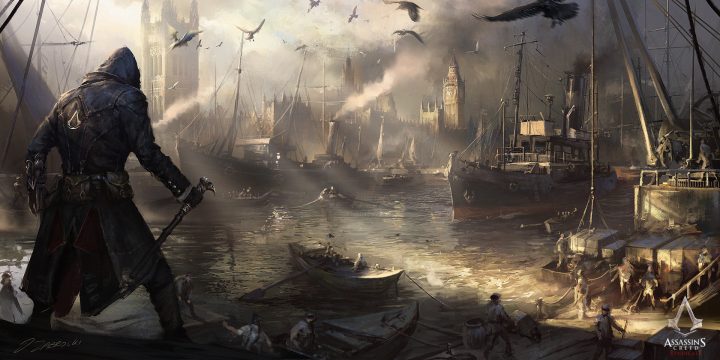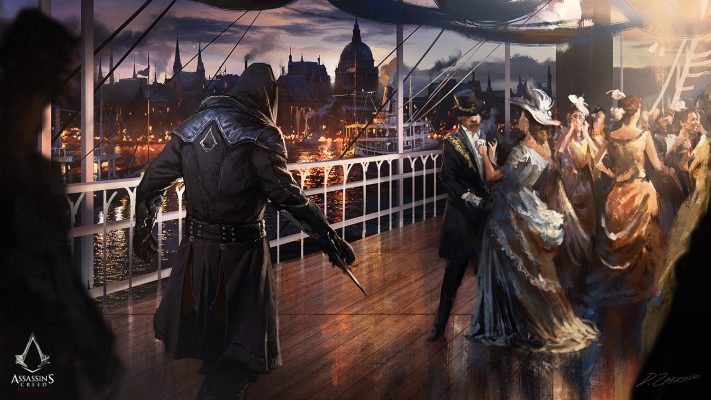 City sketch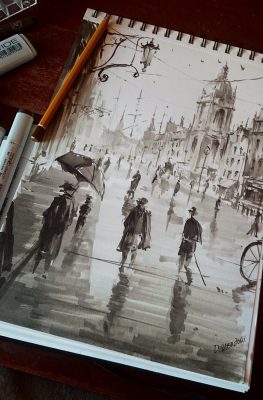 Knight sketch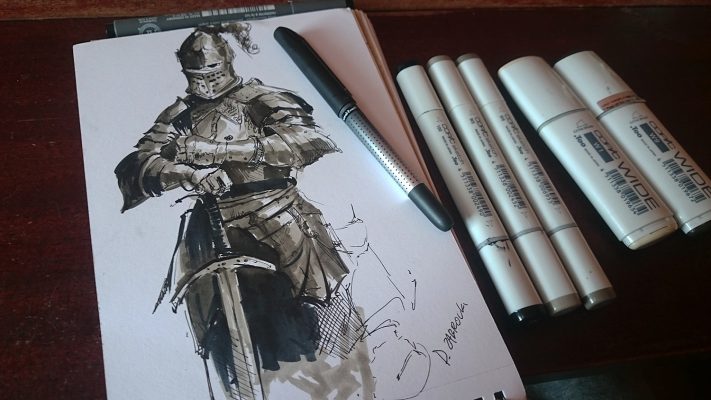 Cityscapes sketches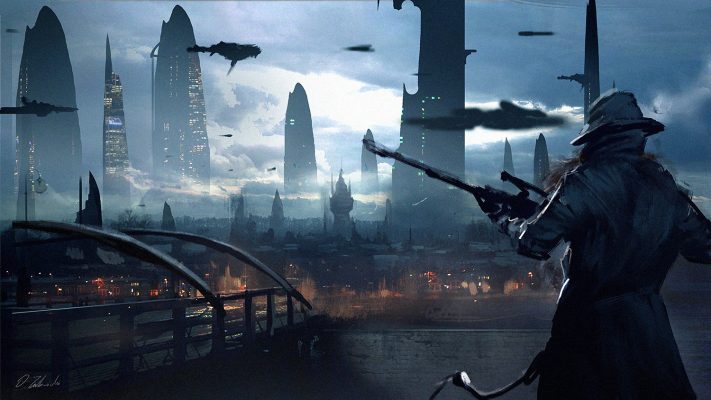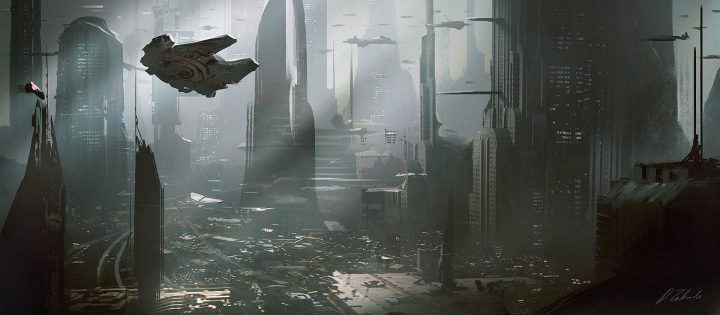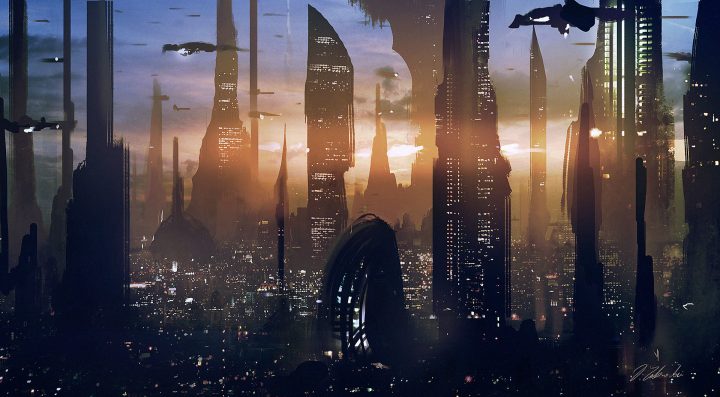 AVP: COVER
Cover for the board game by Prodos Games studio and 20th Century Fox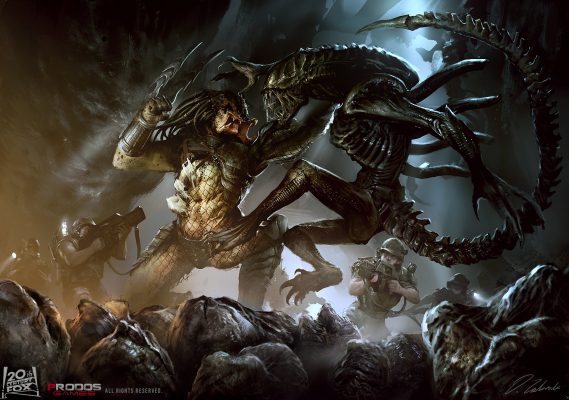 Moonlight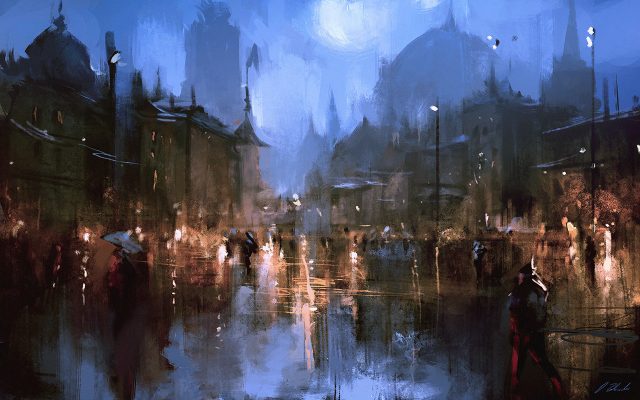 Dusk river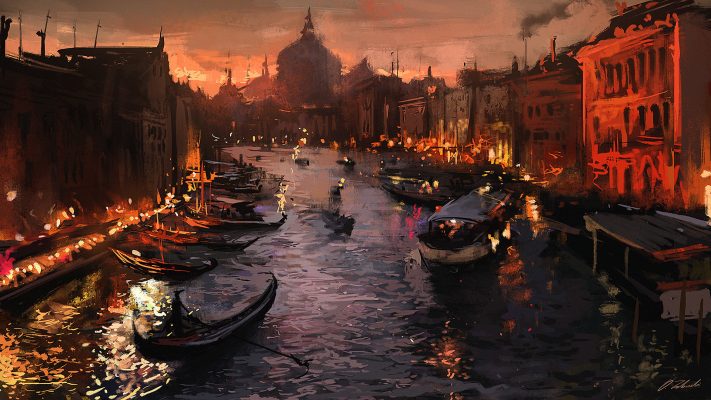 Sid Meier's Starships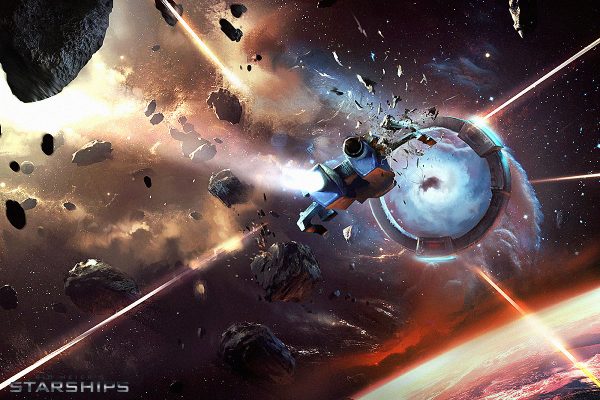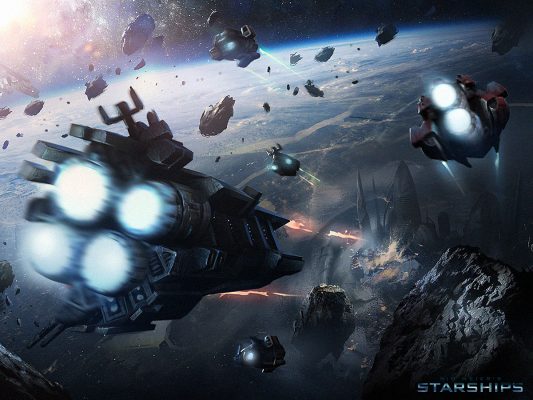 Xwings squad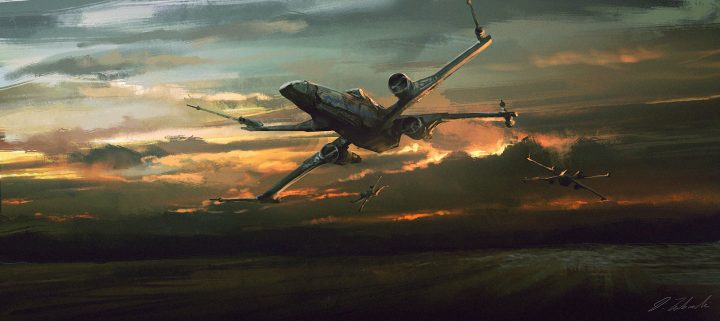 She…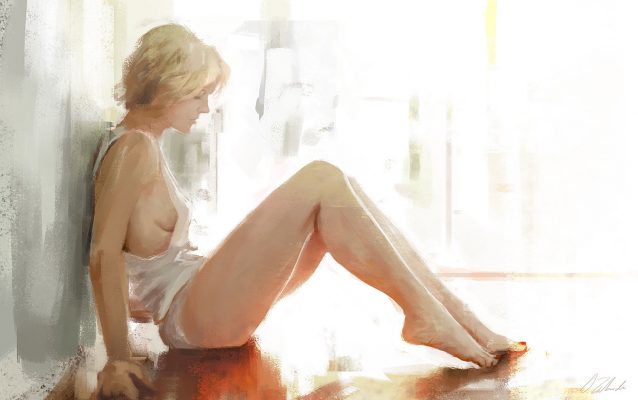 In search of Sunrise
Me crossing the street on the way to work, morning in UK, listening to some chilling trance music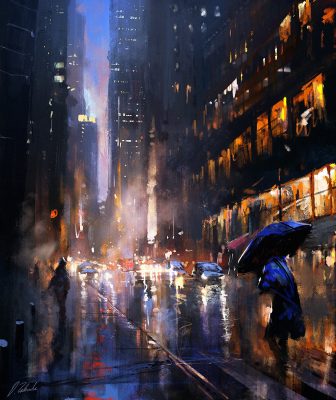 Horseman summoning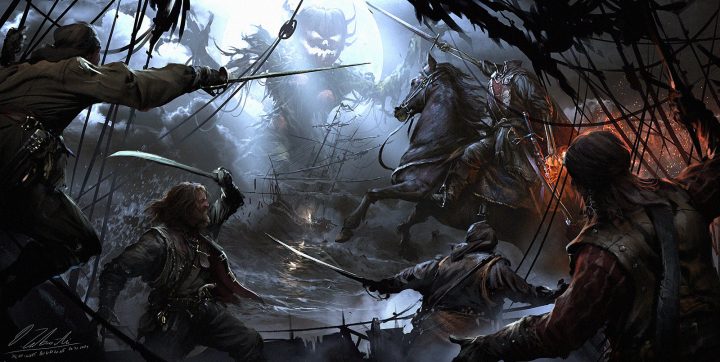 Walking on the street
Next picture from my "Nightlife" series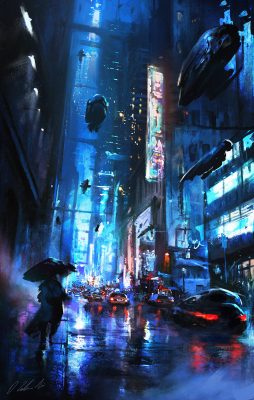 Captain's Cabin (Evil version)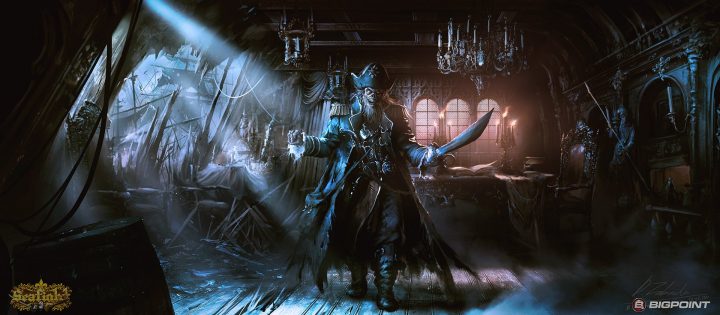 Apocalypse…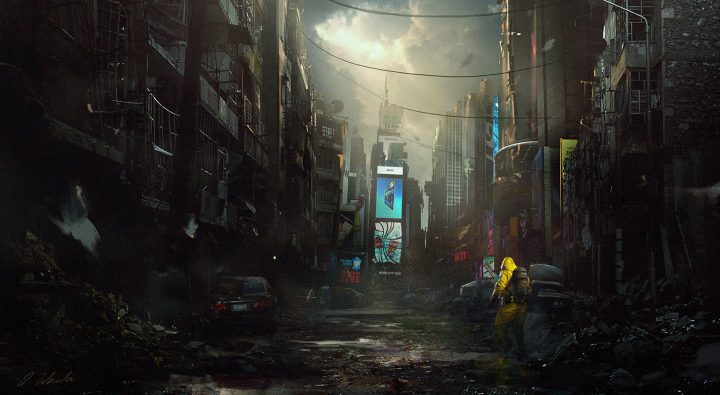 Spider the new toy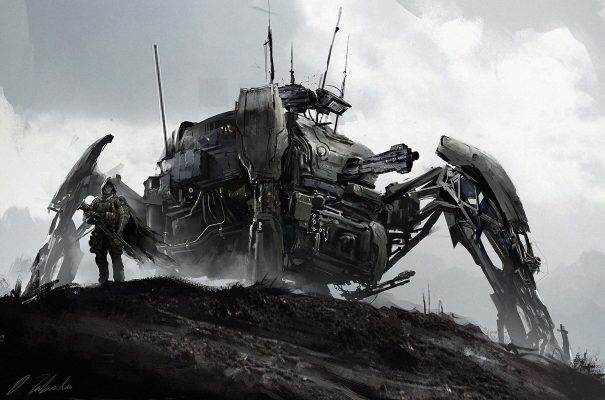 Riot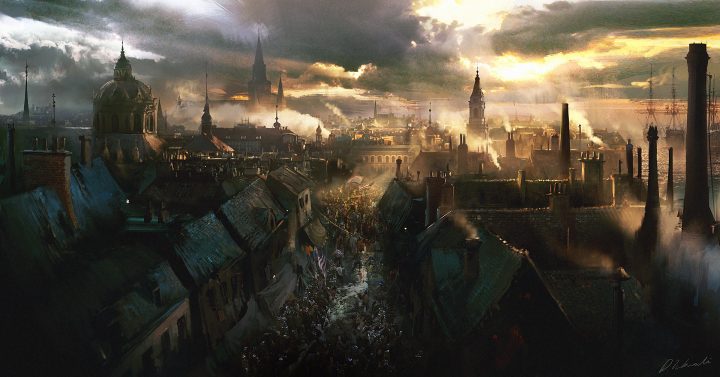 Ready to fight
Dawn of the Planet of the Apes inspired piece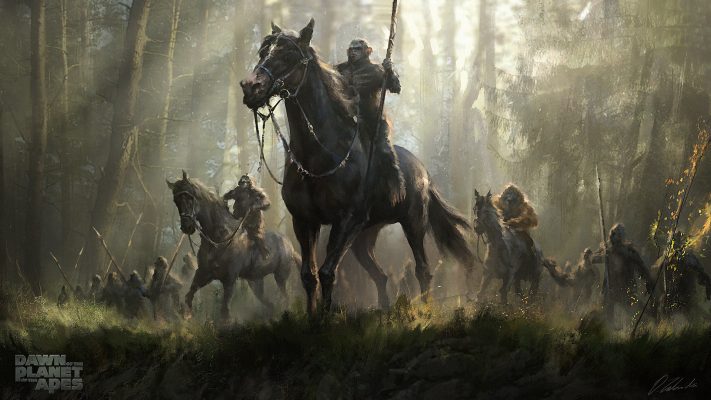 Heavy Artillery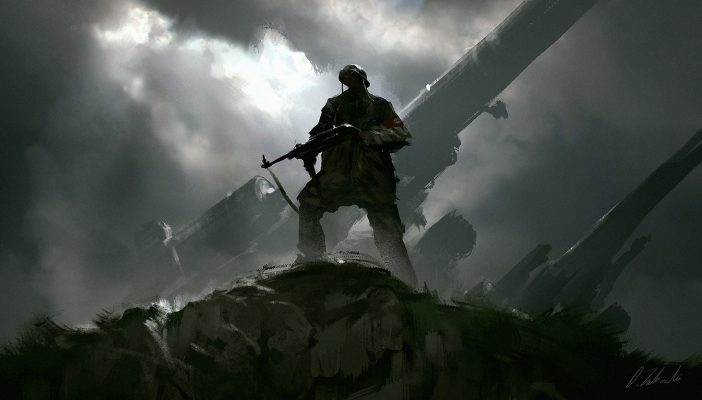 Preparing to war
Star Wars personal painting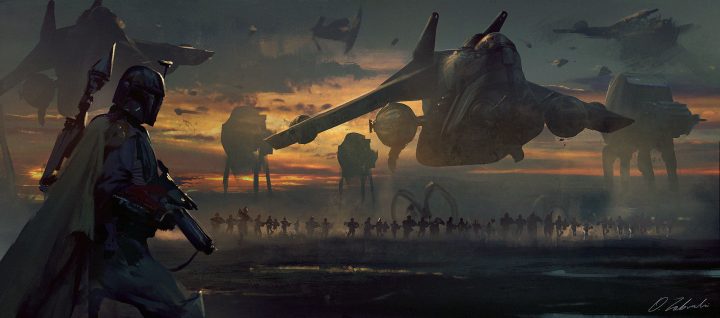 Viking March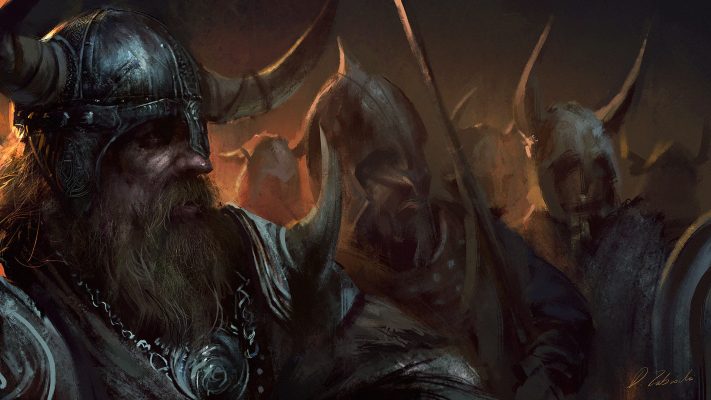 Knights Divisio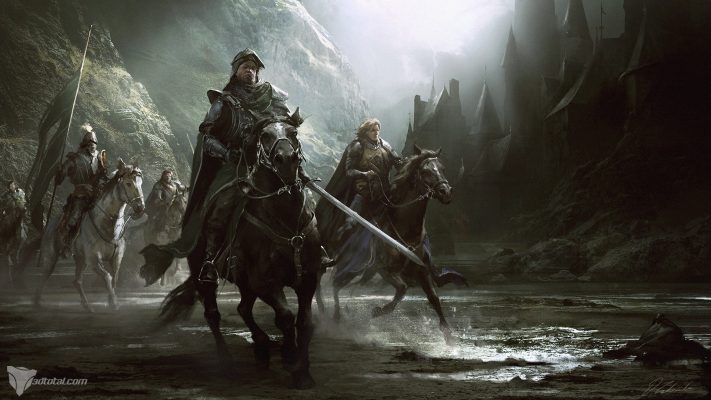 Transylvanian Castle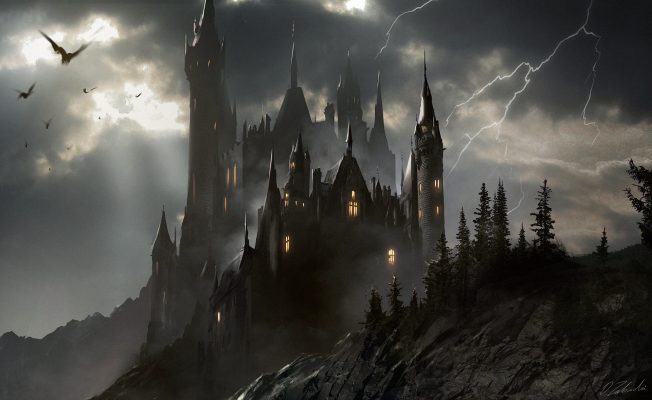 London
Picture that I did being inspired by my amazing trip to london last time and hanging out with my good friends Michal Kus & Jonas De Ro. It is also the first from the "Night life" series I am still developing in my spare time.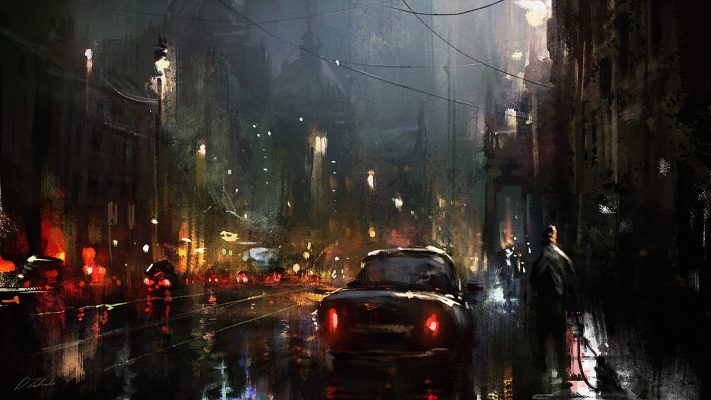 Future Paris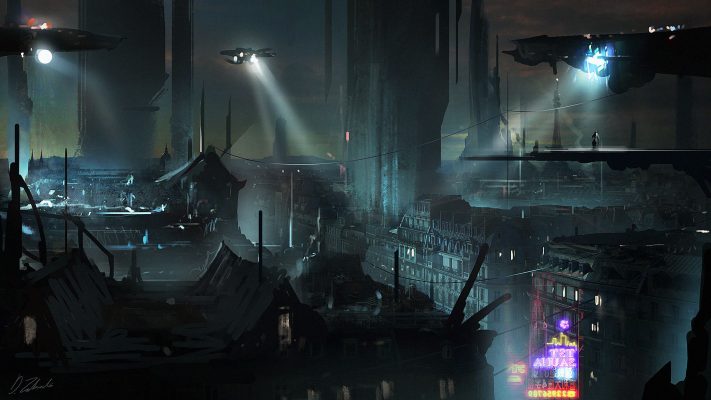 Imperial Walkers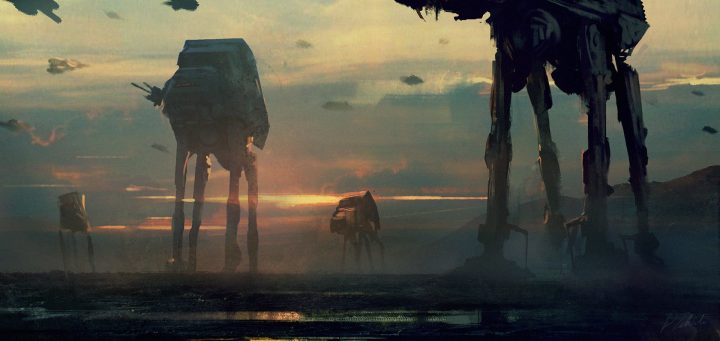 Skyrim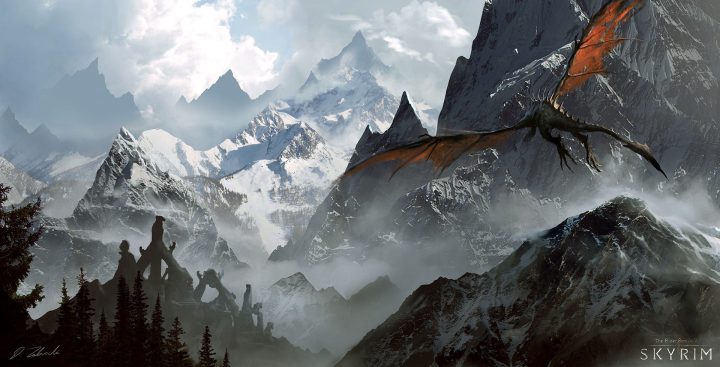 Red Lights
Personal work from the "Night life" series I am working on (2014)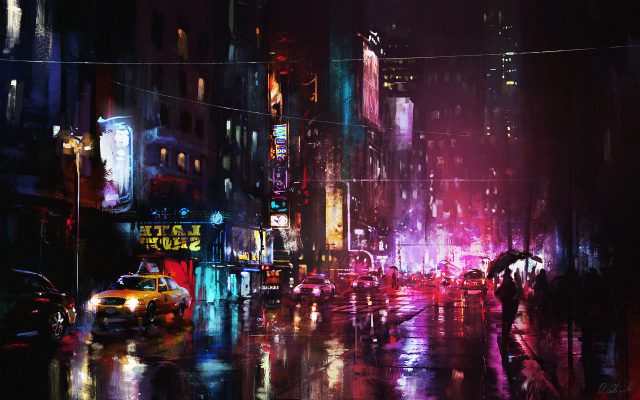 Mystic Dragon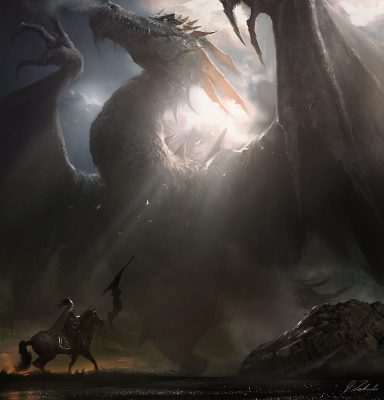 All images used with permission by the artist. All images © Darek Zabrocki or their respective copyright holder.