What makes The Dark Knight's Joker so bone-chilling is his unpredictability: He is chaos incarnate.
"Because some men aren't looking for anything logical like money. They can't be bought, bullied, reasoned or negotiated with. Some men just want to watch the world burn."
– Alfred Pennyworth (Michael Caine)
The Joker in The Dark Knight is extremely intelligent. The Joker in The Dark Knight is extremely diabolical. His plans and schemes are carefully and meticulously planned and calculated. He is ruthless and cold-blooded. He does not spare a thought for human life. He feels that the villains who aid him in his plans are nothing more than just pawns. The reason that the Joker is wreaking havoc in Gotham is seemingly simply because he is bored and the reason that he doesn't want to kill Batman is simply the joy of coming head to head with the Dark Knight. He enjoys the game. He doesn't care about money, nor power, nor fame. But instead, he chooses to cause chaos so as to ease his boredom.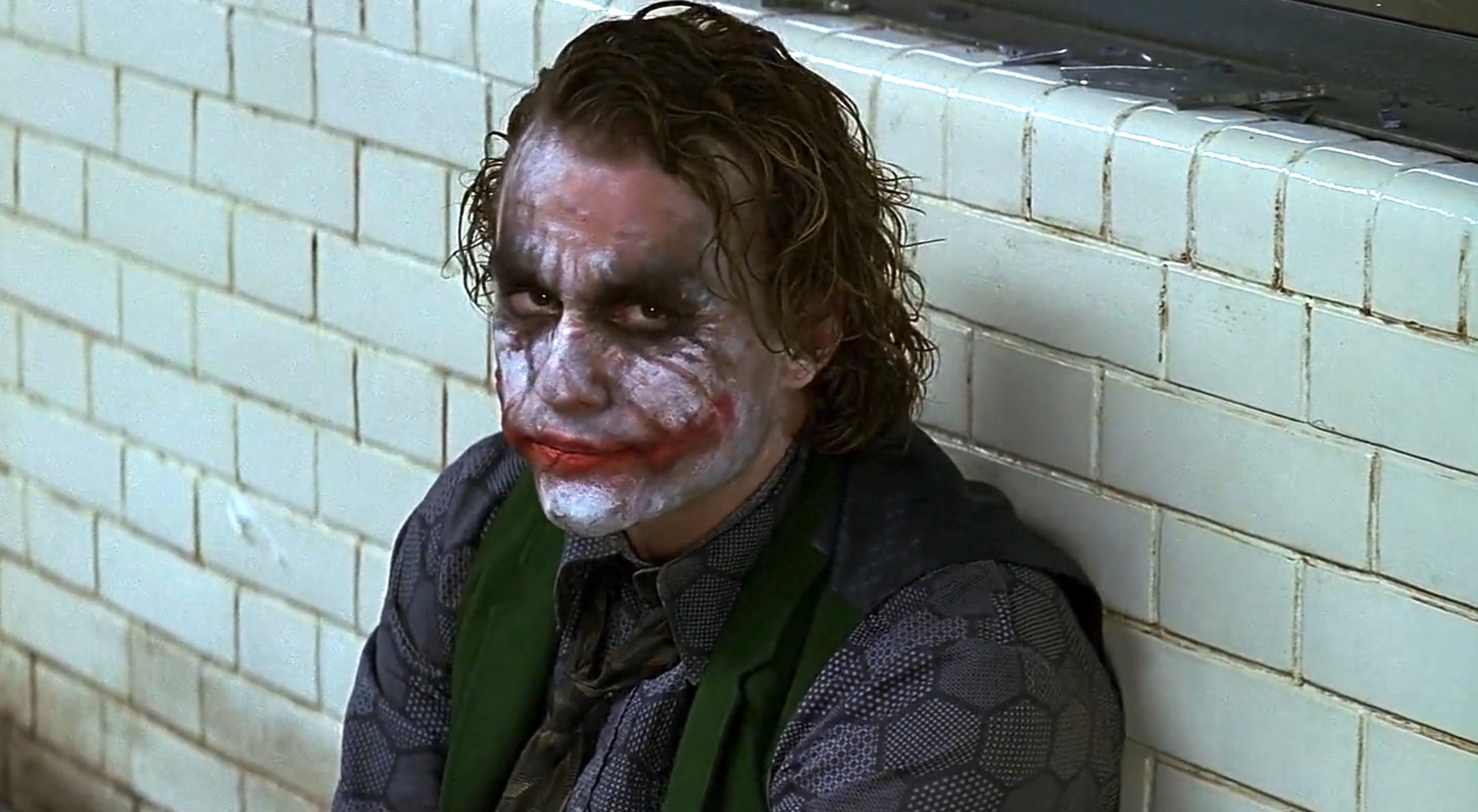 Undoubtedly, the character wouldn't have been so menacing had it not been for the Oscar-winning performance of the late Heath Ledger, who lived alone in a hotel room for a month, where he'd practice the Joker's maniacal mannerisms and even keep a diary recording the villain's thoughts and feelings. Heath Ledger's portrayal of 'the Joker', in Christopher Nolan's The Dark Knight, (2008) is widely regarded, amongst colleagues and critiques alike, as one of the best acting performances of all time. Fellow cast member Maggie Gyllenhaal, who played Rachel Dawes in the film, praised Ledger's performance in an interview with Comingsoon.net.
"I knew immediately that he was doing something really unusual and rare and extremely special, even for the most talented and experienced actors, which is that he sort of found this stride where he was totally free."
Ledger initially wanted to do the Batman and took part in the audition but was rejected by the makers. Later, Nolan chose him for joker because he found Ledger to be fearless just what the character wanted. And good on him, Ledger's performance won him an Oscar in 2009 for, 'Best Performance by an Actor in a Supporting Role'. Nolan's writing proved to pair brilliantly with Ledger's performance, cumulating in a fresh, innovative version of the classic comic book character. The Dark Knight brings forth a version of the Joker that is darker and more twisted than any previous interpretation.
I an interview with BBC Radio 1 that was published on the 10th anniversary of Heath Ledger's death, Christopher Nolan briefly looked back on Ledger's iconic portrayal of the Joker, starting with Ledger's proclivity for improvising on set.
"…He would sort of give me hints about what he was going to do. We would talk about it a bit. And I would try and be an audience for him and sort of engage with him, what he was doing. But a lot of it was about unpredictability, and I think he wanted to play his cards close to the chest. He would very gradually reveal to me the 'voice' and the way he was going to do things – but not in one go, like, 'Here's the Joker.'

"We watched him sort of develop it, with the wardrobe and the makeup, and I kind of got to be a part of that creative process, which was great fun, but on-set, there were always moments like that clapping or things he would do with his voice. His voice was so unpredictable. He created this bizarre pitch. I've seen a lot of people try and imitate it since. But we never quite knew if he was going to go high or if he was going to go low. You never knew what that guy was going to do, and that's what was terrifying about him."